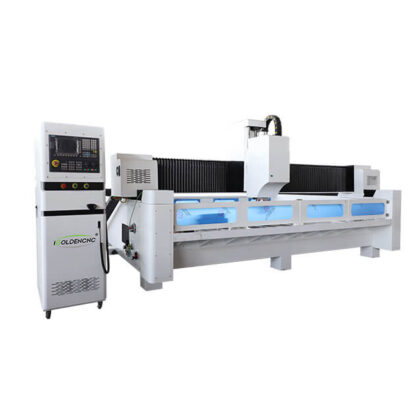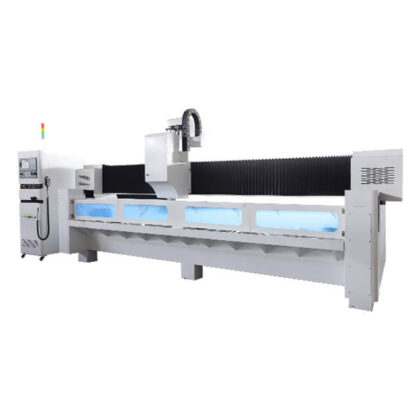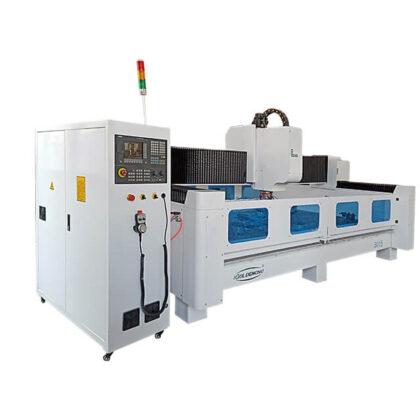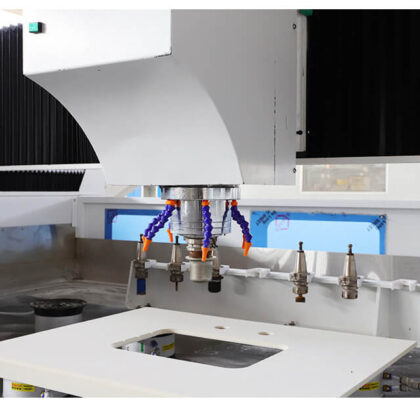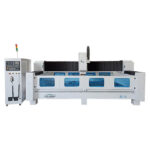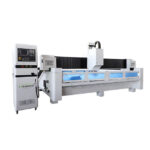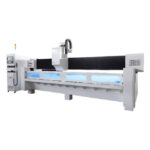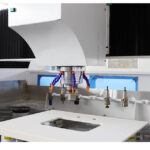 Granite Stone Polishing Machine For Sale
Best CNC Stone Machining Center For Sale
Item No.:  iGS-ATC
Best cnc stone machining center is suitable for cutting and polishing natural marble, granite, quartz, blue stone, tombstone, headstone. Now the best stone CNC machine for sale at affordable price.
Description
The granite stone engraving machine adopts a powerful 5.5KW spindle, which is very suitable for cutting and polishing quartz countertops and other desktop cutting edges. The processing technology is high-end and the granite polish machine price is adorable. It is worth mentioning that the CNC sink cut out machine is a perfect marble cutting product.
The straight-line automatic tool change system makes each processing of the marble granite polishing machine complete in one time. This includes from the initial opening, cutting, to milling edge forming, and then to the final polishing. The granite polishing equipment saves a lot of time and labor costs for manual tool change. In addition, we are equipped with tools of various specifications and shapes to meet your processing needs. The countertop CNC machine fully realizes the line-type table processing.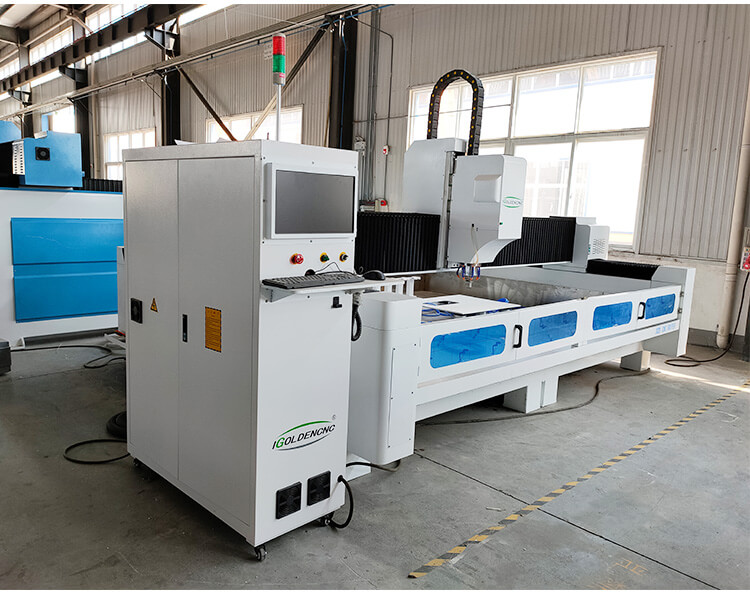 ---
Best CNC Stone Machining Center Features
The CNC Stone Machining Center is more stable, more durable, effectively reducing the equipment in high-speed operation, the spindle jitter, broken knife, dislocation and so on.
High degree of automation. The entire process of grinding, polishing, drilling, milling and other actions in accordance with preset instructions; to achieve seamless intelligent processing.
Processing materials: quartz stone, marble stone, granite stone, artificial stone slabs, jade, blue stone, black stone, etc.
Two Spindles can be take into working when required, so no need to stop to change tool/bit;
Edging and engraving function can be switched in one-key operation, which is easy to operate and correspondingly improve processing efficiency.
A small footprint, which can greatly save your space.
---
Stone CNC Machining Center Advantage
1. This series of models are mainly used for heavy weight of the tile, marble, granite, white marble, such as a stone sculpture processing, category carved glass-cutting and engraving melting material.
2.T type heavy duty machine structure, good weight bearing capacity, not easy to deformation, the special machine bed design, can bearing more than 2000kgs materials
3. The water proof and dust proof system for X Y Zaxis, can protect all the parts, reduce the machine fault, enlarge the life time.
4 The machine automatically changes the tool during the whole process without manual intervention, which reduces the labor cost and improves the production efficiency for the enterprise.
5. High-performance driven motor to ensure that the machines high speed and accuracy.
Best CNC Stone Machining Center Application:
Applicable Materials:Suitable for artficial stone, quartz stone, granite, marble countertops and wash basins, tea tary carvings, European style edging, and other special shaped stone, ceramic, glass and microcrystalline stone drilling, sanding, chamfering, engraving and so on.

Washbowl Processing

Teaboard Carving

Stone Relief Carving

Stone Lettering

Quartz Cutting Polishing

Headstone Carving

European Edge Processing

Countertop Processing
---
iGOLDENCNC, Your best choice
Becoming a customer of iGOLDENCNC, we will cooperate with you on the basis of complete trust and comfort. You will find that we are a reputable supplier and worth your trust. We understand that every customer is valuable, and we will cherish every opportunity to cooperate!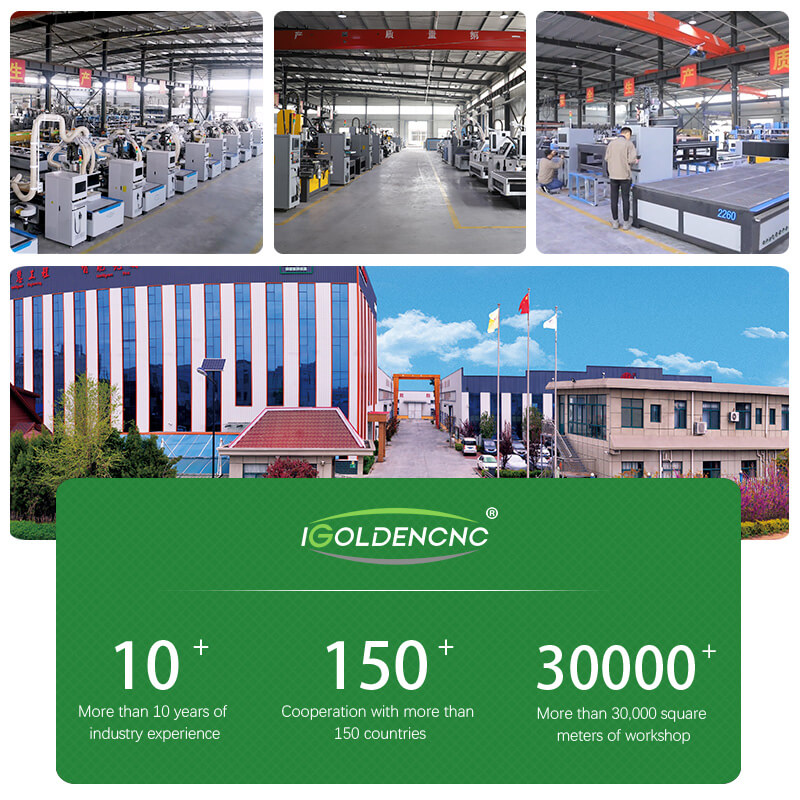 Strict Quality Control System
Advanced testing equipment are used, such as: dynamic balance tester, CNC high precision machining machine, 3D measuring machine; iGOLDENCNC has established a complete and strict quality control system, including 48-hour running test and 72-hour aging test, to ensure the excellent quality of our machines.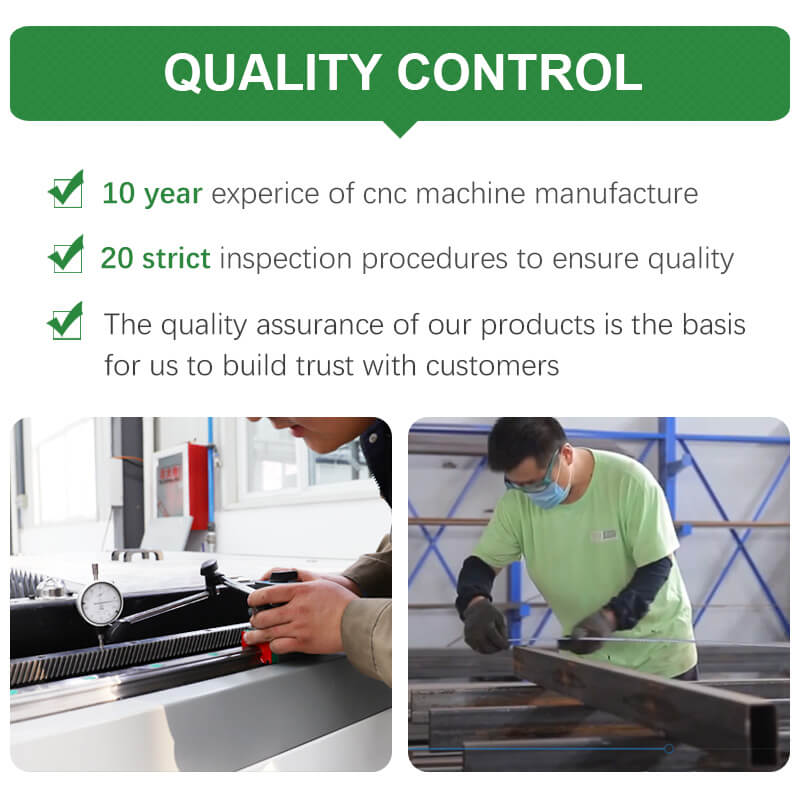 Stone CNC machining center is a special kind of stone CNC machine. The CNC stone machining center is a fully automatic stone CNC machinery designed for deep processing of quartz stone countertops, marble countertops, granite stone countertops, artificial stone countertops, slate countertops, and other stone countertops. Because the stone CNC machining can be divided into granite stone CNC machining, marble stone CNC machining, quartz stone CNC machining, jade stone CNC machining, crystal stone CNC machining, etc. Sometimes stone CNC machining center is also called CNC stone cutting machine, CNC machine stone center, CNC machine for stone cutting, stone work machine, or CNC machine for stone and marble. Besides, this stone CNC machine can also realize drilling, milling, grinding, and cutting functions. Stone CNC working center can realize several different processes. For example, this CNC machine for stone can realize circular arc water-blocking grinding and polishing, table basin opening edging, Roman edge grinding and polishing, cutting of special-shaped plates, and processing of drain tank. Stone CNC machining center has many advantages, such as complete functions, environmental protection, high intelligence, and simple operation. Stone CNC processing center is widely used in the processing of various panels such as kitchen countertops, bathroom countertops, island counters, bar counters, coffee tables, welcome counters, etc. The main materials processed by the quartz stone CNC center are quartz stone, marble, granite stone, artificial stone, slate, and other stones. The scope of application of quartz stone machining centers are kitchen cabinet countertops, stone coffee table desktops, cutting of basin holes, bar counters, bathroom countertops, background wall carving, etc. The main uses of CNC processing stone center are front roman side processing, rear water-retaining round bottom processing, basin hole cutting processing, special-shaped cutting, and polishing.
This kind of stone countertop CNC machining center adopts an automatic tool change system (ATC processing system) and an automatic water circulating system. So that it can achieve a great processing effect without manual participation in the processing. Therefore, the ATC stone machining center has more outstanding automation. And the entire stone processing is completely conducted by the preset instructions for grinding, polishing, drilling, milling, and other actions. Then the seamless intelligent processing can be realized and the labor is better liberated. This kind of CNC quartz stone machining center is designed to solve the problems, such as time-consuming, labor-intensive, and high-cost in the production of stone countertops. At present, such kind of CNC stone center has a wide application in the processing of various stone countertops such as kitchen countertops, bathroom countertops, bar counter, coffee tabletops, stone tabletops, TV countertops, etc.
About 300sets per month.
Yeah, we can shipping on time.
Related Products
Do you need a catalogue, price or machine working video? Please let us know your name and email, we will send you more information asap.