Automatic Stone Processing Center,Marble Granite Quartz Stone Engraving Machine
Tina
CNC stone machining center, also known as kitchen cabinet stone machining center, countertop machining center, quartz stone countertop machining center, marble countertop machining center. It is designed to emboss, cut, polish, drill, and engrave on other materials. Now, the affordable CNC stone machining machine is sold at the best price.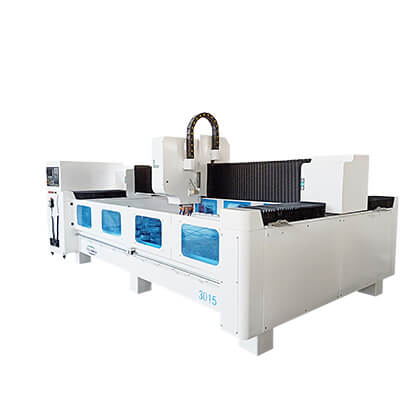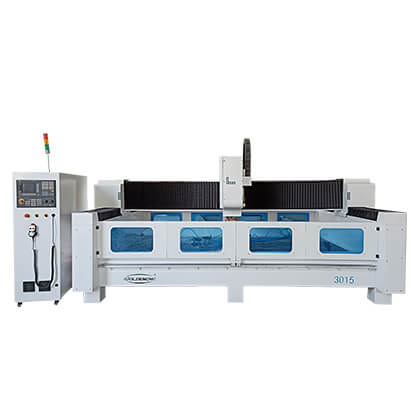 Stone countertop digging basin holes and European-style edging: suitable for cabinet artificial stone, quartz stone, granite, marble countertops and sinks, kitchen countertops, bathroom countertops, special-shaped bar counters, stone coffee table desktops, cutting of basin holes, back-arc water molding and polishing, etc;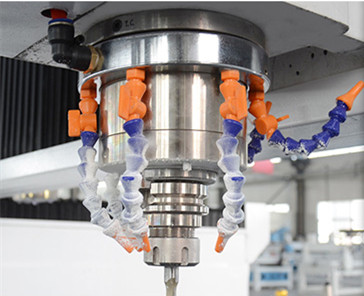 The stone CNC machine bed is welded by the thick wall steel seamless tube, high temperature tempering treatment, high rigidity, bearing strength better .
Dual stepper motor drive for Y-axis, moving stably.
DSP control with good software compatibility, suitable for Type3, Artcam, Castmate, Ucanam.
Constant spindle motor 5.5 KW power, strong cutting strength, high efficiency.
High precision rack transmission, high speed.
Imported linear square guide way, double row four row slider, high precision, long life time.
Well selected electrical accessory, let the failure rate to the minimum.
With water and automatic water supply and cooling system.
Dustproof and waterproof design, better to protect the machine driving part.
Product Description
One machine with multiple functions: one machine can replace multiple traditional equipment and reduce multiple process handover.
Easy to learn and easy to use: workers who can understand the drawings can start to operate in a day, with almost no requirements for operators.
Better efficiency: the processing efficiency of Taizhong basin, edge grinding, back round bottom water retaining and other processes is 1-10 times of that of artificial
Environmental protection and health: the whole machine adopts water dedusting and water cooling to avoid producing a lot of dust and refusing pneumoconiosis.
Complete technology: it can not only be used for grinding the front hanging shape of Roman edge and European edge, but also can be used for various basin technologies such as Taizhong basin, taixia basin, and leach tank, as well as the whole back water retaining round bottom, which is very difficult to be processed manually. At the same time, it can also take into account the special cutting and grinding functions.

Stone industry: stone, artificial stone cutting, tombstone, jade and marble products;
Stone stele industry: tombstones, monuments, merit steles, stele caps, tile eaves, etc .;
Kitchenware industry: artificial marble cabinet desktop;
Art decoration industry: wooden crafts, gift boxes, jewelry boxes and other exquisite crafts;
Mold industry: carved copper, aluminum and other metal molds; architectural models, shoes, badges, embossing molds, cookies, candy, chocolate molds; artificial marble, plastic cloth, pvc, wood, foam and other non-metal molds.