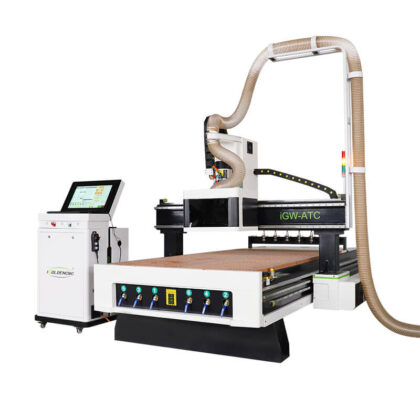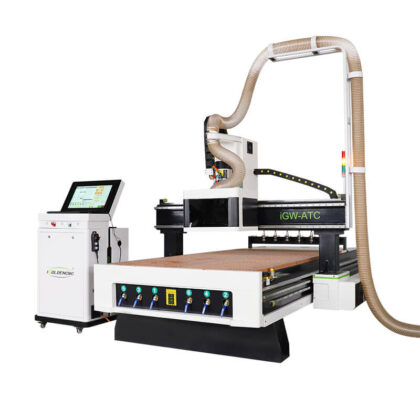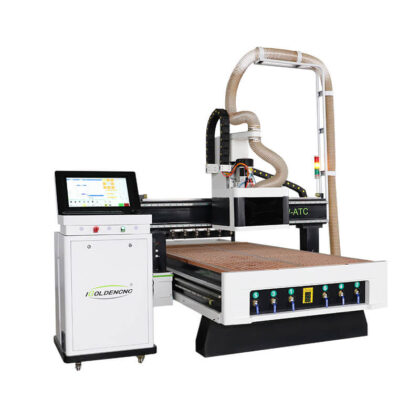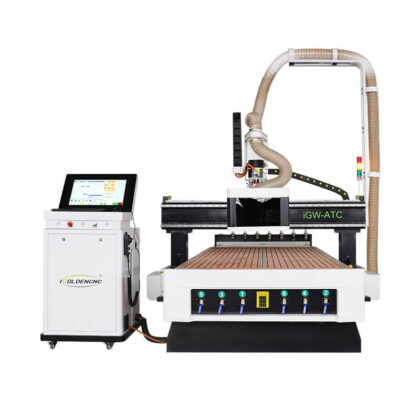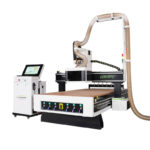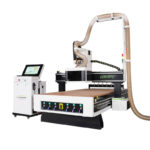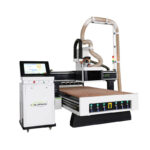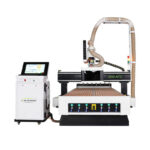 4 Axis CNC Router with automatic tool changer
4×8 ATC CNC router machine features rotary automatic tool changer kit with a tool magazine of 10 router bits, the tools will change automatically to fit different works. The 4×8 CNC router table with ATC spindle kit is suitable for cabinet making, door making, decorations, signs making, crafts making, and more woodworking projects & plans.
Description
ATC CNC router is a type of smart CNC machine with automatic tool changer spindle kit. ATC is refer to Automatic Tool Changer, the ATC spindle usually carries a tool magazine of 6 cutters or 8 cutters or 10 cutters or 12 cutters. The CNC router tools can automatically change according to the working requirements when the CNC router works, no need of manual operation, with good starting performance and large torque, it can give full play to the advantages of the machine's high speed and higher efficiency.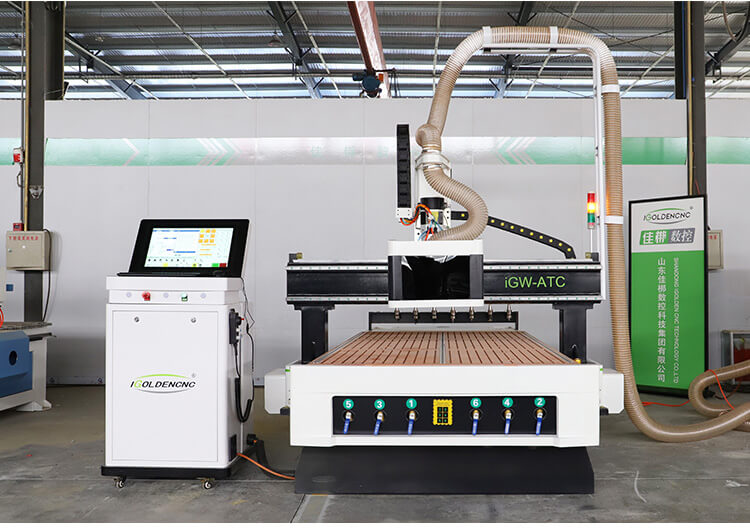 It adopts high-torque servo motor made in Japan, which has the advantages of low noise, high speed and high positioning accuracy. Equipped with a unique tool-changing mechanism, you can exchange the required tools at will, and the dedicated tool setting table can accurately compensate the tool length error.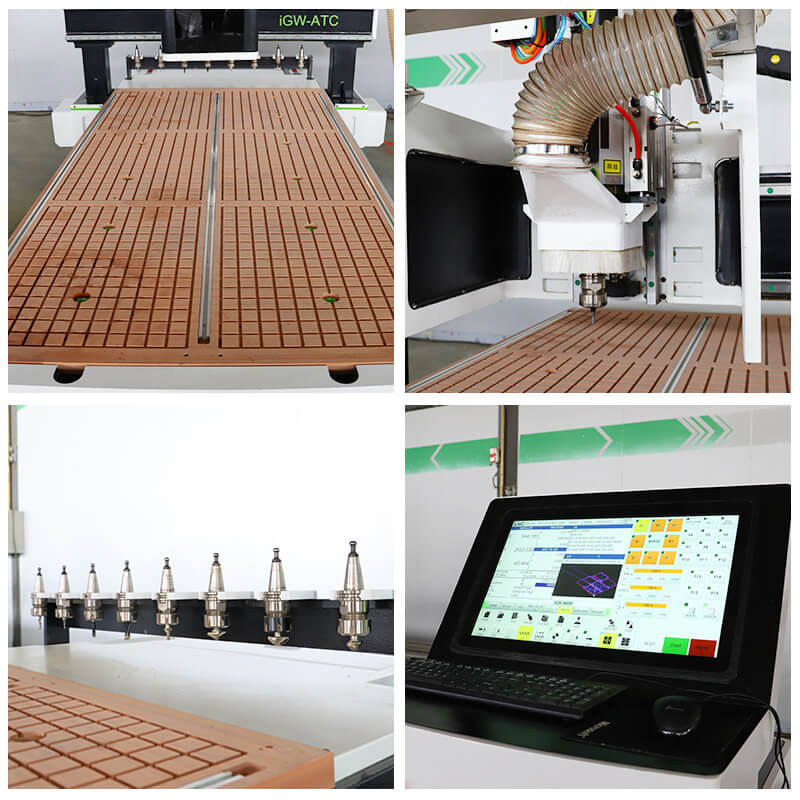 The tool change time only takes a few seconds, which will improve the working efficiency greatly. There are two most common types ATC CNC machines, which includes linear type automatic tool changers and rotary type automatic tool changers. The best ATC CNC router machine adopts a rotary 4th axis for 3D cutting and carving.

Features & Advantages of CNC Router Table with Linear Automatic Tool Changer Kit
1. The machine bed of 5×10 CNC table is made of strong steel tube structure and it is analyzed and designed with heavy duty and strong structure which relieves stress and makes working table more steady.
2. The machine adopts well-known 9.0KW Italy HSD spindle, which is famous brand and has many after service department all over the world. It adopts air cooling spindle, no need water pump, which is very convenient to use.
3. The machine can do high precision machining with high-performance YASKAWA servo motor from Japan, which runs smoothly with a strong ability of overload.
4. The linear automatic tool changer system which contains 6, 8, 10, or 12 bits is controlled by LNC control system.The tools can be changed very quickly and reliably.
5. The ball screw, locating bearing, and linear guide rails are maintained by the automatic lubrication system.
6. The machine has a breakpoint memory function to continue cutting after a power failure, and can predict the processing time.
Application INDUSTRIES
ATC CNC router has an independent tool magazine of linear type or carousel type. It can change the required tools automatically during the machining process without suspending the work. The ATC CNC router has a wide range of applications in furniture, advertising, mold, decoration, construction and other fields and industries. In terms of functions, it can cut, engrave, drill, mill and groove. In regard to materials, ATC CNC router can process various wood materials, plastics, stone, soft metals and composites.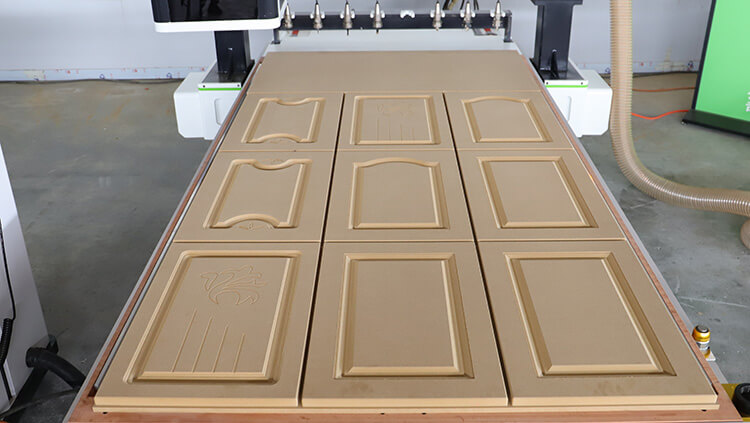 MATERIAL Wood: natural wood, plywood, soft wood, hard wood, fiberboard, particle board, melamine board, LDF, MDF, chipboard Plastic and rubber: acrylic, ABS, HDPE, PVC, LDPE, UHMW, resin, double-colored board, PP, EVA Stone: granite, marble, slate, basalt, pebbles, ceramic, porcelain, natural and artificial stones Soft metal: aluminum, brass, copper, mild steel Composite: aluminum plastic composite, copper composite, titanium composite, zinc composite.