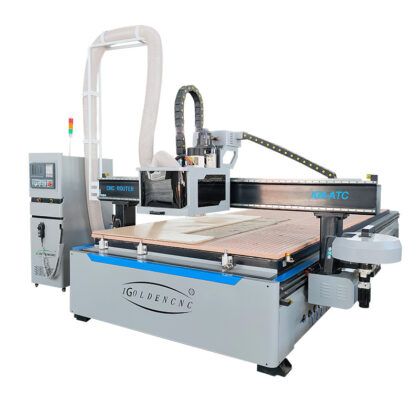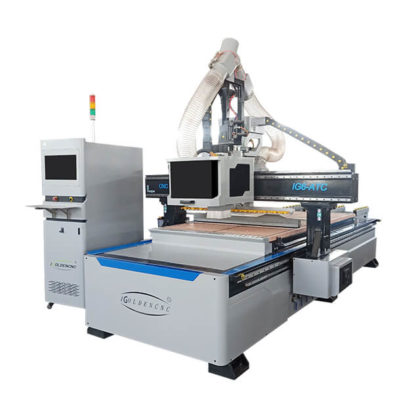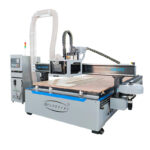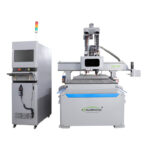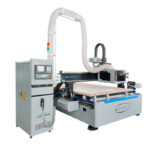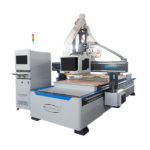 Wood Based Panel Furniture Nesting Cnc Router Machine
Item No.:Wood ATC Router CNC Nesting Machine
Designed for customized furniture, panel-type furniture, customized closet cabinet production, it has cutting, drilling, grooving and other processing functions, improves efficiency, save material and labor.
If you need more detailed information, please inform us as soon as possible.
Description
The atc router cnc nesting machine is commonly used in the furniture industry such as a cabinet, wardrobe, solid wood, paint-free, solid wood composite, and suite doors. Imagine what one CNC nesting machine has done for various homes, and office doors. If you want to bring panel furniture to life, the nesting CNC machine is your best buddy.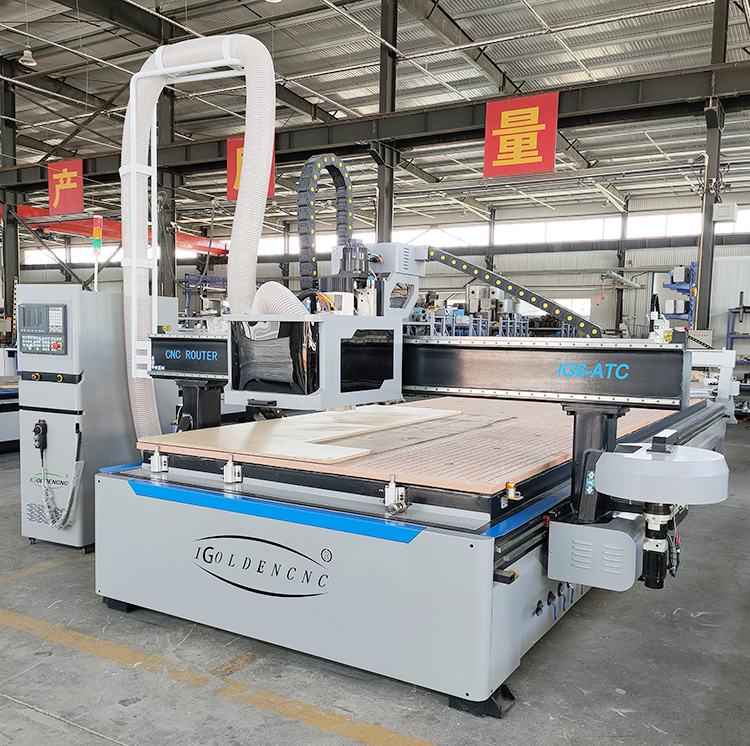 ---
Wooden door design making wood cnc router machine Features:
1) Designed for customized furniture, panel-type furniture,  customized closet cabinet production, it has cutting, drilling, grooving and other processing functions,  improves efficiency, save material and labor.
2)-Simple operation: installed with automatic typesetting software, simply enter sheet size to automatically optimize the layout, workers can easily operating this machine after 3-5 hours training.
3) Machine frame is heat treated after welding to remove any welding stress or tension.
4) Safety light sensor system using three light beams protecting the operator standing at the front of the machine and 1800mm high safety fences at both ends and across the rear of the machine.
---
Wood ATC Router CNC Nesting Machine Application
1. wood door and furniture decoration industry
solid wood compound door, cabinet door, large area plate plane carving, solid wood carving, board furniture carving, antique mahogany furniture carving, solid wood art fresco carving and other industries.
2. wooden handicraft processing
clock frame, process photo frame, calligraphy card, electrical counter Surface, sports equipment, thin aluminum plate carving.
3. Musical instruments industry:It can sculpt three-dimensional curved surfaces and cut shapes.

Furniture Production Line

Woodworking industry

Wooden Door Processing

Furniture Making

Wooden Furniture Processing

Cabinet Door Processing

Wooden Crafts Relief

Acrylic Cutting
Wood based panel furniture CNC router machines use computer numerical control (CNC) technology to precisely cut designs and shapes into wood panels. Some key details:
• Nesting CNC routers can cut multiple parts simultaneously from a single sheet of wood panel to minimize material waste. This helps increase efficiency and reduce costs.
• The machine consists of a gantry with an X axis and Y axis rail system to position the spindle. The spindle holds the tool or bits that cut the wood.
• The machine is controlled by computer-aided manufacturing (CAM) software that converts the digital design file into G-code instructions for the CNC router.
• Various tool bits can be used for different purposes, such as drill bits for holes, end mills for profiles, and slot cutters for grooves.
• Automated nesting software optimizes the positioning of parts on the sheet for best material yield while minimizing machine movements.
• Many wood based panel furniture CNC routers can cut materials like MDF, particle board, plywood and hardwood panels with nominal thickness up to around 50 mm.
• The cutting speed and accuracy can be very high, producing consistently precise parts for assembling furniture.
---
iGOLDENCNC, Your best choice
Becoming a customer of iGOLDENCNC, we will cooperate with you on the basis of complete trust and comfort. You will find that we are a reputable supplier and worth your trust. We understand that every customer is valuable, and we will cherish every opportunity to cooperate!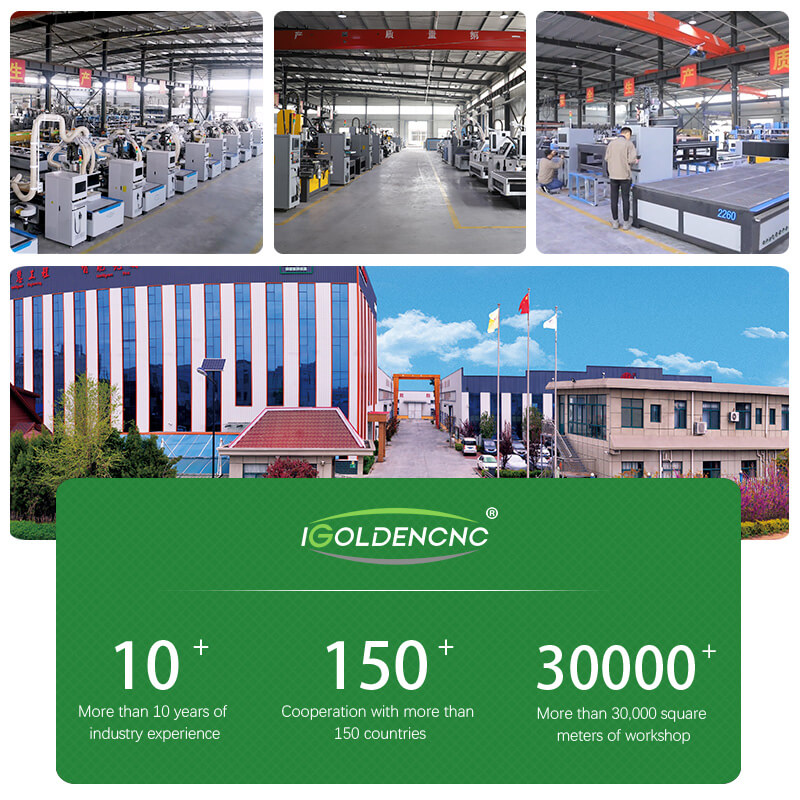 Strict Quality Control System
Advanced testing equipment are used, such as: dynamic balance tester, CNC high precision machining machine, 3D measuring machine; iGOLDENCNC has established a complete and strict quality control system, including 48-hour running test and 72-hour aging test, to ensure the excellent quality of our machines.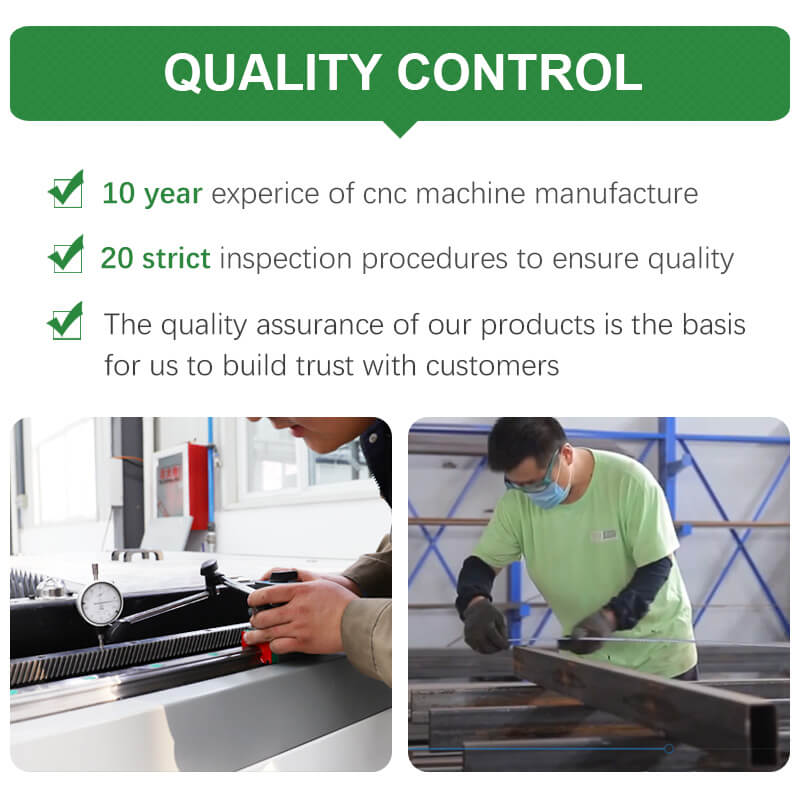 Do you need a catalogue, price or machine working video? Please let us know your name and email, we will send you more information asap.