iGOLDENCNC Laser Cutter Machine Exported to Denmark
Tina
The customer has bought our plasma CNC machine many years ago. The machine works well and he is really satisfied with our machine quality and our intimate service. So he choose us once again. With his business larger and the plasma cannot meet his production needs, so he contact us directly for updating his machine. Cause we know each other very well, we confirm the machine very quickly after discussing his material and details. We recommend him the iGR1325 fiber laser cutter for processing carbon steel and stainless steel sheets.



If you also need a machine for cutting metal sheets like carbon steel, stainless steel, etc. Tell us your need, we will recommend you the most proper machine for you.
Fiber laser cutting machine, also known as metal laser cutter, fiber laser cutter, is a kind of CNC metal laser cutting machine, it is characterized of high running precision & cutting speed, advanced function, thus is ideal machine for different kinds of metal fabrications. The cnc fiber laser cutting machine is equipped with IPG fiber laser of different powers from 500W to 20000W, it can be used for different profiles, including sheet metal, round pipe, square/rectangular tube, beam profile of stainless steel, carbon steel, electrical steel, galvanized steel, aluminum zinc plate, aluminum, aluminum alloy, titanium alloy, copper, brass, iron and other metal materials with different thicknesses.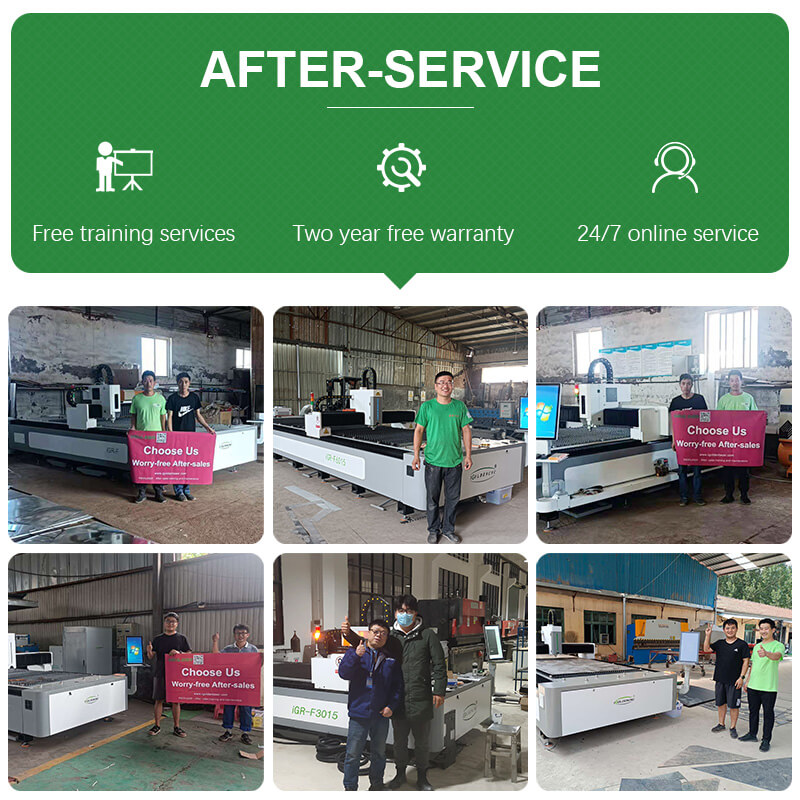 iGOLDENCNC, as a professional laser machinery application solution supplier, covers flatbed fiber laser cutting machine, metal sheet and tube fiber laser cutter, metal tube fiber laser cutter, protective fiber laser cutting machine, CO2 laser engraving cutting machine, fiber laser marking machine, CO2 laser marking machine, UV laser marking machine, handheld laser welding machine, handheld laser cleaning machine and so on.