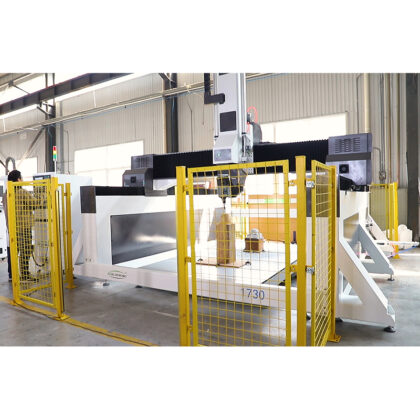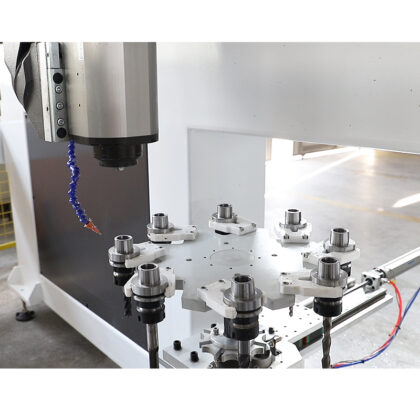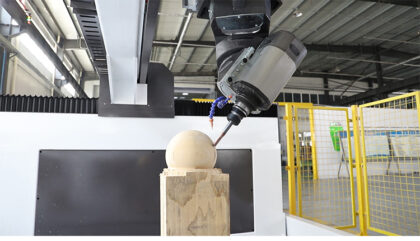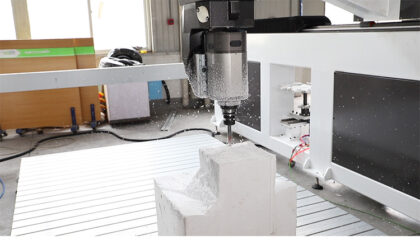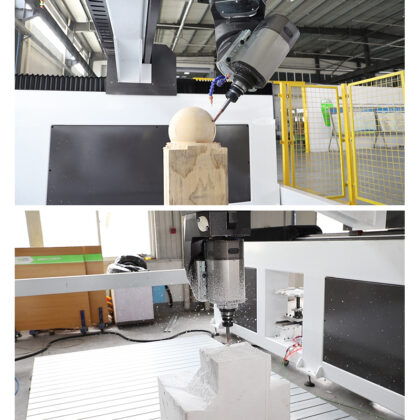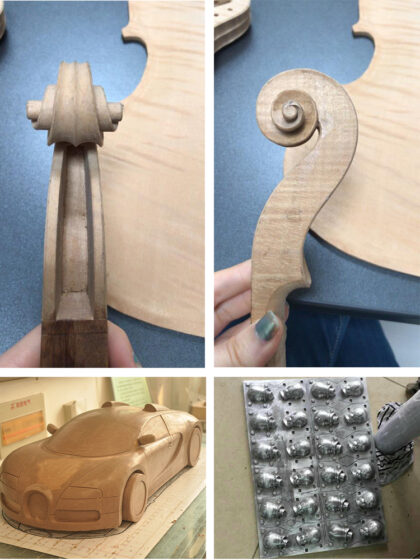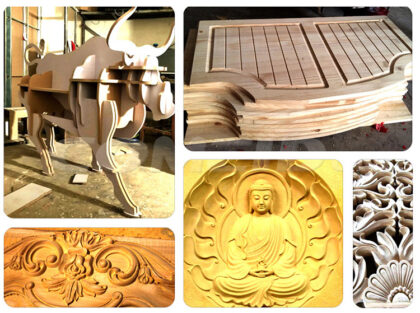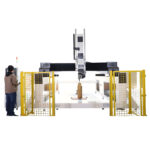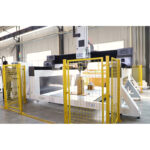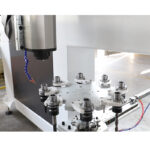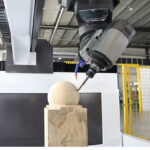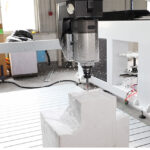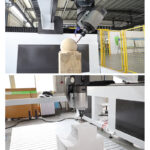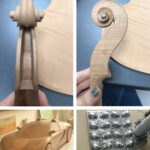 5 Axis CNC Machine with Gantry Moving for Wood Foam 3D Carving
Item No:: iGW-5GM
Advanced 5 axis cnc machine, also known as 5 axis cnc machining center, 5 axis cnc milling machine, is good at space curved surface processing, special-shaped processing, hollow processing, punching, oblique drilling, chamfering, etc. It is widely used in aerospace, military scientific research, precision machinery, high-precision medical equipment, normal manufacturing, etc.
Category: CNC Router>>Woodworking>>5 Axis
Response time: Within 1 hour
Supply Ability: 200 sets/month
Price Range: $70270-$72270
Description
Who is it for?
The best 5 axis CNC machine with gantry moving and 5-axis spindle, it's easy to accomplish full set processing of complex parts from milling, slotting, drilling, sawing, mortise, mortise, etc, the advanced model designed by iGOLDENCNC, combined with a competitive set of configurations. Hot applications include:
>Composite materials industry: Trimming and punching of various composite materials such as plastic parts, glass fiber reinforced plastic parts, rubber and plastic products;
>Mold industry: 5 axis processing of FRP wood mold, casting wood mold, resin products, sludge model and various non-metal molds;
>Ceramic sanitary industry: 5 axis processing of gypsum molds, 5 axis processing of various gypsum products;
>Furniture industry: 5 axis processing of solid wood furniture, 5 axis processing of various furniture tenon and mortise pieces, 5 axis processing of stair elbows, and 5 axis processing of various furniture.
What makes it unique?
Popular with manufacturer or factory with high-precision curved special shape processing requirements, which can finish the complicated process, the iGW-GM series 5 axis CNC machine is suitable for high precision industry and manufacturing industry.
>3D carving, special-shaped processing professor;
>Mechanized processing of complex workpieces to improve production efficiency;
>Heavy industry quality, stable operation for 10 years;
>Easy to operate, quick obstacle removal, conducive to learning;
>Supported by industry leader iGOLDENCNC.
Applications of 5 axis CNC machine

Instruments Processing

Wooden Crafts Carving

Molding Processing

3D Molding Carving

Glass Steel Processing

Foam Molding Milling

Blister Pieces Processing

Bathroom ACCES. Processing
| | |
| --- | --- |
| Max. Rapid Travel Rate | 60000mm/min |
| Max. Working Speed | 30000mm/min |
| Spindle Power | 14-17kw air cooling |
| Spindle Speed | 24000rpm/min |
Working Voltage
380V/50Hz
Running Environment Temperature
About 25℃
Relative Humidity
<85%
Ps. Adjustment is available according to locally requirement
| | |
| --- | --- |
| Working Area (X,Y) | 2000*3000(The length of Y-axis is no limited) |
| Z-axis Height | 1000-2000mm |
| Packing Size | 4800*2400*3500mm |
| N.W./G.W. | 10000/12000kg |
Features of 5 axis CNC machine
High-precision Transmission System
The positioning accuracy of the machine is 0.02mm, the maximum running speed is 60,000mm/min, and machine working life up to 10 years.
Options of 5 axis CNC machine
Foam mold, wood mold, large plastic mold, large casting mold.
Processing and manufacturing of lampshade molds and large special molds.
1. The 5 axis cnc router body is constructed of stainless steel alloy. The bed is subjected to high temperature quenching, which provides a more stable processing platform for the machine tool, and the bed parts have been cleared of mechanical stress before the bed is processed.
2. The 5 axis cnc router positioning bearings, ball screws, linear guides, and racks all have centralized active smoothing systems for machine tool control systems to support them. This is the way that ball screw and linear guide makers recommend consistently.
3. Each 5 axis cnc router is equipped with a compatible tool magazine as standard. This tool magazine is controlled by a CNC computer, which makes the engraving machine tool change fast and reliable.
4. The vacuum adsorption table of the 5 axis cnc router is divided into six processing areas, which can be processed in a single area or at the same time. The processing efficiency has been improved.
5. The Z-axis of the 5 axis cnc router is supported by the pneumatic equalization system. The pneumatic equalization system is a closed ring whose function is to minimize the amount of air used during operation.
6. The 5 axis cnc router is controlled by an integrated industrial computer to ensure high-speed and high-precision machining of the machine.
Four axis can only engrave cylinder.
Five axis can engrave various shapes.
5 axis cnc router generally uses syntec, Osset, Siemens System.
Do you need a catalogue, price or machine working video?
Please let us know your name and email, we will send you more information asap.