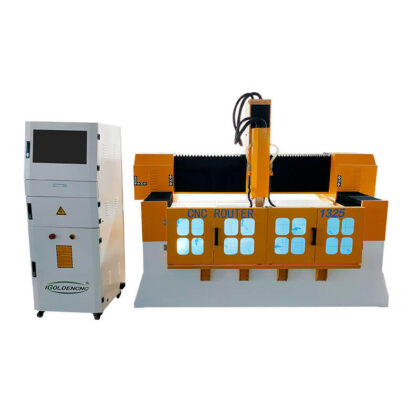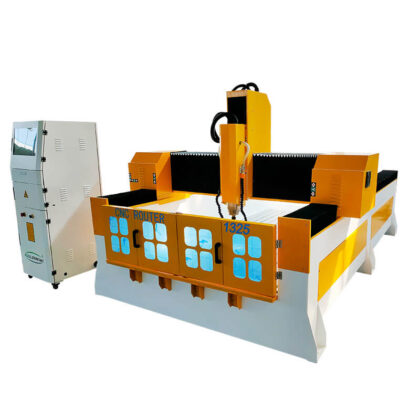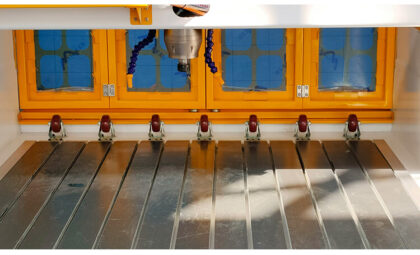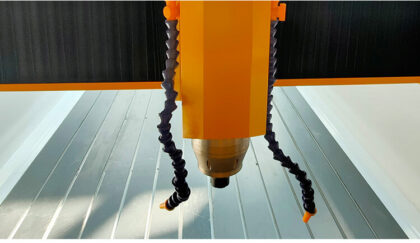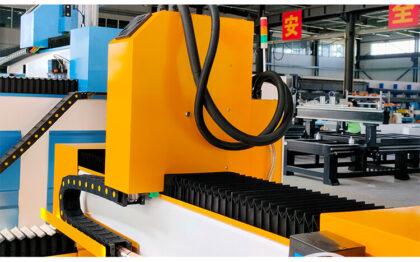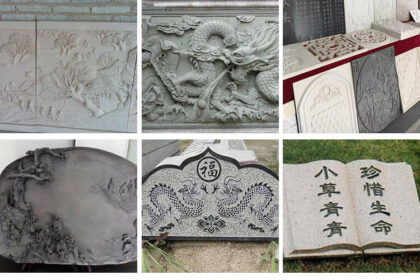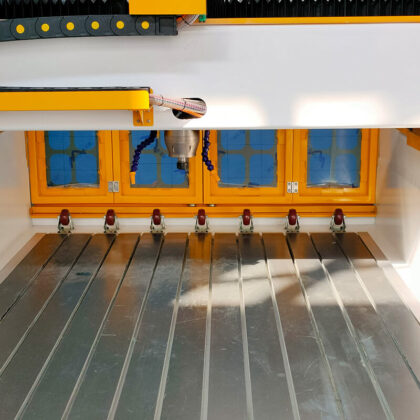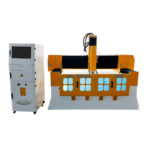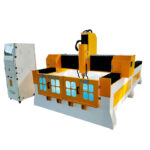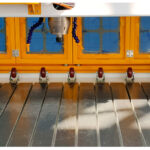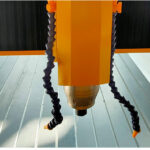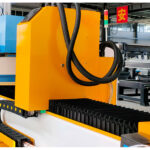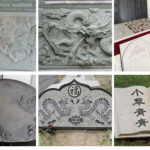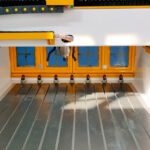 China Stone Engraving Machine With Best Price
China Stone Engraving Machine For Sale
Item No.: iGS-S
China CNC router stone engraving machine is designed for cabinets artificial stone, quartz stone, granite, marble, carving, cutting, polishing, drilling, engraving. Now the affordable CNC stone machine for sale at the best price.
Description
China stone engraving machine is CNC Router for stone marble granite engraving and carving, the standard size is 1300*2500mm. It is equipped with heavy duty body structure, high 5.5kw power water cooling spindle, very stable and high performance.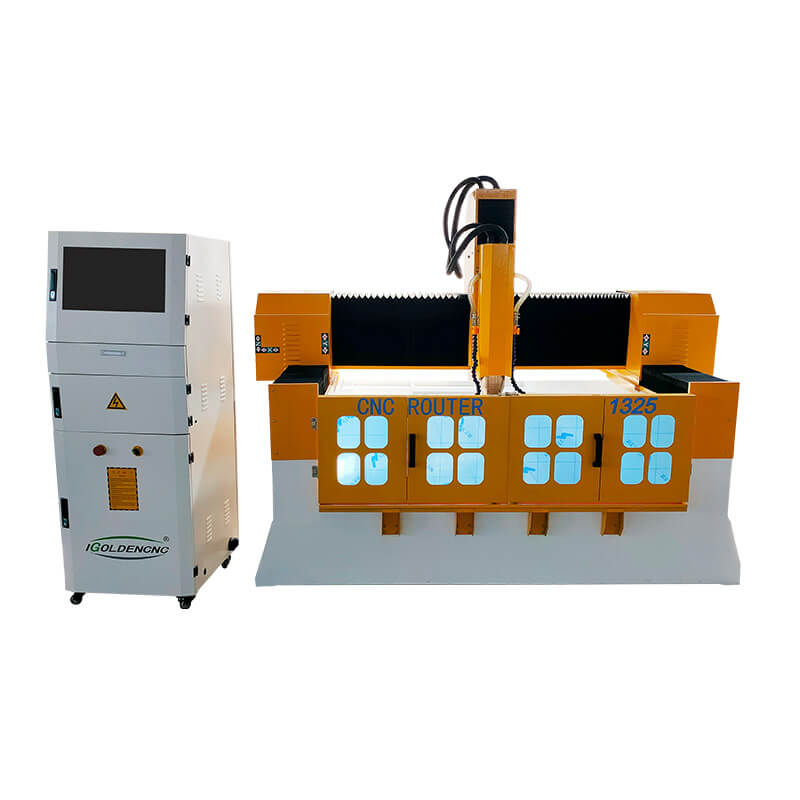 Our cnc router stone engraving machine can do three-dimensional relief, pointed bottom engraving, flat bottom engraving, line carving, inverted edge, drilling, embossing, lettering, hollowing out, cutting, seamless stitching,
---
China Stone Engraving Machine 1325 Features
1.This machine adopts numerical control system, three axis linkage, double row four line slider, constant power spindle motor, two way tool cooling system, with stable running, high precision and high efficiency advantages, suitable for processing marble, granite, bluestone, jade, agate, copper plate and aluminum plate and other materials.
2. Break to rusume function. Continue carving from break point after power resuming from failure.
3.With heavy welded thick bed structure, with water tank table, professional heavy structure for stone engraving
3.Y-axis adopt dual-motor drive, high-precision rack and gear,powerful and smooth operation. Z-axis adopted with original Taiwan made high accuracy ball screw rod, minimize the gap during working, ensure high position accuracy.
4.Imported Taiwan  linear rail with double ball sliders for X,Y and Z axis to ensure working stability and the ability to bear heavy material.
5.Equipped with the high-torque spindle motors and high-performance inverter, making the machine stable operateion with low noise, high speed and high precision.
6.Using water-cooling spindle, high precision,low temperature, long life,smooth operation,long woking is stable and reliable.
7.Just a touch of the automatic lubrication system, easy to complete regular maintenance.
8.The use of breakpoint memery ensures the continuing of processing in case of accidents. Such as cutter broken, power failure and stuck unforeseen.
9.Compatible with any advanced CAM/CAD software, such as Type3/Artcam/CAXA/Proe/UG/Artcut/Mastercam.
---
How To Maintenance A Stone CNC Router
One :Check the water circulation system and lubrication device in time.
In winter, the weather is cold and the temperature is low. The antifreeze in the water cooling system must be added and replaced in time, and the oil in the lubrication system should also be replaced in time. If supplementary antifreeze is not added in time in winter, the water pipes will freeze, causing the spindle to freeze and rupture, thereby affecting the machine's work. The lubrication device is also a very important part. It is a necessary step to ensure the smooth and precise machining of the spindle. If the oil is not replaced in time, the oil will be thick and flow slowly, and it will not provide lubrication, causing the oil supply system to malfunction, which affects the processing of the work.
Two :Pay attention to the temperature of the spindle.Operation in winter is okay,
because the temperature is relatively low, the spindle generally does not overheat, but in the summer, the air temperature is higher, if the spindle is in working condition for a long time, it will cause the spindle to overheat and damage. Therefore, we must pay attention to the temperature of the spindle and cool the spindle in time.Especially for stone engraving machines, which mainly process hard materials such as granite and marble, the spindle is more likely to overheat, so we will be equipped with a water circulation cooling system to ensure that the spindle will not be damaged. On the one hand, we can add new cold water to the water tank in time to prevent the spindle temperature from becoming too high through normal water circulation. On the other hand, we can cool the spindle by equipping a special water cooler.
Three: Ensure a good working environment, reduce current interference, ensure a safe working environment for the machine, improve the stability of the machine's working process, and protect the operator. We recommend that when there are frequent thunderstorms in your area, try not to use the machine and disconnect the power supply.
Four :Keep the working voltage stable.
When we use machines for processing, we try to avoid peak electricity consumption, because this situation usually has the phenomenon of unstable power supply voltage. Unstable voltage will lead to unstable spindle processing, and it is likely to stop running, or even burn the spindle. Therefore, it is recommended to avoid peak usage, and a voltage regulator can be equipped to ensure that the circuit voltage is normal.
China Stone Engraving Machine With Best Price Application
This machine adopts numerical control system, three -axis linage, doulbe row four-row slider, constant power spindle motor, two -way toll colling system, with stable running , high efficiency advantages,suitable for processing marble, granite, aluminum plate and other materials.

Stone Relief Carving

Stone Lettering

Stone Column Carving

Tombstone Carving

3D Carving Processing

Marble Edge Chamfering

Bridge Guardrail Processing

Stone Stele Carving
---
iGOLDENCNC, Your best choice
Becoming a customer of iGOLDENCNC, we will cooperate with you on the basis of complete trust and comfort. You will find that we are a reputable supplier and worth your trust. We understand that every customer is valuable, and we will cherish every opportunity to cooperate!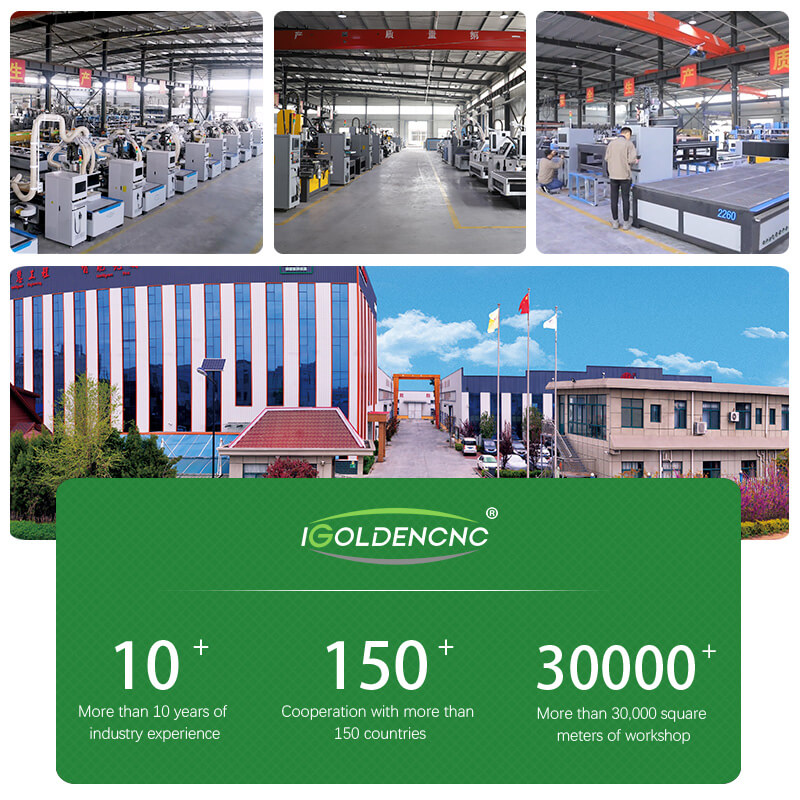 Strict Quality Control System
Advanced testing equipment are used, such as: dynamic balance tester, CNC high precision machining machine, 3D measuring machine; iGOLDENCNC has established a complete and strict quality control system, including 48-hour running test and 72-hour aging test, to ensure the excellent quality of our machines.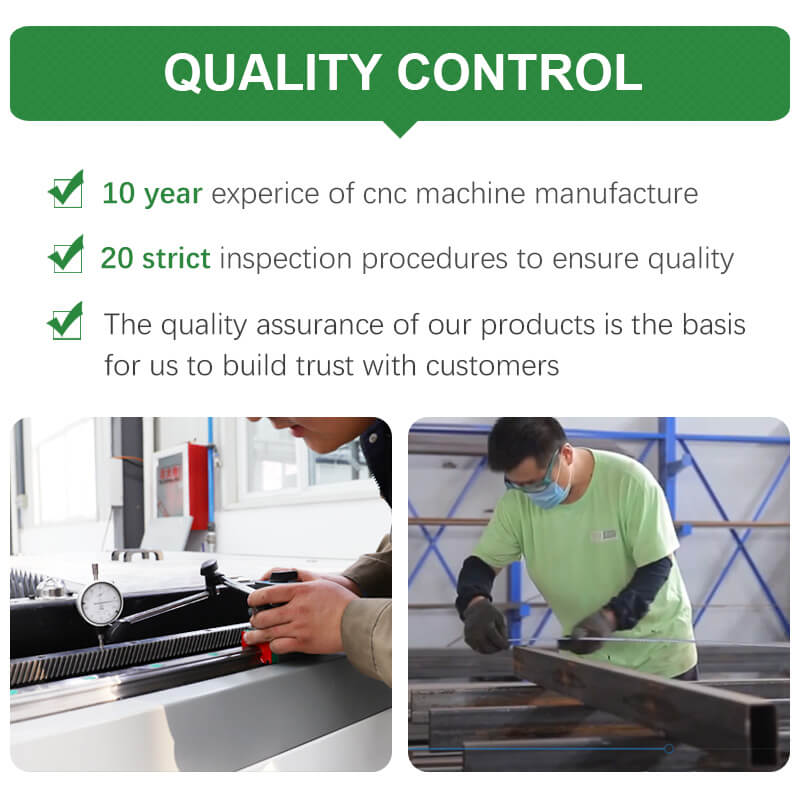 Most of stone materials, such as natural stone, marble, artificial stone, granite, sandstone, bluestone, terrazzo, and other materials, such as glass, ceramic tile, wood, aluminum plate, copper plate.
Stone background wall, bridge engineering, garden engineering, tombstone engineering and other industries.
About 300sets per month.
Yeah, we can shipping on time.
When you received this machine, connect power can work for you.
The main function is plane carving , relief, line carving, cutting, lettering, hollowing, chamfering, drilling, etc..
Related Products
Do you need a catalogue, price or machine working video? Please let us know your name and email, we will send you more information asap.