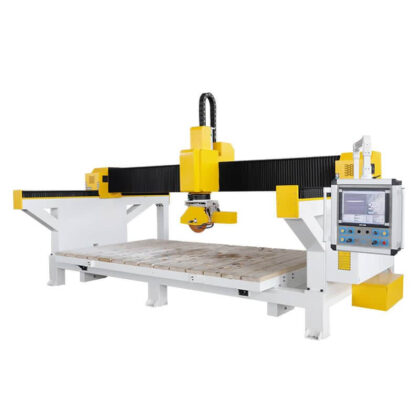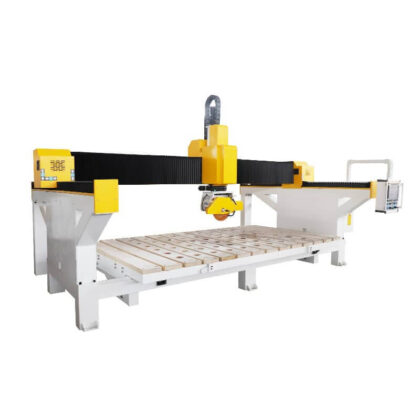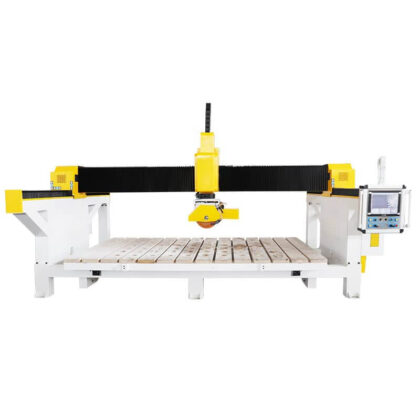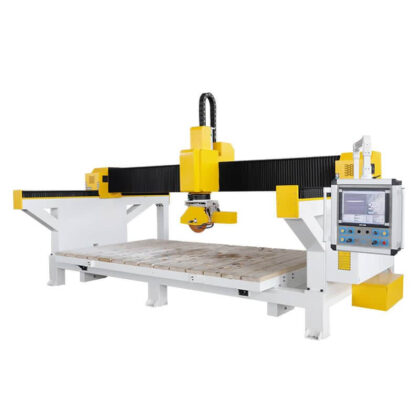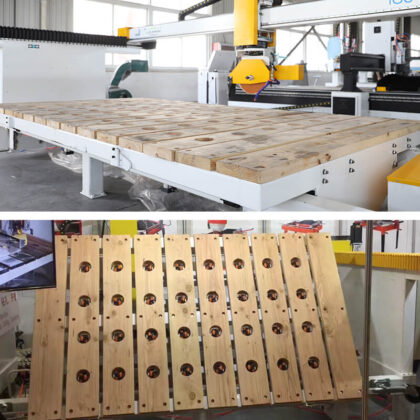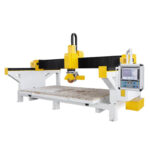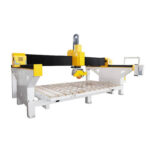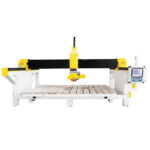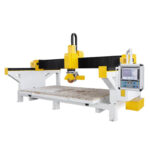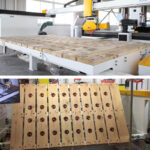 Kitchen Countertop Granite Stone Cutting Bridge Saw
Item No.:5 Axis Stone Cutting Bridge Saw iGS-B
The Stone cutting bridge saw can realize cutting, chamfering, edging, profiling, milling, drilling, slotting, rounding, circular arc and other special-shaped processing through five-axis linkage. It is simple to operate and has strong practicability. A variety of configurations are available
If you need more detailed information, please inform us as soon as possible.
Description
We specialize in manufacturing 5-axis stone cutting bridge saw . The machine are widely used in countertop making, sink making, and other stone product producing.The whole machine is featured with high cutting efficiency, high cutting precision, high stability, easy to operate, specially high value granite and big size marble.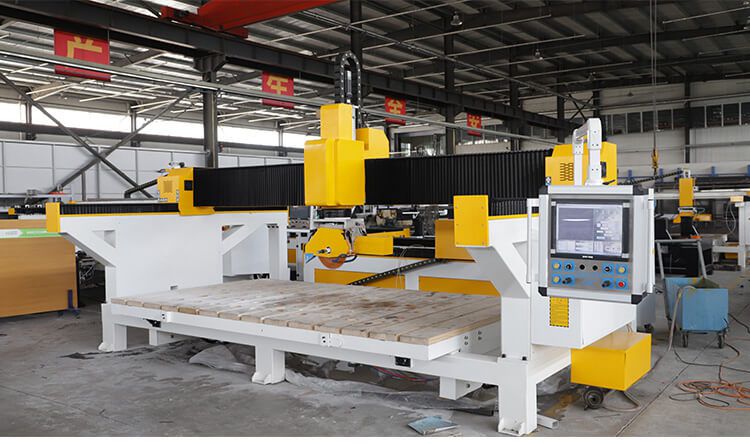 Automatic bridge saws is an automatic stone machining equipment that can complete the processing of pentahedron special-shaped curved surfaces at one time through five-axis linkage control, that is, three linear moving axes and two rotating axes.
---
Stone Cutting Bridge Saw Features
1) 4 axis lnterpolation and 1 axis electronic control with Italian CNC Esa system.
2) Easy to use interface with 19″ color touch-screen.
3) Blade can rotate 0°-360° and tilt 90° for any any direction's and any angle's chamfering cutting.
4) Working platform can tilt 85 degrees, easy for slabs loading.
5) Easy for loading, unloading and installation due to monoblock structure with size suitable for container.
6) Manual cuts available for simple machining.7) Nesting manual / automatic to optimize slab surface usage
8) Optional – Vacumm manipulator for workpieces handling.
9) Optional – Photo slab for nesting and avoiding defects.
10) Optional – Vein match for easily matching up perfectly each vein,color at the seam of your project.
---
Advantage Of Stone Cutting Bridge Saw :
1. Mono-block machine, easy for container loading and machine installation.
2. Cutting head uses the same structure as Italy 5-axis  bridge cutting machine, more reasonable and stable.
3. Blade can rotate 90 degrees and tilt 45 degree while worktable can rotate 360 degrees and tilt 85 degrees, easy for cutting direction changing and slabs loading.
4. The main electrical components are well-known international brands: Panasonic PLC and Inverter, Fuji contactor.
5. Transverse and longitudinal magnetic grid are used to ensure the accuracy and stability of the equipment.
6. Cross beam use the high strength of the castings, avoid deformation after long-term use.
7. Host walking gear row with high precision, cooperate oil-immersed guide transmission, less resistance, high accuracy realized.
7. Equipped with grinding wheel device, it can polish the table face and cutting surface.
How Does A Bridge Saw Operate?
A bridge saw is made up of several components. The sawing part has the motor power, the diamond disk, and the axes, facilitating movement. Five-axis bridge saws are the most powerful and are designed to cut slabs in any position.
This power tool's name is derived from the fact that it features a frame with a bridge. There are two structures for bridge saws, a concrete wall structure, and a metallic structure. The metal structure makes it easy to move the saw when organizing the workshop. It is essential to enforce the machine's rigidity using concrete walls in case you are cutting slabs with large thicknesses.
Another essential part of the saw is the table. Wooden tables are used on the low and middle range models. Superior models use resin or rubber tables, which are highly durable. However, wooden tables need frequent changing to maintain cutting performance. To withstand the stress of cutting granite or tiles, some bridge saw tables are motorized with rotational features.
CNC Automatic Bridge Saws Application Fileds:
The Stone cutting bridge saw is applicable for granite, marble, sandstone, jade, brick, red brick, tile, bluestone, crystal stone, microcrystalline stone, Mongolia black, Songhua stone, various of artificial stone, aluminium, copper, iron, and other soft metals.
Stone industry: stone, quartz stone cutting, tombstone, jade and marble products.
Kitchen bathroom industry: faux marble cabinet table surface, bathtub, washbasin, dressing table, ceramic tile, etc.
Automatic Rounding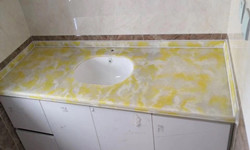 Sink Processing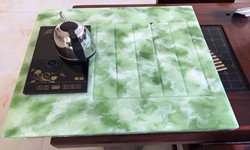 Marble Carving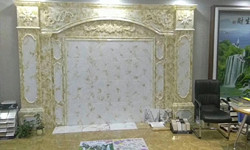 Furniture Decoration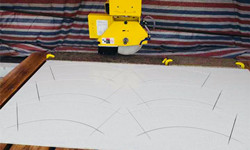 Stone machine processing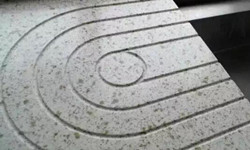 Marble Cutting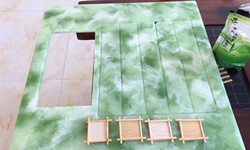 Jade Making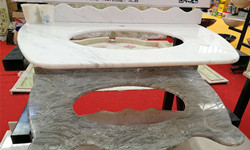 Furniture Decoration Making
---
iGOLDENCNC, Your best choice
Becoming a customer of iGOLDENCNC, we will cooperate with you on the basis of complete trust and comfort. You will find that we are a reputable supplier and worth your trust. We understand that every customer is valuable, and we will cherish every opportunity to cooperate!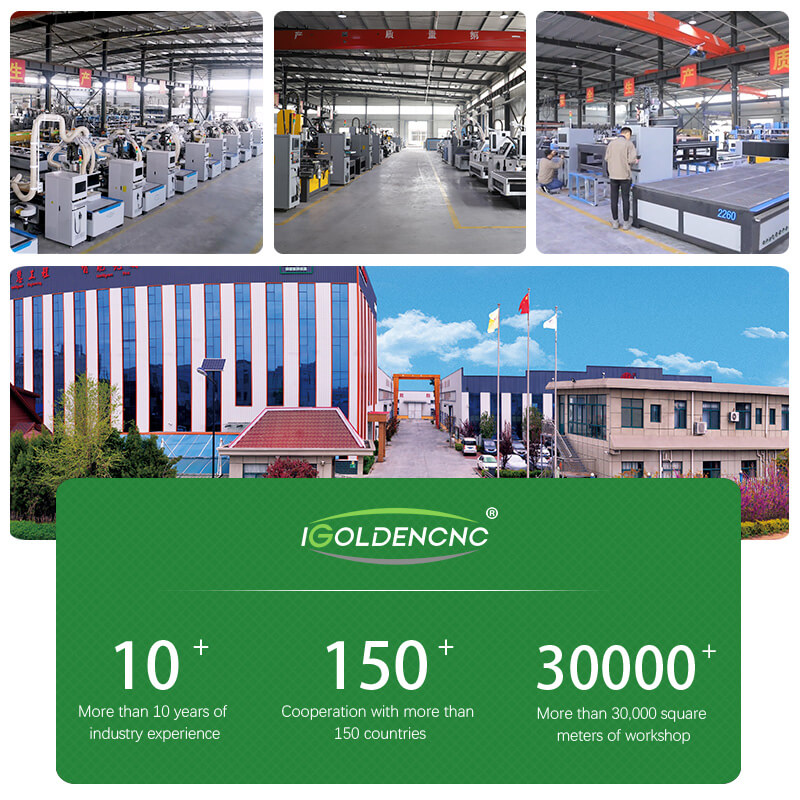 Strict Quality Control System
Advanced testing equipment are used, such as: dynamic balance tester, CNC high precision machining machine, 3D measuring machine; iGOLDENCNC has established a complete and strict quality control system, including 48-hour running test and 72-hour aging test, to ensure the excellent quality of our machines.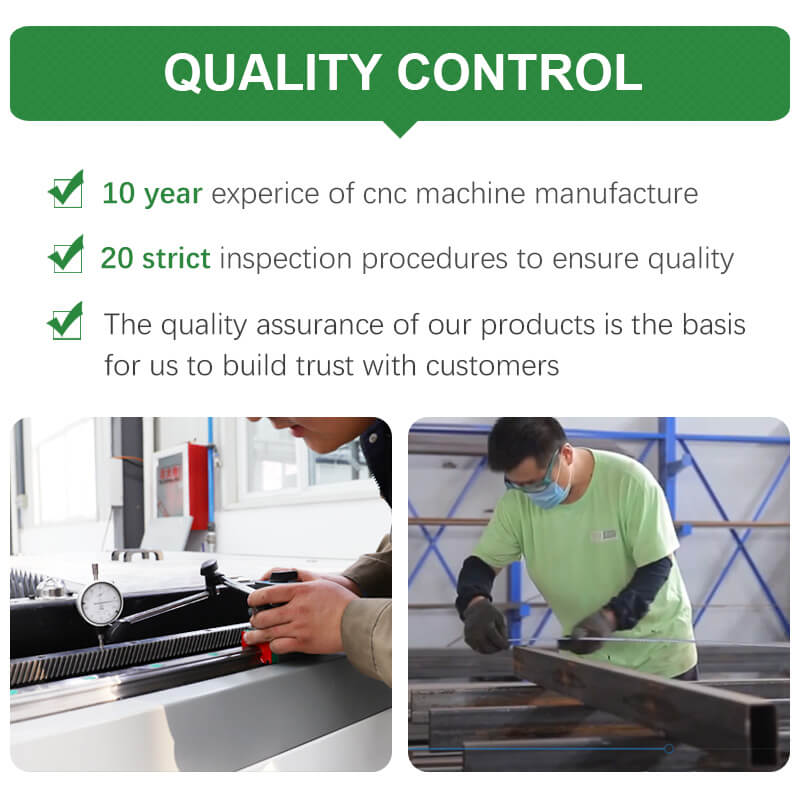 Most of stone materials, such as natural stone, marble, artificial stone, granite, sandstone, bluestone, terrazzo, and other materials, such as glass, ceramic tile, wood, aluminum plate, copper plate.
Stone background wall, bridge engineering, garden engineering, tombstone engineering and other industries.
About 300sets per month.
Yeah, we can shipping on time.
When you received this machine, connect power can work for you.
The main function is plane carving , relief, line carving, cutting, lettering, hollowing, chamfering, drilling, etc..
Related Products
Do you need a catalogue, price or machine working video? Please let us know your name and email, we will send you more information asap.