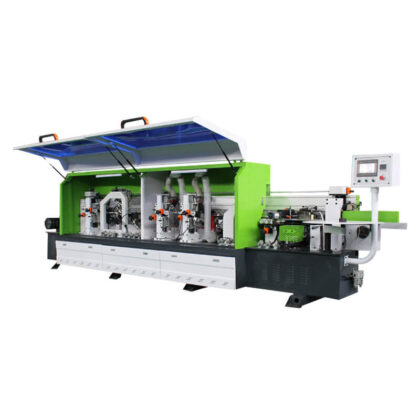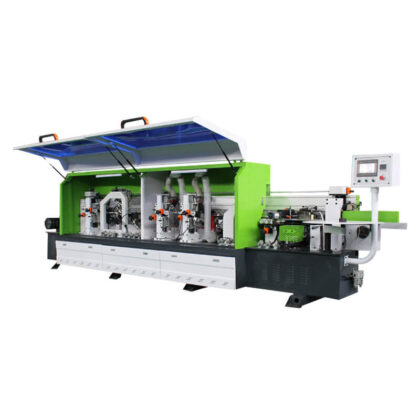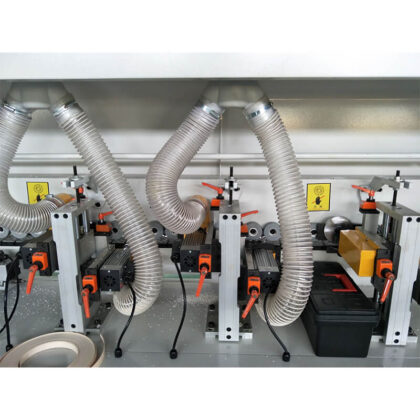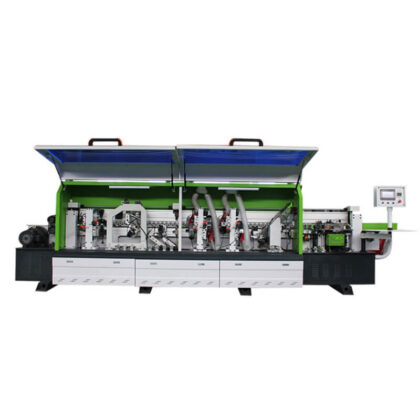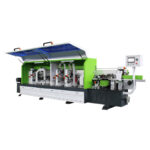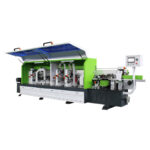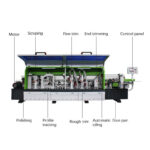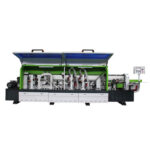 China CNC Fully Automatic Edge Banding Machine For Wood Industry
Item No.:Fully automatic edge banding machine
Fully automatic edge banding machine for sale for wood panel, MDF, plywood for furniture making。Entry-Level Automatic Wood Edge Banding Machines for Sale。We offer a complete range of fully auto edge banding equipment for massive production and cheap edge banding machine for small shops. Contact us to obtain the latest quote for the banding machine price.
If you need more detailed information, please inform us as soon as possible.
Description
Fully automatic edge banding machine is a high precision, high efficiency, high speed of the furniture plate for the straight line edge sealing, repair, scraping and polishing equipment,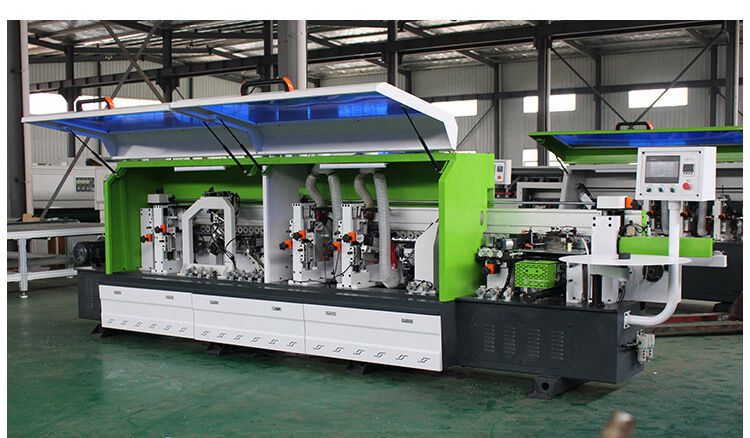 ---
Full-Automatic Edge Banding Machine Features:
1.Full-automatic edge banding machine function include glue,head together,rough repair,refine,Scraping edgeand polishing.
2.Have good shape,reasonable layout,has sound arrester,dust collector and overload protection.
3.The main parts of the machine adopt steel plate by laser cutting,one time welded together,the body is firm and undeformed.
4.Can increase or decrease component structure according to actual demand.
---
Fully Automatic Edge Banding Machine Advantages:
1.The full automatic edge banding machine can polish the edge banding board , so that the color and smoothness of the edge banding board can be better
2.The full automatic edge banding machine can also scrape the ripple marks generated in the process of curve edge banding to ensure the smoothness of plate edge banding and surrounding parts .
3.The full automatic edge banding machine can apply glue on both side of the processed workpiece and edge banding strip through special setting and structure ,so as to make the adhesion between edge banding strip and plate more firm
Installation Procedures Of Auto Edge Banding Machine:
1. Remove the packaging of fixed mechanical parts.
2. Put the machine on the ground and adjust them to be level.
3. Fix the coil edge banding materials on the machine with the storage turntable.
4. Connect external power cable, and 220V 50HZ three-phase four-wire power supply, and ensure the main power cable diameter is more than 4cm².
5. Connect the air source.
6. Connect the suction pipe to the dust removal device.
7. Check whether the voltage is normal, and ensure the compressed air is sufficient and dry.
Application Of Automatic Edge-Banding Machine:
This fully automatic edge banding machine is suitable for the straight plane edge sealing of MDF, particleboard, woodworking mesh board, solid wood board, etc. The sealing material can be ABS, PVC, veneer, wood strip, or melamine.
It is suitable for straight edge sealing of solid wood board, fiberboard, particleboard and other sheet metal parts. The edge sealing material can be made of solid wood strip, PVC, melamine, thin veneer, etc.

Thin Veneer Banding

Solid Wood Strip Banding

Solid Wood Banding

PVC Material Banding

PVC Banding

Particle Board Banding

Fiber Board Banding

MDF Board Banding
---
The Function Of Automatic Edge Banding Machine:
This is a fully automatic edge banding machine. It has the characteristics of delicate and smooth edge banding, good hand feeling, straight and smooth sealing line, and so on. And it is very suitable for the production and use of large and medium-sized furniture, cabinets and other panel furniture.
Pre-milling-gluing-front-to-back flushing-roughing up and down-finishing up and down-anti-tracking front and back-scraping up and down-polishing up and down
---
iGOLDENCNC, Your best choice
Becoming a customer of iGOLDENCNC, we will cooperate with you on the basis of complete trust and comfort. You will find that we are a reputable supplier and worth your trust. We understand that every customer is valuable, and we will cherish every opportunity to cooperate!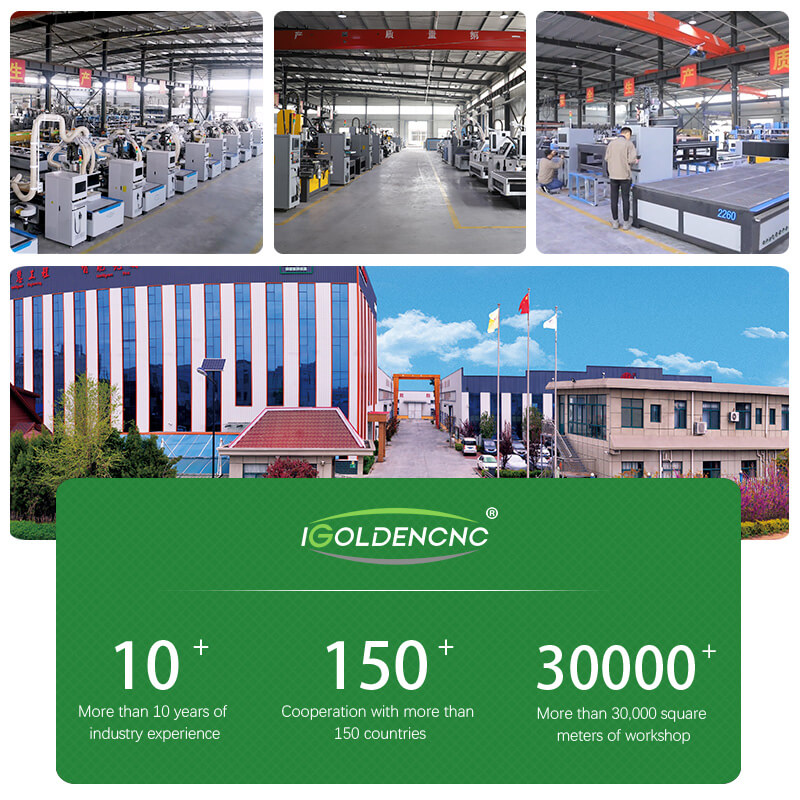 Strict Quality Control System
Advanced testing equipment are used, such as: dynamic balance tester, CNC high precision machining machine, 3D measuring machine; iGOLDENCNC has established a complete and strict quality control system, including 48-hour running test and 72-hour aging test, to ensure the excellent quality of our machines.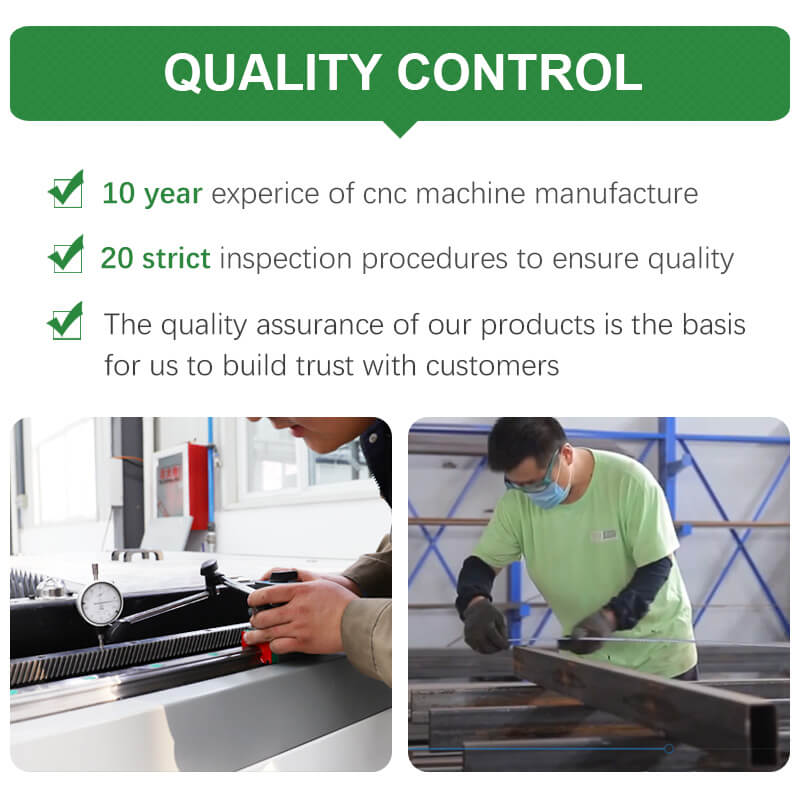 Are you mainly engaged in panel furniture business? For edge banding machine, the price is different according to the function and configuration. If you are mainly used for the cabinet, we can recommend you to consider the full-automatic double trimming edge banding machine. Do you know all the functions of edge banding machine?
The plate drives the profiling wheel to follow the shape of the workpiece through the driving mechanism to polish and trim it into an R arc to improve the aesthetic effect, and also make the edge banding belt closely fit the workpiece, ensure the quality of the final edge.
Our edge banding machine is made in Guangdong Province. We mainly make numerical control equipment. In order to make customers more worry free in training and after-sales, therefore, we can purchase the edge banding machine for you, and also guarantee to maintain the reputation and quality of our company. It will be more cautious and serious for us to choose the manufacturer of edge banding machine. Brand companies can be trusted.
Related Products
Do you need a catalogue, price or machine working video? Please let us know your name and email, we will send you more information asap.