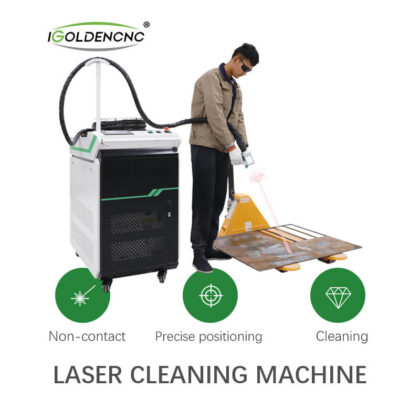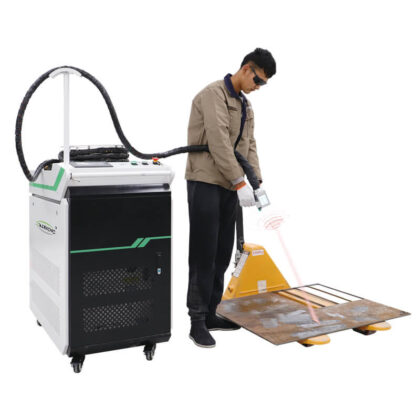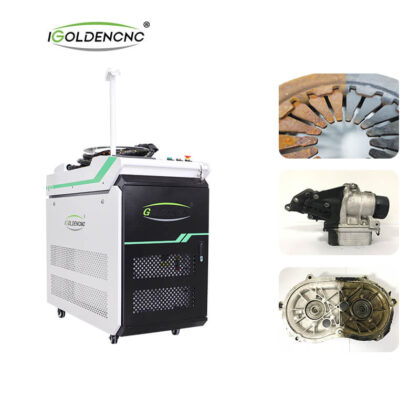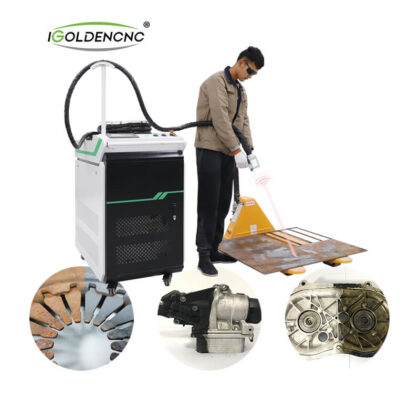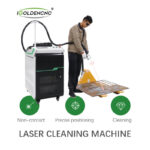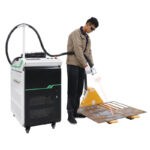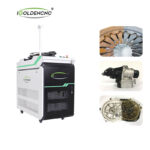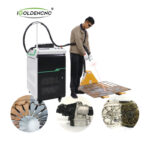 Laser Rust Removal Machine for Sale with Low Price
Laser cleaning has the characteristics of non-grinding and non-contact. It can not only be used to clean organic pollutants, but also inorganic substances, including metal rust, metal particles, dust, etc. The application effects include: rust removal, paint removal, and Oil stains, cultural relics restoration, de-gluing, de-coating, and de-plating.
Category: Laser Machine>>Laser Cleaner
Response time: Within 1 hour
Supply Ability: 300 sets/month
Price Range: $3800-$6800
Description
Laser Cleaning Machine iGCL-HC
iGCL series rust laser remover and cleaner are equipped with 1000W, 1500W, 2000W, and 3000W high power continuous wave fiber lasers and a high-speed cleaning head. It is the ideal choice for cleaning and removing rust, paint, oil, coating, film, and other contaminants from the surface of both metal and non-metal materials. With a handheld and portable design, it becomes more and more popular in many industrial, military, and aerospace fields.
Laser rust removal machine is a new generation of surface cleaning high-tech products. It is very easy to install and operate. No chemical reagents, no media, no dust and no water cleaning, auto focus. Laser rust removal gun suitable for crank surface cleaning, high surface cleanliness and other advantages.
Laser rust removal is a great alternative to manual and chemical cleaning methods since rust is removed with greater precision and lower recurring costs. It's also a great way to reduce your environmental impact.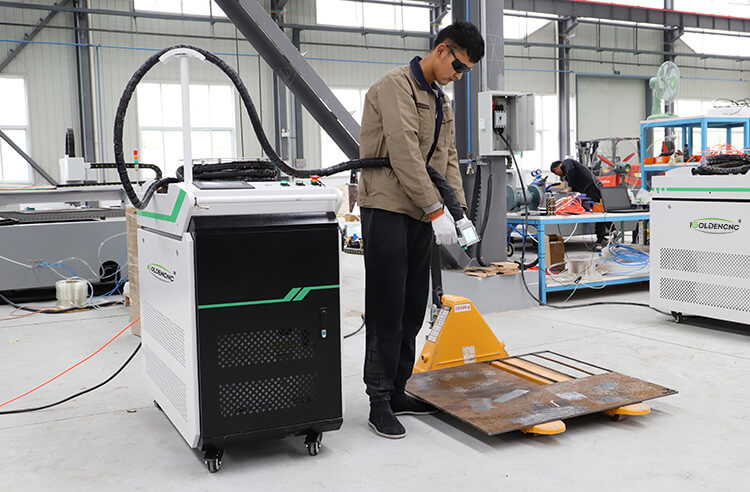 Laser cleaner machine details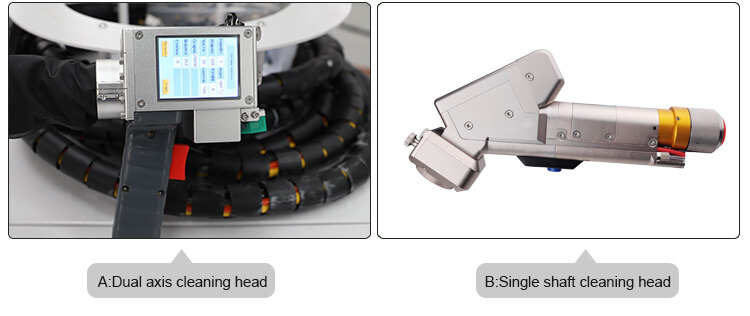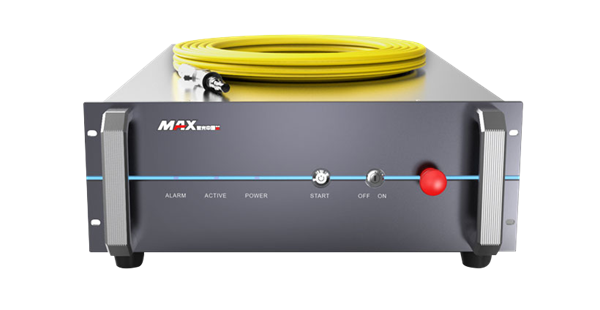 ---
Laser Cleaning Machine Features:
◎Non-contact cleaning, without damaging the base part;
◎Precise cleaning, can achieve precise location, precise size selective cleaning; ◎Without any chemical cleaning solution, no supplies, safety and environmental protection;
◎The operation is simple, it can be hand-held or cooperated with a robot to realize automatic cleaning;
◎Ergonomic design, operation greatly reduced labor intensity;
◎High cleaning efficiency, save time;
◎The laser cleaning system is stable, almost no maintenance;
◎Optional mobile battery module;
---
Industry Laser rust removal machine application
> Derusting the metal surface; > Surface paint removal treatment; > Surface resin, oil stains, stains, and dirt cleaning; > Surface plating and coating removal; > Pretreatment of welding surface/spraying surface;
> Removal of dust and attachments on the surface of the stone statue; > Clean up the residue of rubber mold.
Mainly used in automobile manufacturing, mechanical processing, electronic processing, cultural relics restoration, mold industry, shipbuilding industry, food processing industry, petrochemical industry processing, petrochemical industry and other industries.

Panel paint removal

Gear decontamination

High-speed rail derusting

Weld cleaning

Derusting parts

Parts in addition to oxide film

Mold degreasing

Rotor blade rust removal
---
Rust Removal Laser Machine Parameter
| | |
| --- | --- |
| Item No. | iGCL |
| Laser Wavelength | 1064nm |
| Laser Power | ≤2000W |
| Pulse Energy | 1.5-20mJ |
| Fiber Length | 5m (Optioned) |
| Working Distance | 170/260/340/500mm (Optioned) |
| Focal Depth | 10-15mm |
| Scanning Width | 10-60mm |
| Air Pressure | 0.2-0.6MPa |
| Voltage | 380V, 50/60Hz |
| Cooling Method | Water-cooling |
| Working Temperature | 5-45℃ |
Our Portable Handheld Fiber Laser 50W 100W 200W 500W 1000W 2000W ,Igolden Laser Cleaning Machine Rust Oil Removal Machine has unique and advanced functions, which can replace traditional products and win greater economic benefits for the company.   Until now our products are now moving on fast and very popular all over the world.
---
What is a cleaning laser machine
Laser cleaning is a true revolution in deep cleaning. Using the laser we can perform a process known as ablation, it allows us to remove unwanted material from a solid surface by irradiating it with a laser beam. By absorbing the energy of the laser beam, the target material heats up very quickly, thus evaporating or sublimating impurities. It is important to say that if the surface below does not absorb energy, it remains intact.By manipulating the laser flux, its wavelength and the length of its pulse, the amount of material that is removed by a single laser pulse can be controlled with extreme precision. Make laser cleaning equally suitable for fast and deep rust removal as it is for removing only a thin layer of paint, without damaging the base coat. It is a process without contact, fast, safe and with the possibility of working layer by layer.
Laser cleaning machine can remove surface resin, oil, dirt, dirt, rust, coating, coating, paint, etc. The cleaning laser machine is equipped with a portable laser rust removal gun.
---
FQA
The laser rust removal machine is suitable for jobs such as cleaning welds, preparing materials to be welded, removing coatings, cleaning rusty metals, cleaning paint, removing corrosion, cleaning motor oils and grease, among many others. options. Laser cleaning technology works in such a way that a beam generated by a laser source communicates through a fiber optic cable to a system of mirrors (or mirrors) that transmit the laser in the desired shape and configuration.
By using a fiber laser, laser rust removal machines have a useful life of up to 100,000 hours which makes them perfect for cleaning for long hours without having to add any replacement parts and with practically no maintenance. To clean with a laser you only need a protective equipment and a laser machine, can it be easier?
We know that times change and every year new technologies emerge with different features as alternatives to the laser system, that is why we are constantly committed to continuing to innovate to always offer you the best on the market. Any product that is sold with a price range generally has a corresponding quality range associated with it. And when buying laser equipment at oddly low prices, it doesn't usually take long for equipment failures or problems to occur. The offer may seem attractive because the initial costs are low. But is it safe to only think about the initial costs of the first part of the production? Another important aspect to assess is the post-sale service to resolve any inconvenience after the moment of purchase. This service is just as important as the quality of the machine. When buying in countries where this type of machinery is usually very cheap, customer service can be complicated, due to many circumstances such as language or the distance between the company and the end customer. Many times, transmitting an incident to them can become a problem. Unlike many companies, we take care of every detail with top brand components and high quality . It is thanks to thousands of satisfied customers that we can guarantee you the best in quality and transparency.
(Depending on the configuration, the cleaning head is different)
The button-type protective mirror, the pull-out focusing mirror and the protective lens are easy to replace, and the high-quality optical lens can carry 3000W of power.
The integrated design of the control box, easy installation, water cooling in the cavity, stable and durable, good controllability, high flexibility, easy to achieve precise cleaning in selected areas and in real time.
Multiple cleaning modes
Compatible with all systems: dual-axis welding system + cleaning, shutter + double-button safety light-emitting design to ensure safe production.
All our laser cleaning machines will be fully inspected by our quality control department before shipment. We guarantee that all our laser derusting machines have a one-year warranty (excluding wearing parts).
Training content: operating principle, system and structure, safety and maintenance, software, processing technology, etc.
A large number of customer feedback proves that our rust removal laser machine has stable performance and rare failures.
However, once a failure occurs, we hope to deal with it in the following way:
We promise to give you a clear answer within 24 hours. The customer service staff will assist and guide you to analyze the fault and locate the cause. If the fault is caused by a soft fault such as improper software operation, we will help solve it online.
We will provide a lot of online support, just like detailed technical and installation instructions provided by email, video, phone (team viewer training).
Do you need a catalogue, price or machine working video?
Please let us know your name and email, we will send you more information asap
iGOLDENCNC, Your best choice
iGOLDENCNC, as a professional laser machinery application solution supplier, covers flatbed fiber laser cutting machine, metal sheet and tube fiber laser cutter, metal tube fiber laser cutter, protective fiber laser cutting machine, CO2 laser engraving cutting machine, fiber laser marking machine, CO2 laser marking machine, UV laser marking machine, handheld laser welding machine, handheld laser cleaning machine and so on.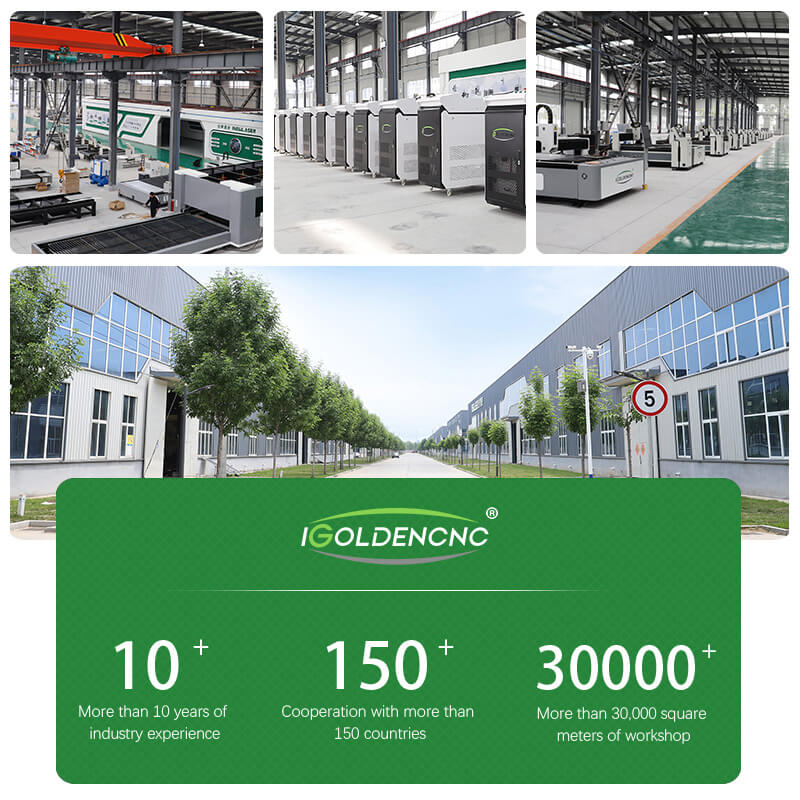 Strict Quality Control System
Each machine needs to go through 13 inspection processes from order to delivery. Advanced testing equipment are used, such as: dynamic balance tester, CNC high precision machining machine, 3D measuring machine; iGOLDENCNC has established a complete and strict quality control system, which controls the product quality from raw materials, production, and delivery, including 48-hour running test and 72-hour aging test, to ensure the excellent quality of our machines.