Choose the Best UV Laser Marking Machines
Thorpe
What is the UV Laser Marking Machines?
UV Laser Marking Machines can engrave a lot of materials, plastics, leather, metals, and others.UV marking machines are the current players that have made a permanent place for themselves in the world of today. The marks on medicine packaging and on the tablets themselves are made by a laser.
Furthermore, the complex safety features on ID and credit cards are made by laser and eyeglasses have almost invisible marks made by the same technology. The lasers in use for these applications are ultraviolet (UV) lasers that generate light with wavelengths in the range of 150 to 400 nm.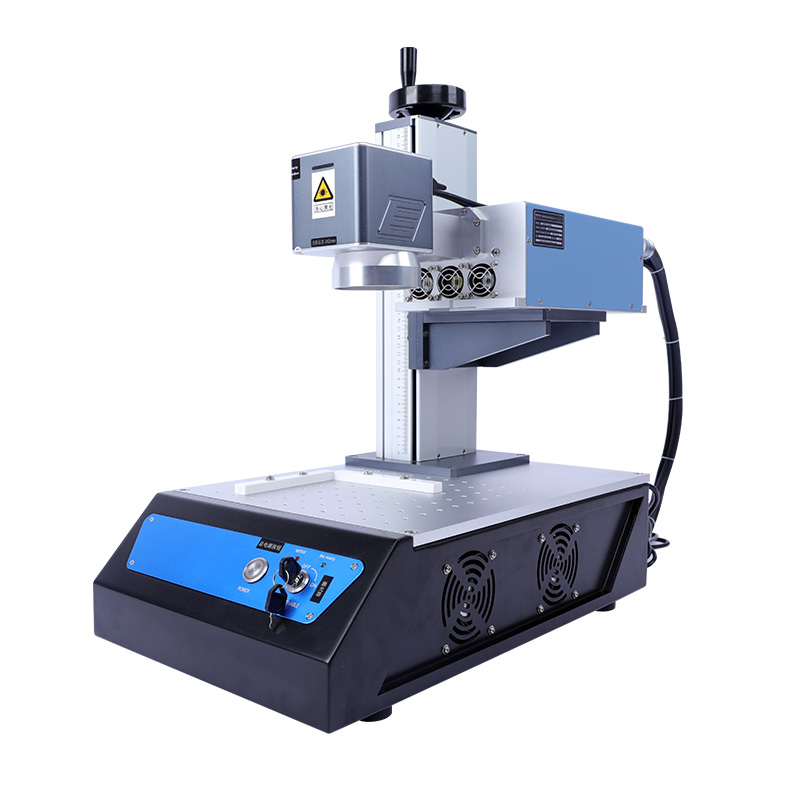 The World of UV Lasers
Laser technology has been in use for marking materials for quite some time and one can say the market is mature to an extent. This assessment is based upon the fact that many versatile solutions are available to cater to industrial needs.
For instance, handheld laser markers are available for marking extremely heavy or large objects. Similarly, solutions that can integrate with a conveyor setup exist to facilitate production lines.
Within the laser, segment exists several technologies and are in use according to the benefits they offer. These benefits can range from the type of materials they can mark to the precision and sensitivity they offer. UV lasers are a sub-category of this domain.
The wavelength of UV laser light is around one-third (355 nm) of that of standard wavelength lasers (1064 nm). Moreover, the name "UV laser marker" comes from its wavelength being in the ultraviolet portion of the light spectrum.
Feature of Laser Marking Machines
1.Adopt doubling technique of intravenous frequency has greatly improve the stability of laser. Design on laser cavity adopts a series of optimization method, so as to ensure the beam quality as the fundamental mode.
2.Narrower pulse width and smaller heat affection contribute to generate peak power. The higher the peak power is, the wider the adapting range of materials is. This implement perfect UV marking in some relatively hard material.
3.Higher pulse stability, namely better pulse consistency of laser produces the same carving effect, so the UV marker is very suitable for precision uv marking. Higher pulse repetition frequency meets the need of quick marking and high production efficiency.
4.High efficiency of the photoelectric conversion and long service life.
5.The UV marker can support logos and graphs designed in DXF format from PLT, BMF, AI, JPG, etc.
6.The UV marking machine can mark date, bar code and two-dimension code automatically.
7.Superior performance, good stability, high conversion rate and low energy consumption.
UV Laser in the Industry
The design of a UV laser allows it to be a practical solution for marking plastics and glass. Moreover, the UV laser machine can engrave a vast number of materials, from metals to paper. Following is a basic list of materials that these machines can engrave and mark.
Application of UV Marking Machines
Applicable to the high-end market of ultra-fine processing, marking the surface of packaging bottles of cosmetics, medicines, videos and other polymer materials, with a fine effect;
Suitable for marking, micro-hole drilling, high-speed division of glass materials for food and pharmaceutical packaging materials, and complex graphic cutting of silicon wafers, etc.
Flexible PCB marking and scribing;
Processing of silicon wafer micro-holes and blind holes;
LCD liquid crystal glass two-dimensional code marking, perforation of glass utensils, metal surface coating marking, plastic keys, electronic components, gifts, communication equipment, building materials, etc.