Stone CNC Router_ CNC Stone Carving Machine
Tina
CNC stone carving machine, CNC stone engraving machine, CNC stone cutting machine, tombstone engraving machine, headstone engraving machine, etc. As a stone CNC cutting machine. The stone CNC machine can meet the requirements of personalized home decoration and tooling art design. It can be used as advanced engraving processing equipment for decoration companies, handicraft industry, stone industry, the funeral industry, inscription industry, and ceramic companies. Recently, stone engraving machines have become more and more popular and welcome.
The stone engraving machine is suitable for a wide range of applications. It can not only do embossing, routing, chamfering, and lettering on solid and hard marble, bluestone, granite, etc., but also on all kinds of wood, aluminum, PVC, etc. Embossing, lettering, cutting, etc. on non-metallic materials such as acrylic and transparent crystal. It is suitable for tombstones, merit monuments, foundation stone carvings, building decorations, plazas carving prints on stones, three-dimensional engraving of figures, advertising and other industries.


Heavy stone engraving machine
Heavy-duty stone engraving machine: Heavy-duty stone engraving machine is suitable for granite, marble, bluestone, sandstone, black stone, glass and other materials, as well as ceramics, glass, PVC board, aluminum-plastic board, bamboo and wood. Stone carving, granite and other hard stones can be carved in layers up to 3mm. Marble bluestone can be carved up to 3mm at a time.
Rotating axis stone engraving machine
Rotating axis stone carving machine: Rotating axis stone carving machine is suitable for natural marble, granite, bluestone, sandstone, artificial stone, tombstone, milestone, ceramic tile, glass and other three-dimensional relief and line carving, cutting, beveling, and drilling.
Vertical stone engraving machine
Vertical stone engraving machine: Vertical stone engraving machine is suitable for carving and cutting marble, granite, sandstone, artificial stone, tombstone, stone tablet and other materials. It can process three-dimensional crafts and complex crafts; it can engrave 360° human body, Buddha statues, sculptures, handicrafts, furniture, etc.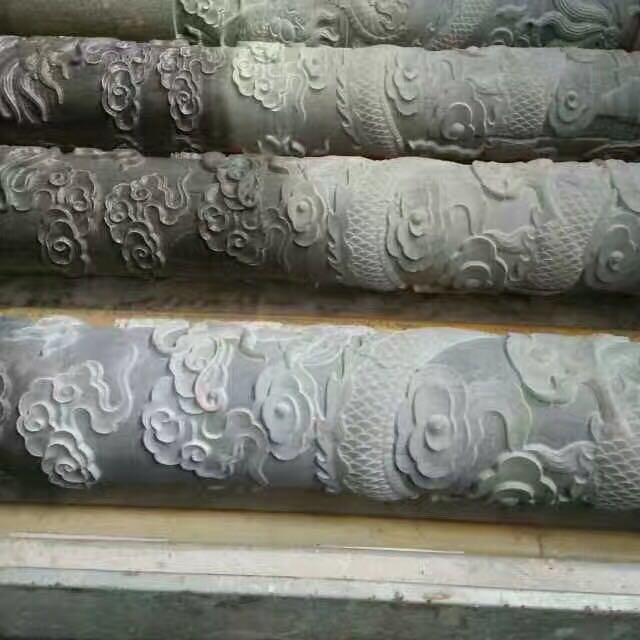 The above has introduced 3 common CNC stone engraving machines. When purchasing a CNC stone engraving machine, users must have an understanding of the technology of the CNC stone engraving machine to ensure that they can buy a CNC stone engraving machine that suits them.
The multi-head series adds multiple independent machine heads on the basis of the single-head series, and shares the bed and other transmission and control accessories to maximize the cost-effectiveness. Compared with the single-head stone engraving machine, it has better mass production capacity. 2-4 engraving heads can be selected according to actual processing requirements, which doubles the processing efficiency.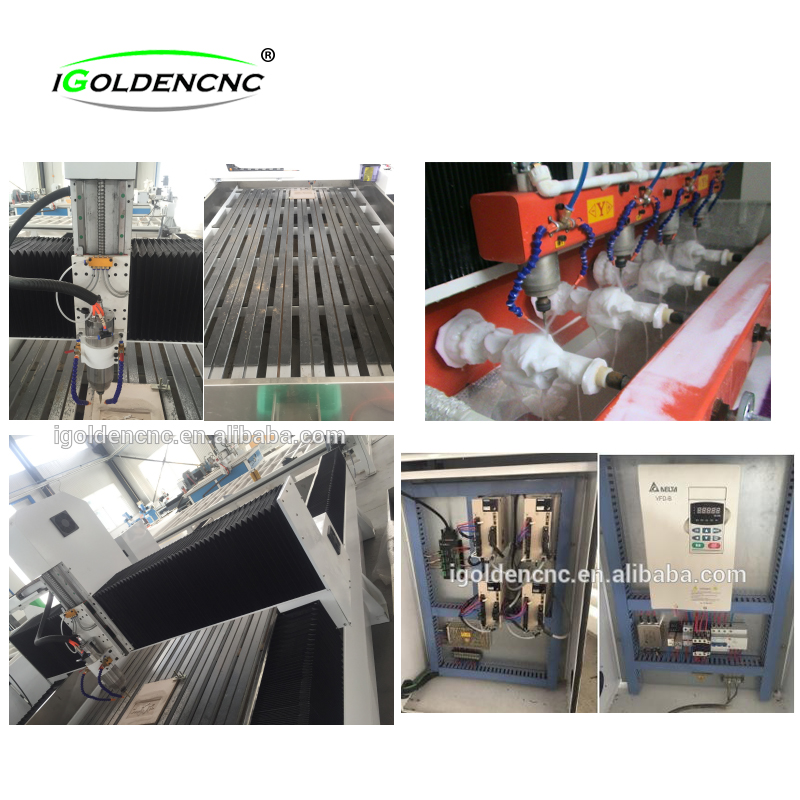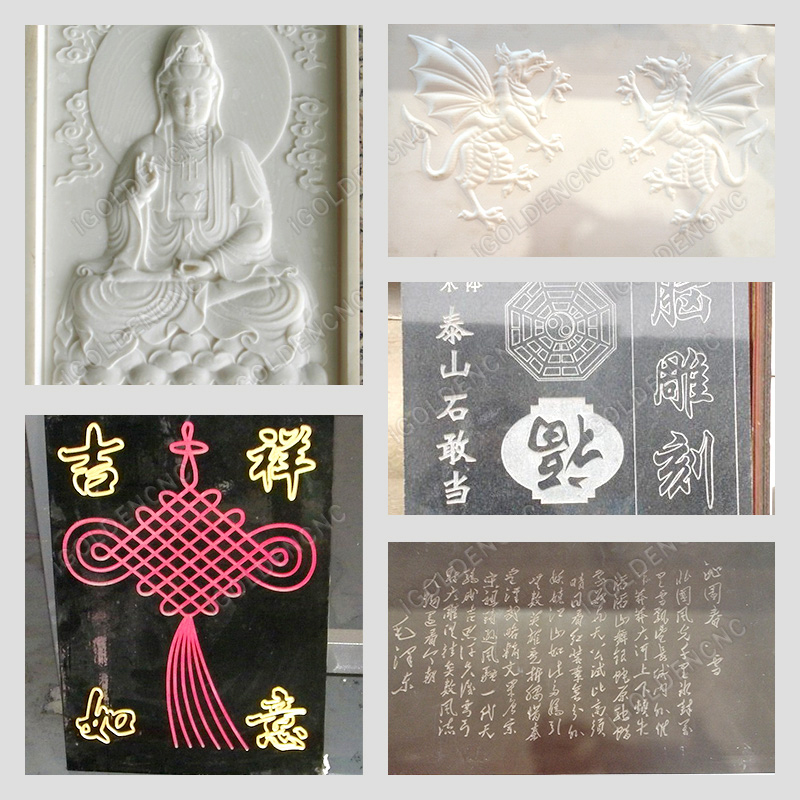 Combined with the mass production capacity of the multi-head stone engraving machine, this model is particularly suitable for users who use engineering single processing, mass production of "single" categories, professional stone engraving processing, and stable orders.
Using high-power brushless frequency conversion water-cooled motor, high precision, long life, stable operation, water-cooled motor can run for a long time.
Second, the control method is connected to the computer, and the breakpoint memory method is adopted to ensure that it can be processed in an accident (cutting) or the next day. The unique method of multiple workpiece processing sets multiple working origins, and the workpiece can be prioritized The processing is more user-friendly, and it can also be programmed for engraving and cutting control, and the numerical control is better.
The Y-axis is driven by dual motors to ensure that the machine runs evenly and smoothly.
The stone carving machine body is made of integral cast iron, no welding, no screw splicing, more stable movement, double rows and four rows of sliders, long life and high precision.

High-power frequency conversion spindle, stepless speed change, low noise.

The double water-cooling circulation system of the machine tool can better protect the tools.

PC control system, double-head stone engraving machine, three-dimensional dynamic display tracking automatic tool setting, three-dimensional simulation display function.

Breakpoint and breakpoint continuous engraving function, the stone engraving machine is looking for agents from all over the world, it can save 10 breakpoints, and it is still feasible to work after power failure, effectively reducing the scrap rate.