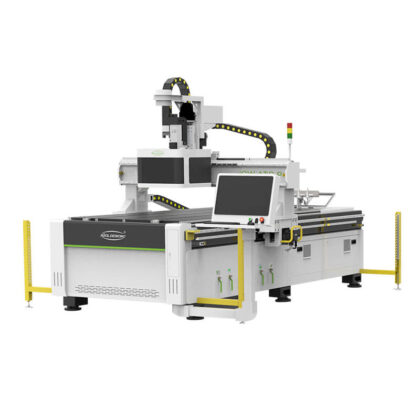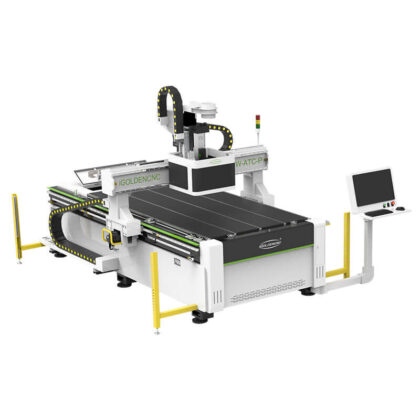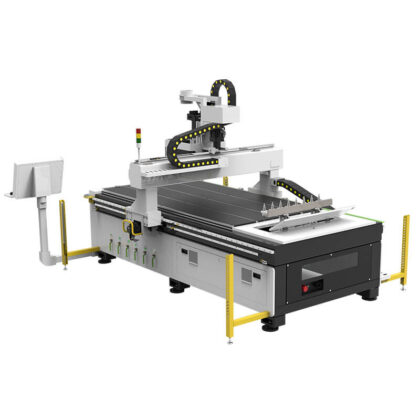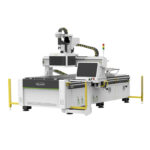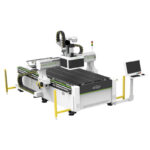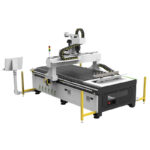 1325 Woodworking 4×8 CNC Router With ATC
Item No.: iGW-ATC
4 X 8 CNC router with ATC are the first choice for high-volume enterprises. Compared with the traditional manual tool change production method, this type of ATC CNC engraving machine has an independent tool magazine, which is different.
If you need more detailed information, please inform us as soon as possible.
Description
ATC is refer to Automatic Tool Changer. 4 X 8 CNC Router With ATC is a type of CNC machine with automatic tool changer spindle, the spindle usually carries tools magazine of 6 cutters or 8 cutters or 10 cutters or 12 cutters.

Tool changer magazine + 9KW air-cooled spindle

It can cut, engrave, drill, mill and groove
4 x 8 CNC Router With ATC Features:
1) The 1325 4 x 8 cnc router with atc with 8pcs linear type automatic tool changer system, meet customer's different working requirements. 10pcs, 12pcs or more magazines are optional
2) The Wood Router Auto Tool Changer Machine with vacuum table and powerful vacuum pump, allows you to hold the work-piece on the surface of the table automatically, increases working efficiency.
3) Low noise during spindle operation, fine working environment.
4) Equipped with High-quality accessories, allows the machine to work 24 hours a day continuously.
5) Easy to learn and operate, we will offer special educational video and other educational materials in English.
4 x 8 CNC Router With ATC Applications Materials
1. Woodworking: Wooden door and furniture, windows, tables and chairs, cabinets and panels, 3D wave plate, MDF, computer desk,
Musical instruments, etc
2. Advertising: Billboard, logo, sign, 3D characters cutting, acrylic cutting, LED/neon channel, literal- hole cut, lightbox mold, stamp, mould

Wooden Window Hollowing

Wooden Crafts Embossing

Wooden Door Processing

Plastic Carving

Wooden Furniture Processing

Cabinet Door Processing

Wooden Crafts Relief

Acrylic Cutting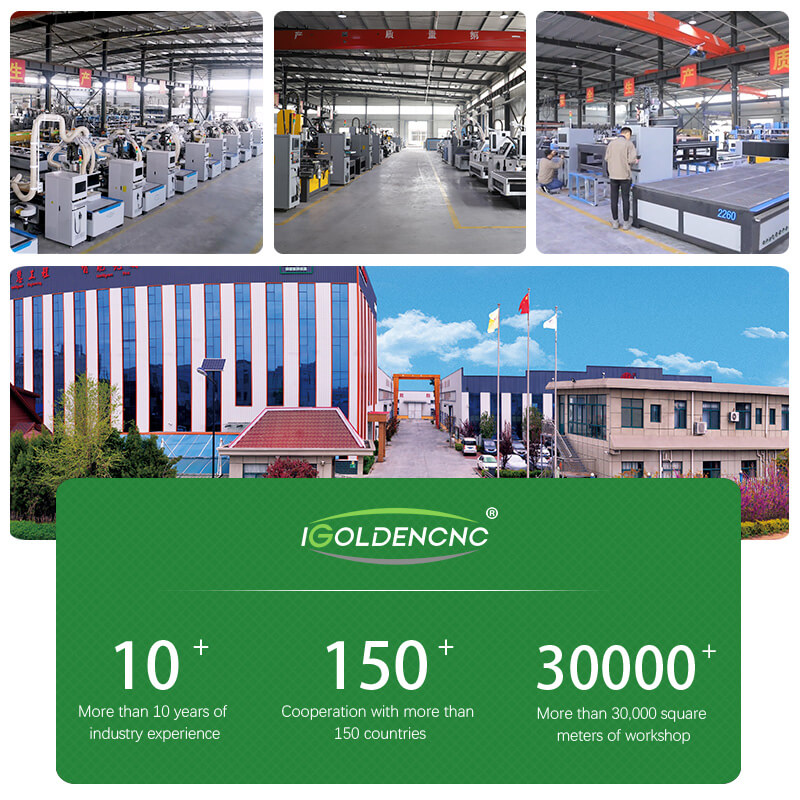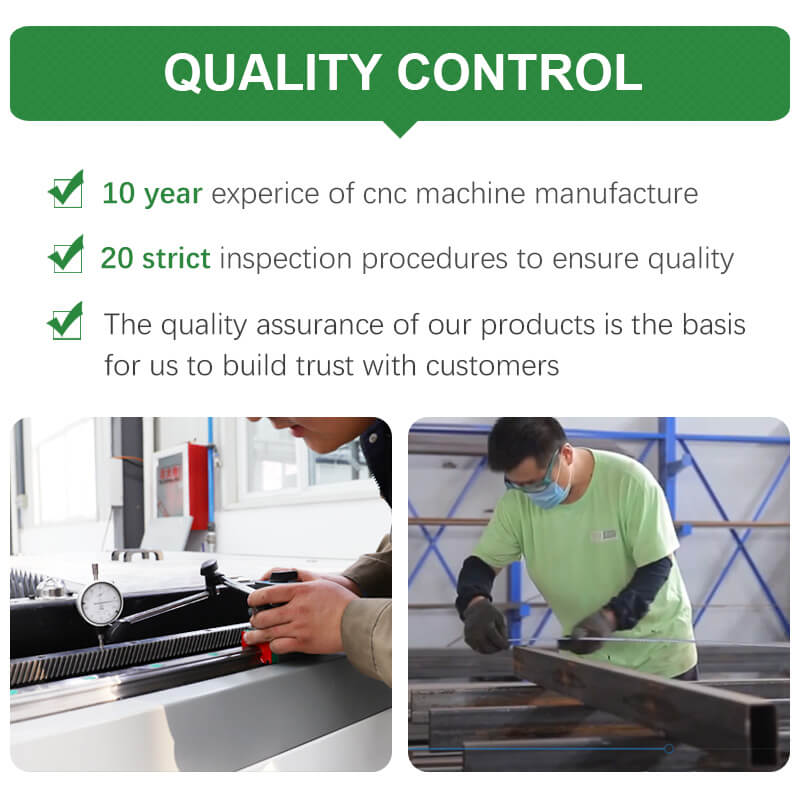 All machine parts adopt high configurations, higher working efficiency. It's change the tools by automatic, no need change by hand, save time and manpower.
Our this type ATC machine support many tools, each tool have different functions, can engrave, cut, polish, make different shapes and patterns on sheet.
There is a professional QUALITY CONTROL DEPARTMENT in our factory. So there is a serious control for each process, at the same time we have complied with the standards for welding processing, machining processing, assembly processing, manufacturing processing and packaging processing, etc.
Yes, we can add the oil misting system for you, it can used to cool the cutting bits and materials.
We will send the manual with machine together to you, we also will take full operate video to you to help you use machine well.
Related Products
Do you need a catalogue, price or machine working video? Please let us know your name and email, we will send you more information asap.