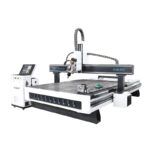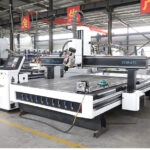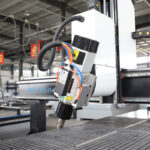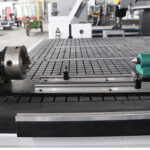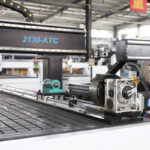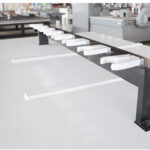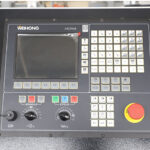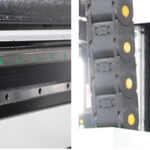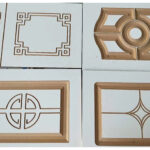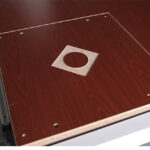 Rotary Spindle 4 Axis CNC Wood Engraving Machine with Auto Tool Change
Item No.: iGW-4AS
The best 4 axis CNC wood engraving machine, the spindle can swing 180 degree, 8 linear tool changers can be selected to meet the needs of different processing technologies, full-scale engraving without dead angles, and can complete curved surface processing, mainly used in wood mold industry, craft industry and gift industry.
Category: CNC Router >>CNC Wood Router>> 4 Axis CNC Router
Response time: Within 1 hour
Supply Ability: 200 sets/month
Price Range: $18350-$20350
Description
Who is it for?
The 4 axis ATC CNC machine with swing spindle, which can realize 180° full carving, perfect for manufacturer or factory of crafts and gifts, the affordable model designed by iGOLDENCNC, combined with a competitive set of configurations. Hot applications include:
>Furniture industry: wooden doors, cabinets, wardrobes, panel furniture, office furniture, tables, chairs, doors and windows;
>Crafts industry: audio, game cabinets, computer tables, musical instruments, wooden ornaments, etc.
What makes it unique?
Popular with curved carving manufacturer, equipment with tool-carrier, the iGW-4AS series 4 axis ATC CNC machine is suitable for the furniture woodworking industry and crafts industry.
>Spindle rotates 180 ° for easy implementation of advanced commands;
>With adsorption block, improve the engraving accuracy;
>Heavy industry quality, stable operation for 10 years;
>Easy to operate, quick obstacle removal, conducive to learning;
>Supported by industry leader iGOLDENCNC.
Applications of ATC CNC machine

Wooden Door Processing

Instruments Board Milling

Wood Mural Relief

3D Molding Carving

Acrylic Engraving Cutting

3D Studio Processing

3D Resin Carving

3D Wave Board Carving
| | |
| --- | --- |
| Max. Rapid Travel Rate | 50000mm/min |
| Max. Working Speed | 20000mm/min |
| Spindle Power | ATC 9KW HQD air cooling spindle |
| Spindle Speed | 24000rpm/min |
Working Voltage
380V/50Hz
Running Environment Temperature
About 25℃
Relative Humidity
<85%
Ps. Adjustment is available according to locally requirement
Features of ATC CNC machine
High-precision Transmission System
The positioning accuracy of the machine is 0.02mm, the maximum running speed is 50,000mm/min, and machine working life up to 10 years.
Options of ATC CNC machine
If you are here I assume you are thinking about buying a CNC router or some other CNC machine. Without a doubt these are amazing machines that can improve your business or project tremendously. This machine can be used for furniture engraving, room decorations, industrial equipment parts, music instrument, mold, art&craft, building models and advertisement industry.
The machine is specially for 4D industry machining. With spindle(A axis) can rotate +/- 90 degree, can make multi-kinds of surface which we can design with software, for example: arc-surface milling, bend surface machining for 4D jobs, like special shaped arts, bend doors or cabinets.
The machine can make multi-use cnc router center (furniture cnc router for side punching, door lock punching).
Spindle swing is more widely used, mainly for the processing of curved surfaces, handrails, molds and models. The ordinary four-axis engraving machine is mostly used for circular 3D processing.
Do you need a catalogue, price or machine working video?
Please let us know your name and email, we will send you more information asap.