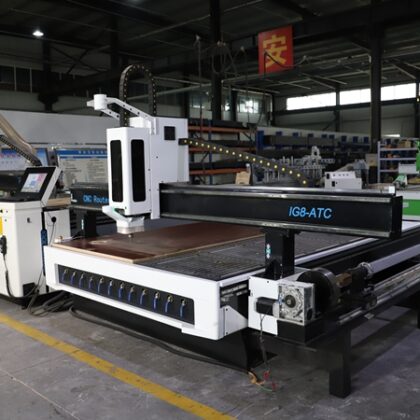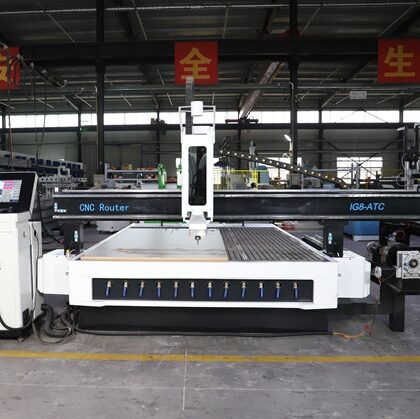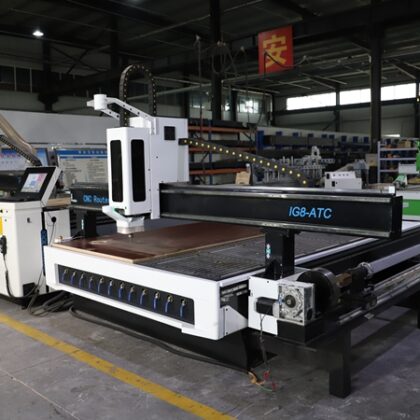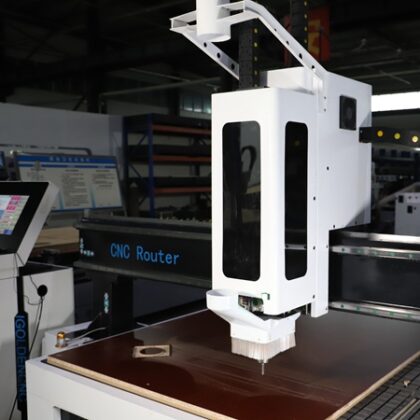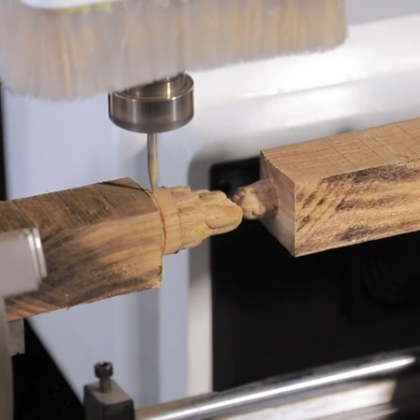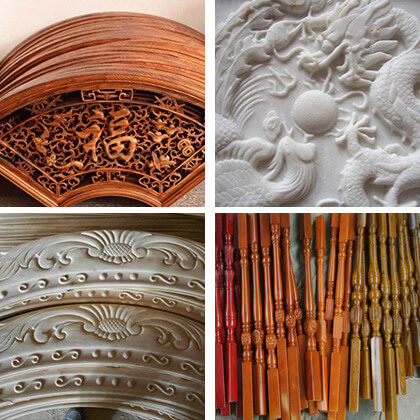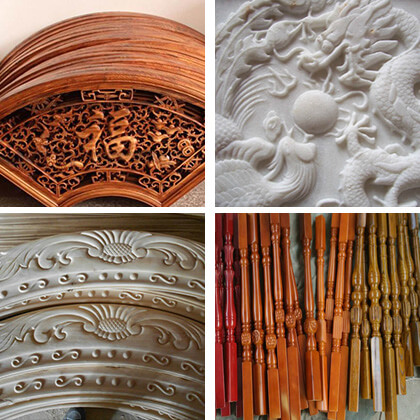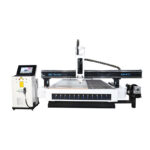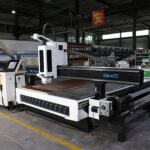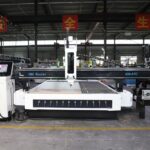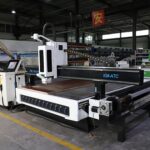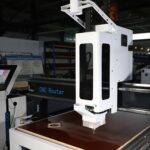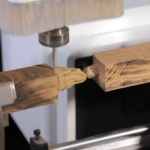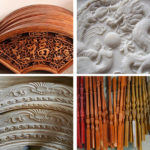 Multi Use 4 Axis Woodworking CNC Router with Rotary Axis
Item No: iGW-4AR
The 4 axis woodworking machine CNC router is equipped with a right rotation axis, multi-purpose and cost-effective, which has both flat plate carving and column engraving functions. It is mainly used for 3D engraving process, wave board processing, wooden door processing, solid wood furniture carving, solid wood art mural carving, etc.
Category: CNC Router >>CNC Wood Router>> 4 Axis CNC Router
Response time: Within 1 hour
Supply Ability: 300 sets/month
Price Range: $5855-$6355
Description
Who is it for?
The entry-level 4 axis woodworking machine with 4th right rotary axis, perfect for carving both on flat and cylinder, the low-cost model designed by iGOLDENCNC, combined with a competitive set of configurations. Hot applications include:
>Woodworking industry: 3D engraving process, wave board processing, wooden door production, MDF, solid wood furniture carving, solid wood art mural carving, top paint door carving, dragon pillar carving, round wood carving, etc;
>Advertising industry: sign making, cutting pvc, crystal and acrylic, led / rainbow light trough, hole-shaped literal cutting, plastic light box mold making;
>Crafts industry: suitable for a variety of flower carving, milling, plane carving, cutting, 3d floating carving and other crafts processing.
What makes it unique?
Popular with the manufacturer with carving requirement both 2D and 3D, which can do flat engraving and cylinder engraving, the iGW-4AR series 4 axis woodworking machine is suitable for the woodworking industry, advertising industry and crafts industry.
1- Multi-purpose machine, fast cost recovery;
2- Wide scope of application, eliminating separate processing costs;
3- Heavy industry quality, stable operation for 10 years;
4- Easy to operate, quick obstacle removal, conducive to learning;
5- Supported by industry leader iGOLDENCNC.
Application of 4 axis woodworking machine

Cabinet Door Processing

Composite Door Processing

Wooden Screen Hollowing

Pencil Vase Carving

Mural Relief Carving

Wooden Plate Carving

Stair Handrail Processing

Wood 3D Carving
| | |
| --- | --- |
| Max. Rapid Travel Rate | 50000mm/min |
| Max. Working Speed | 20000mm/min |
| Spindle Power | 6.0kw air cooling |
| Spindle Speed | 24000rpm/min |
Working Voltage
380V/50Hz
Running Environment Temperature
About 25℃
Relative Humidity
<85%
Ps. Adjustment is available according to locally requirement
| | |
| --- | --- |
| Working Area (X,Y,Z) | 1300*2500*300mm |
| Chuck Diameter | 20mm-200/300/400/500/800mm |
| Rotary Axis Length | 2500mm |
| Packing Size | 3200*2400*1500mm |
| N.W./G.W. | 1500/1800kg |
Features of 4 axis woodworking machine
High-precision Transmission System
The positioning accuracy of the machine is 0.02mm, the maximum running speed is 50,000mm/min, and machine working life up to 10 years.
Options of 4 axis woodworking machine
Wood, mdf, stone, acrylic, glass, plastic, foam, aluminium, copper, and almost all kinds of non-steel materials.
Of course, only need to add a set of rotary device, you can engrave all kinds of cylinder materials.
Sure, this model suitable to your work, before that we need to know some information such as effective processing area, materials diameter etc.
Every size is possible, the size and diameter is optional.we can product any size according your request.
The working efficiency of the engraving machine is closely related to the complexity of the pattern, the processing depth, and the difficulty of material processing. So time is not easy to estimate.
Do you need a catalogue, price or machine working video?
Please let us know your name and email, we will send you more information asap.