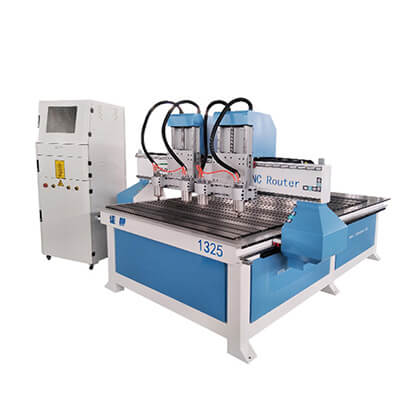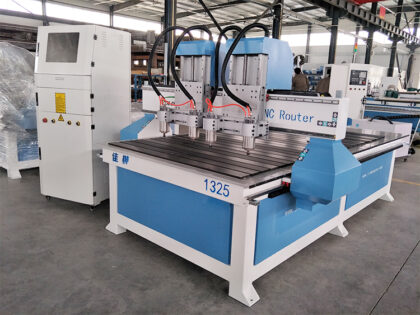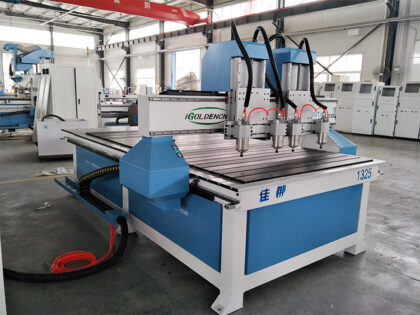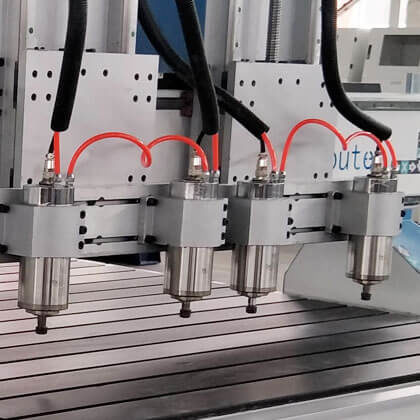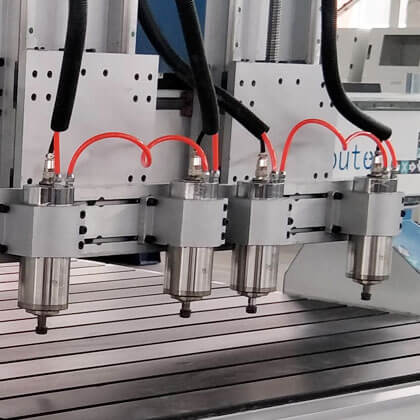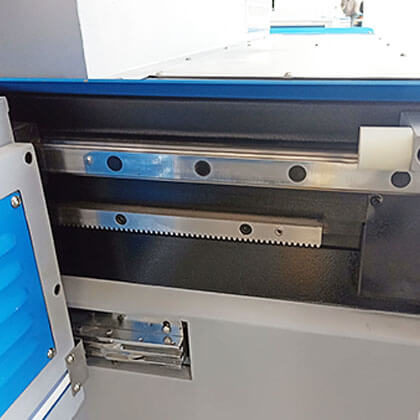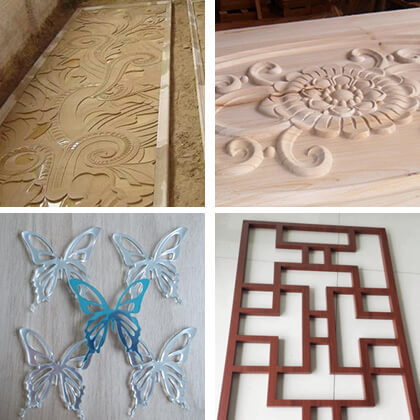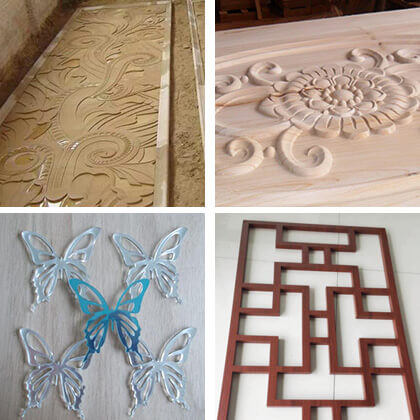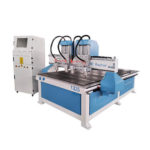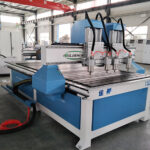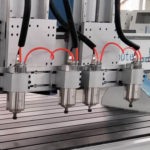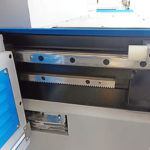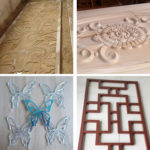 2 Heads 3D Carving Machine CNC Router for Sale
Item No:: iGW-3AM24
Multi spindles CNC router machine is specially designed for customers who need mass production. It is equipped with two heads, each head is equipped with two spindles, which run synchronously, and can perform cutting, hollowing, and carving. It is mainly used in the furniture industry, decoration industry, musical instrument industry, mould industry, the craft industry, building model industry, advertising industry, etc.
Category: CNC Router>>CNC Wood Router>>3 Axis CNC Router
Response time: Within 1 hour
Supply Ability: 300 sets/month
Price Range: $8500-$9500
Description
Who is it for?
The 3D carving machine with 2 headpieces, processing on multiple materials at once, perfect for bulk woodworking, the CNC router for sale designed by iGOLDENCNC, and it can be equipped with rotary device for 3D carving, combined with a competitive set of configurations. Hot applications include:
>Woodworking industry: 3D wave boards, solid wood doors, cabinet doors, paint-free doors, craft wooden doors, screens, craft fans, computer desks,  game panels and cabinets, panel furniture products and so on.
>Advertising industry: advertising signage, logo production, acrylic cutting, plastic film making, and batch production of advertising decoration products of various materials.
>Other industries: Various large reliefs can be carved, which is widely used in batch processing in the craft gift industry.
What makes it unique?
Popular with the manufacturer with processing requirement of bulk and small size, which can save labour and time, the iGW-3AM24 CNC router for sale series is suitable for bulk woodworking processing.
>Flexible use, fast cost recovery;
>Wide range of applicable materials and industries;
>Heavy industry quality, stable operation for 10 years;
>Easy to operate, quick obstacle removal, conducive to learning;
>Supported by industry leader iGOLDENCNC.
Applications of 3 axis CNC router for sale

Wooden Door Hollow

Wooden Crafts Relief

Wooden Door Relief

Wooden Furniture Processing

Aluminum Plate Hollow

Metal Mold Processing

Acrylic Cutting

Acrylic Carving
| | |
| --- | --- |
| Max. Rapid Travel Rate | 50000mm/min |
| Max. Working Speed | 20000mm/min |
| Spindle Power | 3.2kw water cooling*4 |
| Spindle Speed | 24000rpm/min |
Working Voltage
380V/50Hz
Running Environment Temperature
About 25℃
Relative Humidity
<85%
Ps. Adjustment is available according to locally requirement
| | |
| --- | --- |
| Working Area (X,Y,Z) | 2000*2500*200mm |
| Packing Size | 3700*2500*1900mm |
| N.W./G.W. | 3000/3200kg |
Features of 3 axis CNC router for sale
High-precision Transmission System
The positioning accuracy of the machine is 0.02mm, the maximum running speed is 50,000mm/min, and machine working life up to 10 years.
Options of CNC router for sale
For the machine, our standard working size 1300*1300mm, 1300*2500mm, 1500*3000mm. We also can custom it according to your need.
Mdf, wood sheet, acrylic, etc. Suitable for three-dimensional wave board processing, cabinet doors, solid wood doors, screens. It is more used for mass production of small items, such as window patterns,emboss.
Supports various CAD / CAM design and production software such as type3 / Actcam / Castmate / Wentai.
It reduces the load bearing force of the engraving head and makes the Z axis more stable.
It also works on symmetrical boards.
We give two years warranty, if the parts are not damaged by human during the warranty period, we can send you a new one. Usually, we choose high-quality accessories with long life. For some consumable parts, customers will buy some as extra spare parts.
Do you need a catalogue, price or machine working video? Please let us know your name and email, we will send you more information asap.