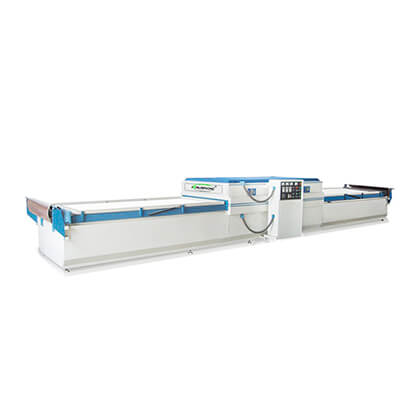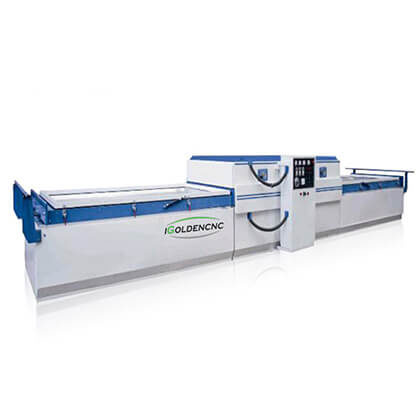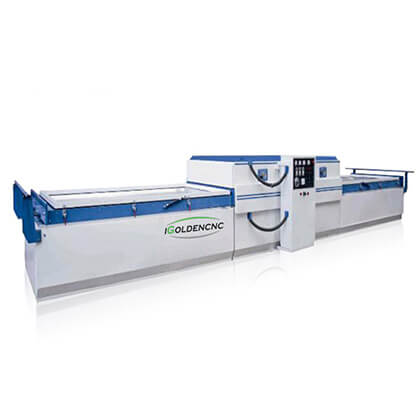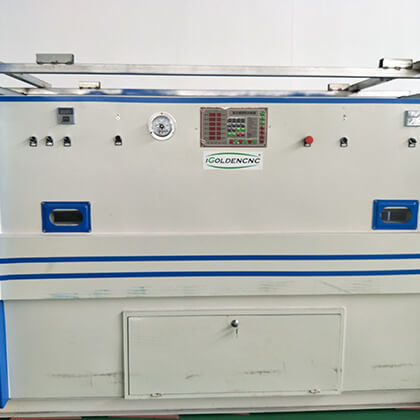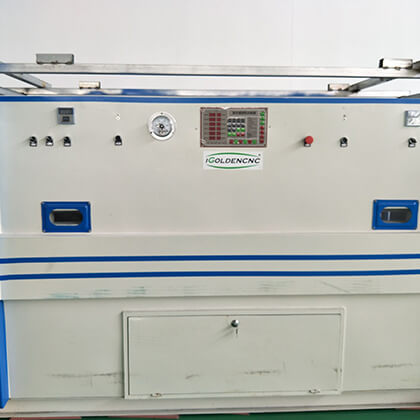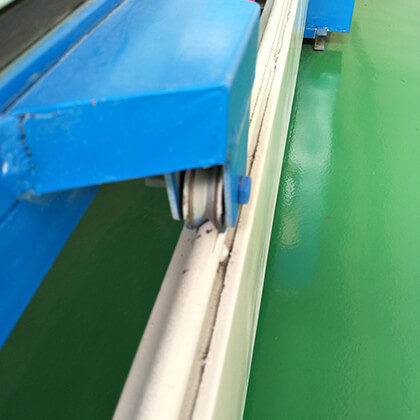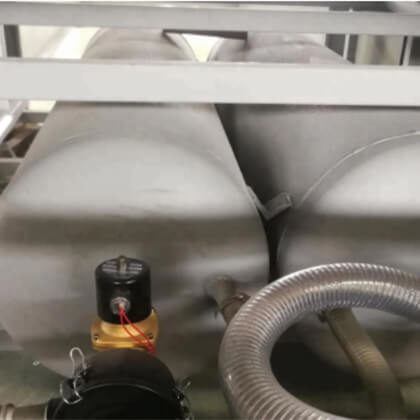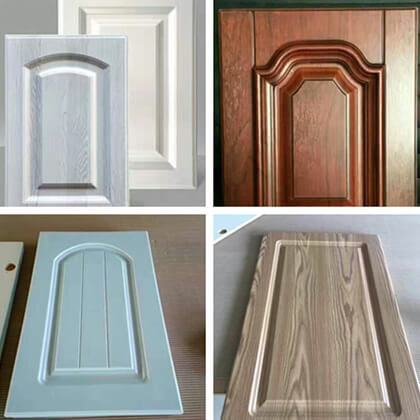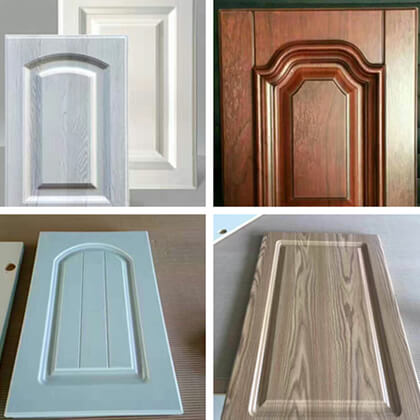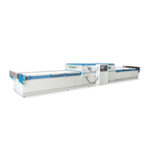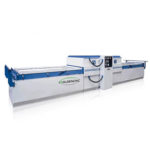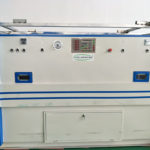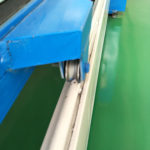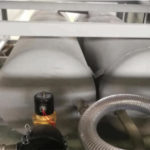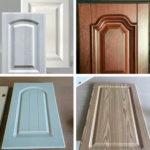 CNC Automatic Bottom-heating Vacuum Laminating Machine for Wooden Door
Item No.: iGC-L
The automatic vacuum laminating machine also called vacuum blister machine, is an efficient special machine for attaching PVC, transfer film and solid wood skin. It can realize fast lamination on special-shaped workpieces with complex lines, planes, uneven surfaces, curved surfaces, and complex structural shapes.
Category: Furniture Making Machine>>Door Maker
Response time: Within 1 hour
Supply Ability: 200 sets/month
Price Range: $4700-$7100
Description
Who is it for?
Affordable vacuum laminating machine designed by iGOLDENCNC, which effectively solves the problem of the accuracy and speed control of laminating.
It is suitable for various PVC films, which are applied to furniture, cabinets, speakers, craft doors, security doors, molded doors, panel door covers, decorative wall skirting boards, solid wood doors, polymer polymer doors, straw doors, paint-free door crafts decorative wall boards and other board furniture, and can be used for thermal transfer films and single sheets after adding silicone boards. Veneer veneer work.
What makes it unique?
The iGC-V series is very popular among wooden door manufacturers and panel furniture manufacturers. The product after lamination is firmly bonded without air bubbles.
>Constant temperature heating system, uniform heating, saving energy;
>Intelligent setting, automatic processing;
>Workpiece success rate is above 95%;
>Easy to operate, quick obstacle removal, conducive to learning;
>Supported by industry leader iGOLDENCNC.
Applications of Vacuum Laminating Machine

Cabinet Door Laminating

Clapboard Laminating

Embossed Door Laminating

Closet Laminating Processing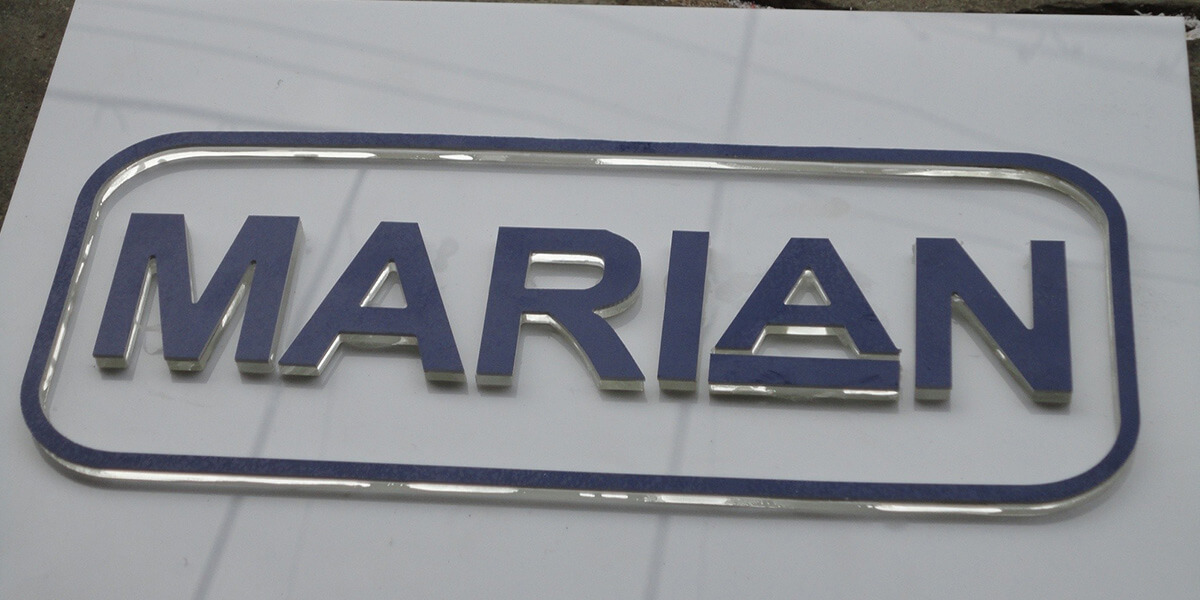 Plastic Laminating

Hollow Board Laminating

Wood Instrument Laminating

Board Furniture Laminating
Dimensions
9470*6170*1400/1500mm
Inside Diameter of Worktable

2500*1110/1250mm

(PVC Film Width is 1250/1400mm)

Rated Working Pressure
Negative Pressure≥-0.095MPa
Max. Processing Height
60mm(Including Pad)
Voltage
380V/50Hz
Total Power
25kw
Actual Consumption
12kw
Machine Weight
2500/2800kg
There are two common PVC widths;
One is relatively thin, with a thickness of 12-18 wires and a width of 1.25 meters, which is mainly used for sliding doors;
The other is thicker, with a thickness between 30-50 wires and a width of 1.40 meters.It is mainly used for cabinet doors.
The length and depth of the work plate can also be specially customized according to customer requirements.
Features of Vacuum Laminating Machine
Options of Vacuum Laminating Machine
There are three types of laminating pressing cnc machines, which are fully automatic with standard double stations, fully automatic with large negative pressure, and a high-end machine with positive and negative pressure.
According to the current market, full-automatic double-position standard equipment has more choices.
The area of the double-position of the pressing machine should be 10 meters long areas.
In addition, the working space should be fully prepared for 3 meters.
If you are using for cabinet door and the interior doors, they are processed pots of 1 meter 2 and 1 meter 4, can be more targeted to save the films.
If you are processing the movable cnc products, and it is smaller than 30s PVC film, the standard one is the best choice for you. If you are processing interior doors and cabinets doors with more thick PVC films, please use the Large negative pressure series equipment.
This machine is one of cabinet door production line, simple operation, low failure rate equipment. The principle of this device is the principle of high temperature and high pressure, you just need to operate and maintenance it well, the failure rate of this equipment is zero, please ensure using it.
The laminating machine can apply various PVC films on furniture, cabinets, speakers, paint-free doors and other materials for three-dimensional filming. It can be used for hot-printing film and single-sided solid wood veneer film after adding a silicone plate.
Do you need a catalogue, price or machine working video? Please let us know your name and email, we will send you more information asap.