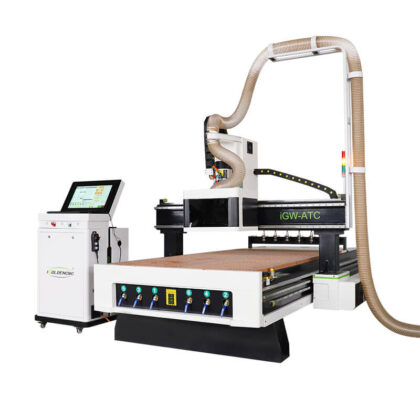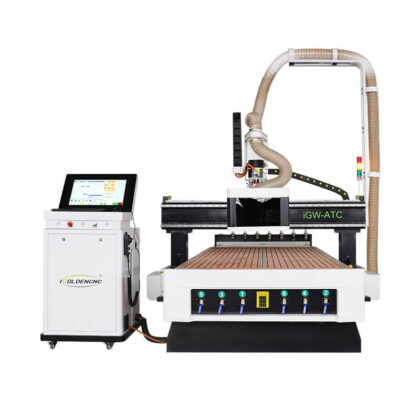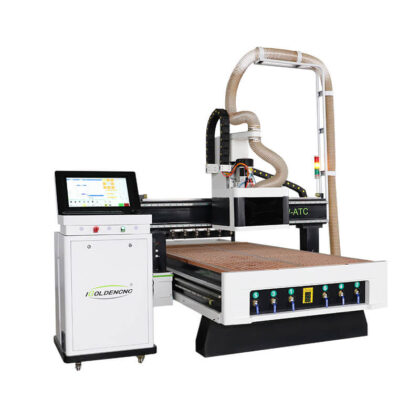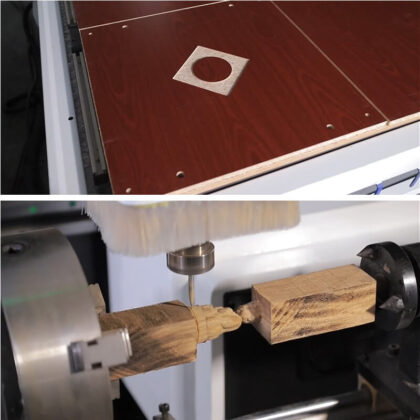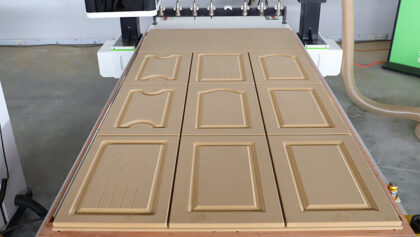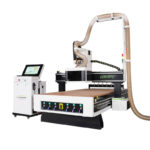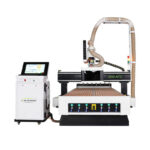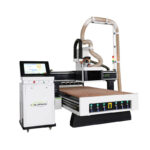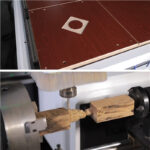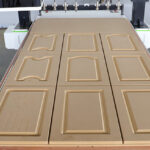 High Quality ATC CNC Router Wood For Making Wood Furniture
Item No.:iGW-ATC
High quality ATC CNC router wood is suitable for the processing of various complex products or a variety of processing. It can be equipped with 6, 8, 10, 12 tools according to the different production process requirements of customers. There are two tool change modes for inline tool change and disc tool change. Widely used, including engraving, milling, chamfering, side milling, drilling, cutting, grooving, etc.
If you need more detailed information, please inform us as soon as possible.
Description
The most popular, industrial 3 axis ATC CNC router, perfect for professional CNC users, the Z series offers the robust construction that iGOLDENCNC products are known for, combined with a competitive set of configurations.
1325 atc cnc router 1530 2030 2130 3d wood cutting machine woodworking machinery with linear or carousel tool changer.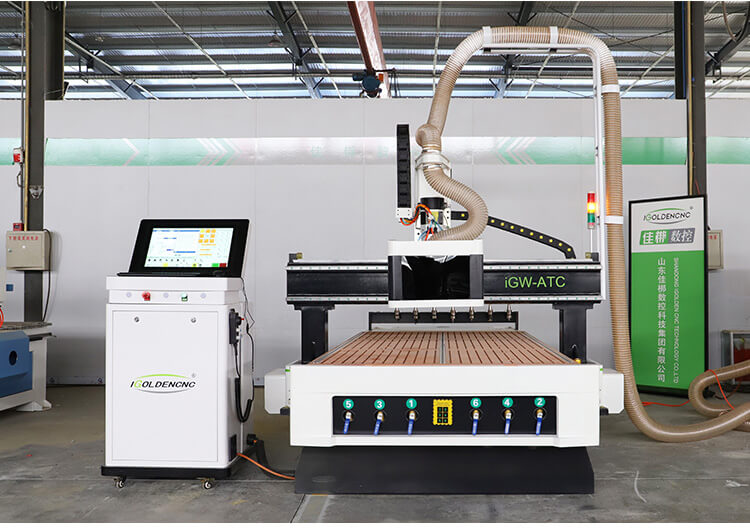 High Quality ATC CNC Router Wood Details

Tool changer magazine + 9KW air-cooled spindle

Rotary device + Swing head
High Quality ATC CNC Router Wood Feartures
A.The machine used for panel furniture and board cabinet processing ,widely used in cutting ,drilling ,sloting ,milling etc .
B. Heavy stell structure body to keep machine strong for heavy cutting working .
C.Automatic oil lubrication system to keep machine long time working and using life .
D.Machine have self-protect design ,Only cycline closer the machine can working .
E. Well compatibility: CAD/CAM designing software, such as type3/ucancam/artcam, etc.
F. This machine has the function of re-carving after break point or power failure and it can estimate the processing time.
G: Manual/automatic oil-injection system allows the machine maintenance mush easier.
The performance of the cheap woodworking cnc router itself is important, but the choice of woodworking cnc router machine tools also affects the processing effect and processing efficiency. You get what you pay for, no matter what kind of things we buy, this sentence makes a lot of sense. A good woodworking cnc router machine has high machine configuration and good quality accessories, and the price is definitely high.
High Quality ATC Wood CNC Router Applications
1. Woodworking Industry: Stereo wave board processing, wooden door, cabinet making and other furniture production.
2. Advertising Industry: Label making, PVC plate, PCB board (drilling and engraving), double color boards, logo production,
acrylic cutting, plastic suction for making advertising dedication, word cutting, sign making, crystal word, LED display screen, doorplate, nameplate, etc.
3. Artwork industry: solid wood, MDF, artificial stone, bamboo, marble, organic board, double-color board etc.
4. Mold Industry: Wood mold, foam mold and metal mold, etc.
5. Musical instrument industry: Instrument 3D surface carving, shape cutting
6. Woodcrafts.
7. Exhibition industry: Showcase.

Wooden Window Hollowing

Wooden Crafts Embossing

Wooden Door Processing

Plastic Carving

Wooden Furniture Processing

Cabinet Door Processing

Wooden Crafts Relief

Acrylic Cutting
iGOLDENCNC, Your best choice
Becoming a customer of iGOLDENCNC, we will cooperate with you on the basis of complete trust and comfort. You will find that we are a reputable supplier and worth your trust. We understand that every customer is valuable, and we will cherish every opportunity to cooperate!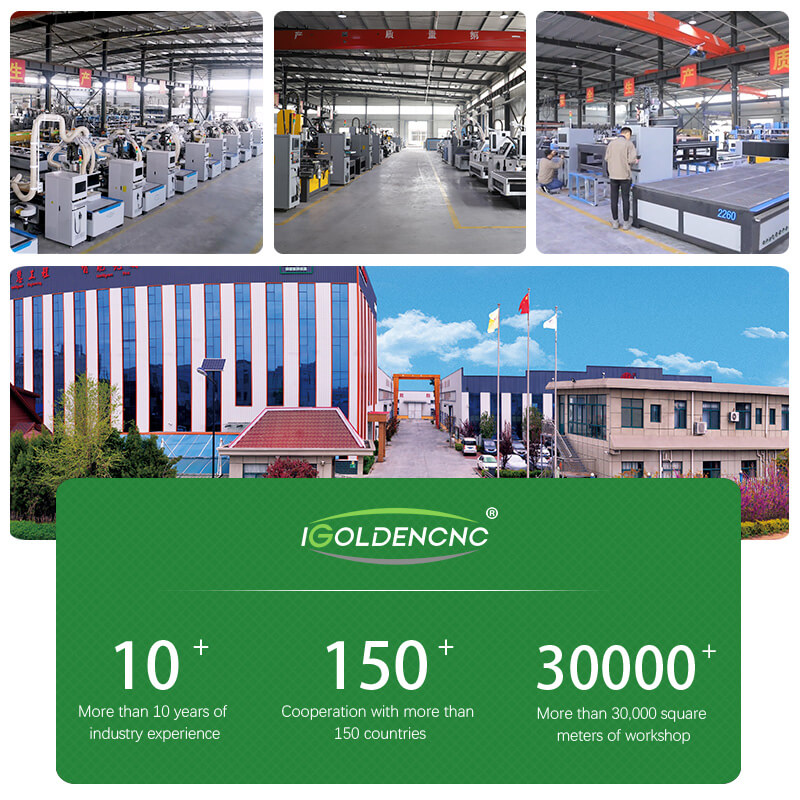 Strict Quality Control System
Advanced testing equipment are used, such as: dynamic balance tester, CNC high precision machining machine, 3D measuring machine; iGOLDENCNC has established a complete and strict quality control system, including 48-hour running test and 72-hour aging test, to ensure the excellent quality of our machines.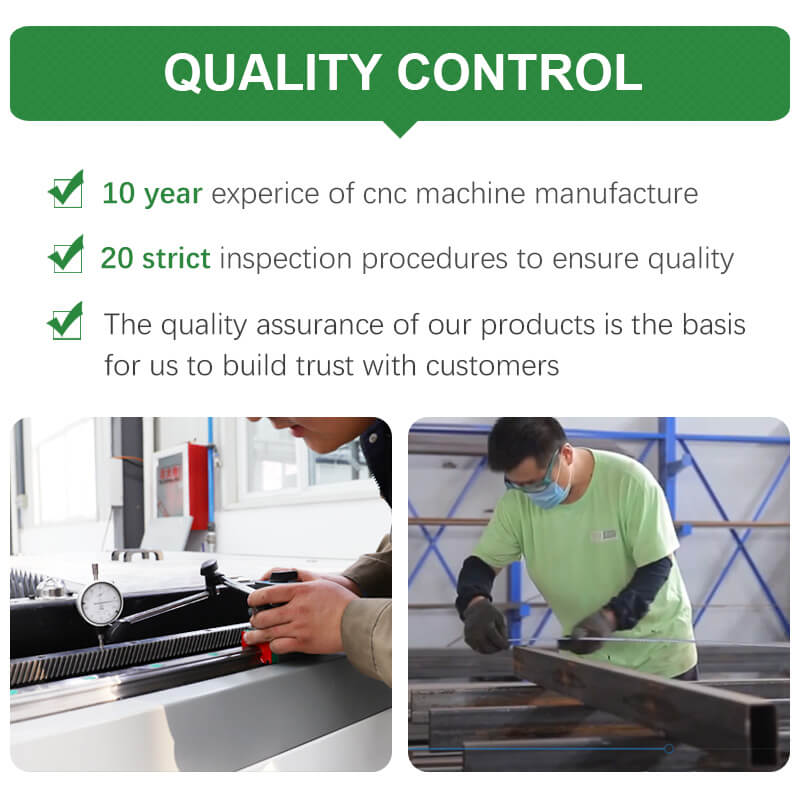 All machine parts adopt high configurations, higher working efficiency. It's change the tools by automatic, no need change by hand, save time and manpower.
Our this type ATC machine support many tools, each tool have different functions, can engrave, cut, polish, make different shapes and patterns on sheet.
There is a professional QUALITY CONTROL DEPARTMENT in our factory. So there is a serious control for each process, at the same time we have complied with the standards for welding processing, machining processing, assembly processing, manufacturing processing and packaging processing, etc.
Yes, we can add the oil misting system for you, it can used to cool the cutting bits and materials.
We will send the manual with machine together to you, we also will take full operate video to you to help you use machine well.
Related Products
Do you need a catalogue, price or machine working video? Please let us know your name and email, we will send you more information asap.