Stone CNC Machine Center use for Edge Profiling
Thorpe
Stone CNC Machine Center, also known as kitchen cabinet stone machining center, countertop machining center, quartz stone countertop machining center, marble cutting machine. It is designed to emboss, cut, polish, drill, and engrave on other materials. Now, the affordable CNC stone machining machine is sold at the best price.
Stone CNC machine centers are commonly used in the stone industry for tasks such as creating intricate designs, engraving patterns, sculpting three-dimensional shapes, and producing countertops, tombstones, architectural elements, and decorative pieces. The CNC technology enables precise replication, faster production, and reduced labor compared to traditional stone-cutting methods.In addition to cutting and shaping, stone CNC machine centers can also be used for engraving and polishing stone surfaces, making them a versatile and efficient tool for stone fabrication and design.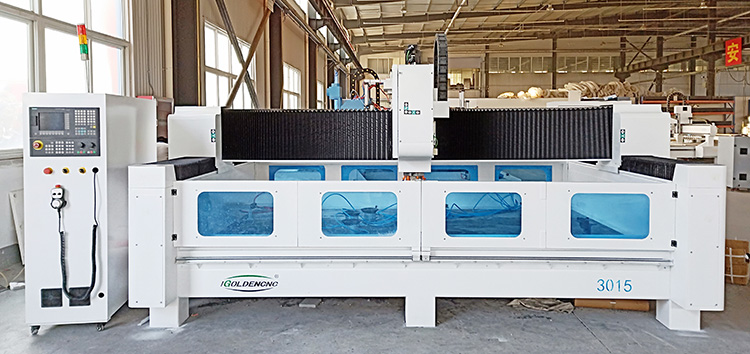 Stone CNC machine is a machine tool with computer number controlled for stone machining. A stone CNC machine is also known as CNC stone carving machine, CNC stone engraving machine, CNC stone cutting machine, stone CNC router or CNC stone router. Stone CNC machines have functions of carving, engraving, cutting and polishing for marble, granite, artificial stone, tombstone, ceramic tiles.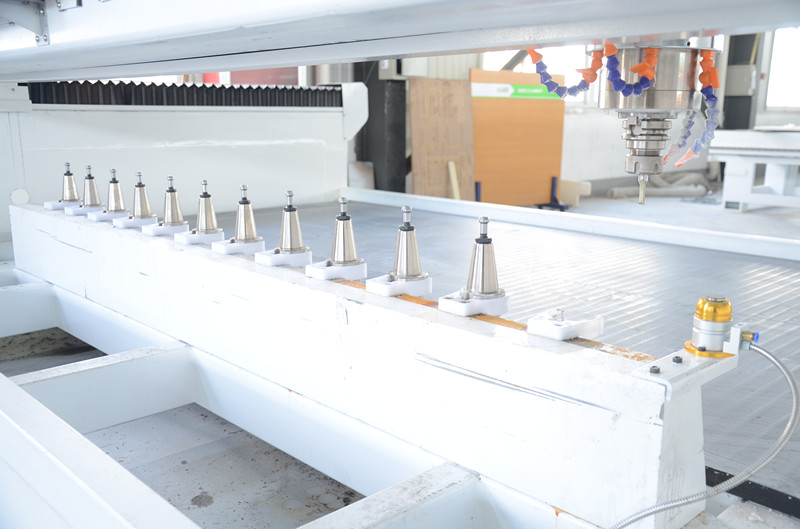 Feature of the kitchen Stone Machine Center
1.This marble cutting machine X/Y axis with dust colletor,keep machine cleanly,prolong useful-life.
2.Professional water jet and water tank, be used for cooling cut tool in working.
3.Reasonable wheel,be used for carry the carved marble,more convenience.
Special 3axis dust-proof system,protect guides and higher efficiency.
With practical and easily-learned software,can conveniently check the moving path of tool,and adjust the processing  depth of Z axis and the speed of motor.
Applications of the Stone CNC kitchen Machine
Stone Industry: stone, ink-stone cutting, tomb stone, jade and marble products. Kitchenware Industry: man-made marble cabinet table surface. Artwork Decoration Industry: wood crafts, gift box, jewelry box and other exquisite art crafts. Woodworking Industry: chair, door, window, bed, cabinet, kitchenware, redwood classical and antique furniture, exquisite european furniture, sculpture. Mold Industry: copper, aluminum, building models, shoes, badge, embossed mould, biscuit, candy, chocolate mould, artificial marble, plastic, PVC, wood, foam. Advertising Industry: billboard, signage, badges, logo, company plate, signs, emblem, badge, display panels, fair signs, building numbers, decoration, 3D character.
Stoneworks: 3D/2D stone carving, Embossment, Line engraving Cutting, Edge inversing, Drilling on Natural stones, Granites, Artifical stones, Tombstones, Milestones, Ceramic, etc.
Die industry: Copper sculpture,aluminum engrave,metal molds,plastic sheeting,PVC ,etc
Heavy Cut Machine for  Pyramid Type Stone
It is widely used in the gemstones production.