Wholesale High Quality UV Laser Marking Machine for Plastic
Thorpe
The laser marking machine is specially designed for fine marking, fine cutting and engraving, and micro-processing of special materials. It has a high cost. It is especially suitable for marking, micro-holes, glass materials, and high-speed division of glass materials and silicon wafers carry out complex graphics cutting, etc.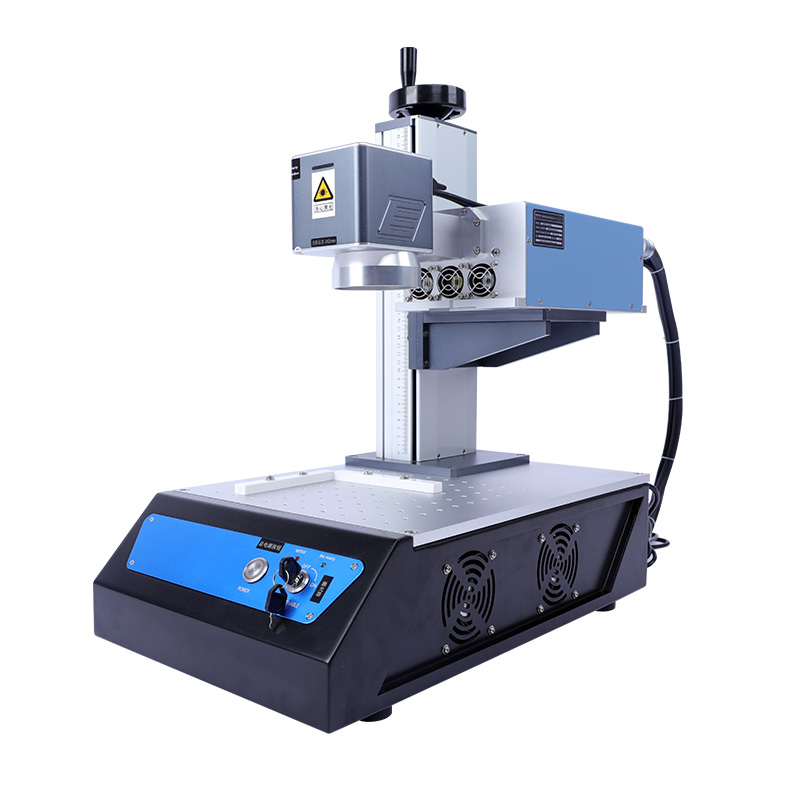 The main advantage of the UV laser technology is the multifunctionality and capacity of engraving over different materials, including non-metal materials. This technology is also able to use the automatization system like rotary engraving, linear guide engraving, conveyor engraving system and Camera Capture System.
Therefore it can be mainly applied for hyperfine marking and engraving, especially suitable for marking on packing materials ,medicines, Mobile phones ,keyboard , Chargers etc.
The UV laser is designed to be a practical solution for marking plastics and glass — the UV laser machine it can engrave a vast number of materials, from metals to paper. Check the list of materials that this machines can engrave and mark.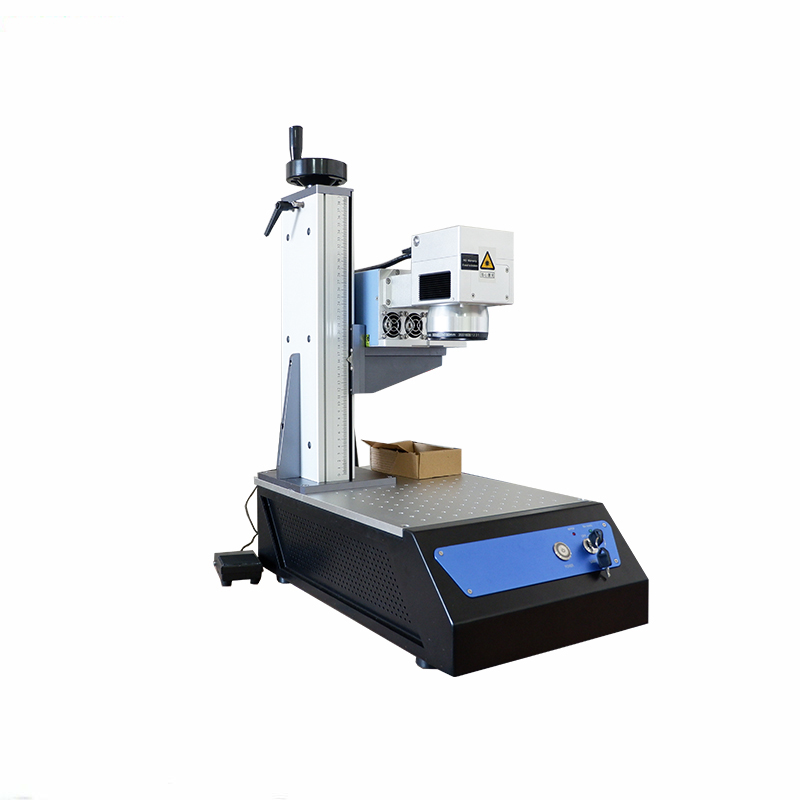 Safety and integrity for sensitive and critical materials
Hygiene and sterility for UV laser marked medical plastics
Filigree and high-contrast markings with 355 nm and small beam diameter
Solvent and additive-free marking of plastics
Low-maintenance due to an efficient air-cooled design and long-lasting optical components
360° Arc Compensation Software enables consistent high-quality marks on rotational devices, virtually eliminating distortion
Application of the Laser Marker
Laser technology has been in use for marking materials for quite some time and one can say the market is mature to an extent. This assessment is based upon the fact that many versatile solutions are available to cater to industrial needs.
For instance, handheld laser markers are available for marking extremely heavy or large objects. Similarly, solutions that can integrate with a conveyor setup exist to facilitate production lines.
Within the laser, segment exists several technologies and are in use according to the benefits they offer. These benefits can range from the type of materials they can mark to the precision and sensitivity they offer. UV lasers are a sub-category of this domain.
The wavelength of UV laser light is around one-third (355 nm) of that of standard wavelength lasers (1064 nm). Moreover, the name "UV laser marker" comes from its wavelength being in the ultraviolet portion of the light spectrum.
Overall performance and stability, small size, low power consumption.Electro-optical conversion efficiency, long service life.Laser beam output is extremely small, light models, suitable for fine graphics and other demanding applications mark. Good beam quality, high-output laser stability, marking effect is easy to debug.High average power and high repetition rate, marking faster.