4 Axis Foam CNC Router Machine for EPS
Thorpe
Foam CNC router machine with 4 Axis for foam board cutting and foam relief carving, 4 axis swing head for 3D foam mold making, 4th axis for rotary milling and cutting styrofoam, EPS and XPS foams, now the 3 axis CNC foam router machine for sale at cost price.
Foam CNC router is a professional CNC foam milling machine to cut and mill styrofoam (foam). It is a light CNC machine tool compared with heavy CNC metal cutting and milling machine tools, the rigidity and precision requirements of styrofoam CNC router machines are slightly lower. The CNC foam router machine is produced according to the idea of metal cutting and milling machine tools. The important processing parts of the milling machine are subjected to annealing and other heat treatment processes. After the processing is completed, three-coordinate measurement is performed to ensure the accuracy of the parts.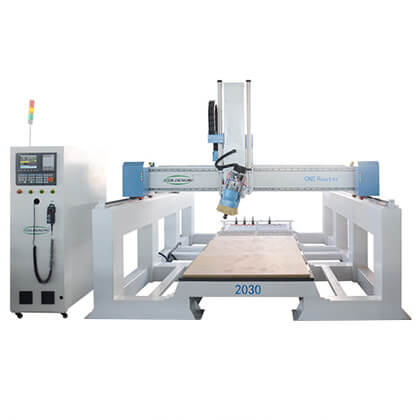 Styrofoam is a material formed by high temperature foaming of polystyrene (PS) and foaming agent, usually called "foam". When thermoforming, depending on the foaming ratio, it can be made into containers such as disposable tableware, fresh trays, instant noodle bowls, and hamburger boxes. It can also be used as a shock-proof packaging cushion, which is light in weight, strong, but not environmentally friendly, and is gradually turning to paper packaging.

The Z axis can be heighten to 1000mm, which widens the working region so as to fit the large three-dimensional curved surface processing.
Big steel square tube structure by seamless welding and hardening treatment, guarantee it to be strong, reliable and durable, with large bearing capacity and long service life.
The foam CNC router is equipped with self-lubricating blocks, four-row ball bearing and widened rail, so it can get equal force in all directions to guarantee mechanical precision and strength.
Many optional configuration and OEM service available.According to your requirement, different configurations of  CNC foam router will be offered.
High-precision ball screw and Taiwan Hiwin linear square rails, which move smoothly to ensure the machining precision.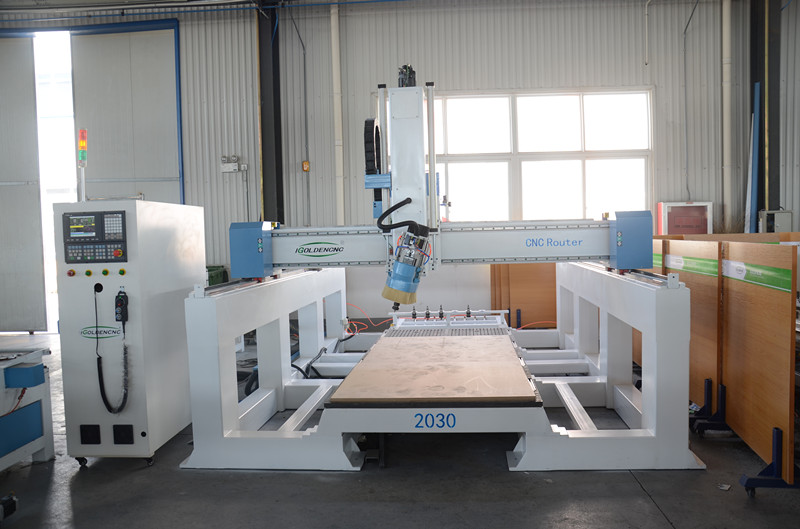 4 Axis  Foam CNC Router Machine for Styrofoam, EPS and XPS Foams Projects
4 Axis CNC Foam Router Machine for Styrofoam, EPS and XPS Foams
4 Axis Foam CNC Router Machine Details
All the CNC routers can be shipped worldwide by sea, by air or by international express logistics via DHL, FEDEX, UPS. You are welcome to get a free quotation by filling up the form with name, email, detailed address, product and requirements, we will shortly contact you with the full information including the most suitable delivery method (fast, secure, discreet) and freight.