Best in class complete range of machines for stone processing
Thorpe
CMS Stone Technology developes avant-garde solutions for the working of marble, natural stones, and composite stones. Under the brand name IGOLDEN, CMS Stone Technology was, in the 80's, the first manufacturer of a stone machining center, which is accredited to its founder Mr. Pietro Aceti. CMS Stone Technology has always been a reliable technological partner in designing unique solutions, for any need, in the world of building, architecture, interior and exterior decoration, and wherever the use of stone and marble products is required.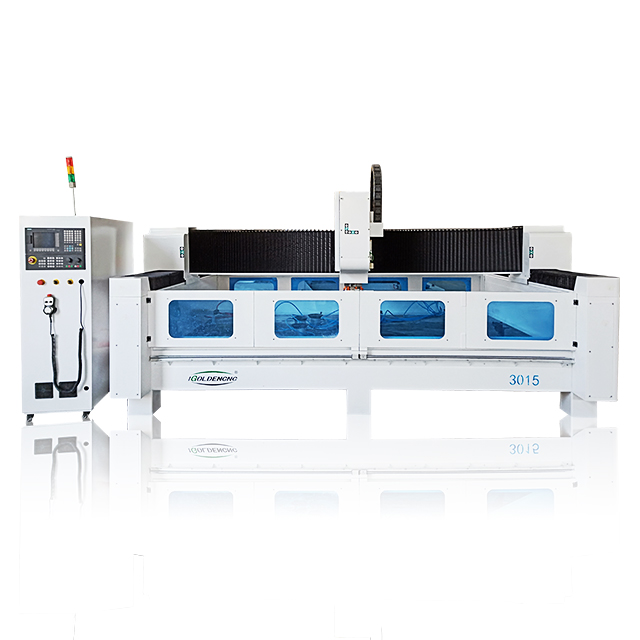 CNC stone machining center, also known as kitchen cabinet stone machining center, countertop machining center, quartz stone countertop machining center, marble countertop machining center. It is designed to emboss, cut, polish, drill, and engrave on other materials. Now, the affordable CNC stone machining machine is sold at the best price.
Convert a machining center into a Bridge Saw? You can with Cms Stone Technology!
How can I convert a machining center into a bridge saw when the need arises?
Cms Stone Technology has designed a removable table to meet this specific market demand.
The solution involves a wooden over table table with a rubber surface or mat that is positioned on the aluminum table, using exact conical tapers and transported using bridge crane or forklift.
The structure is hot galvanised to guarantee maximum protection against corrosion.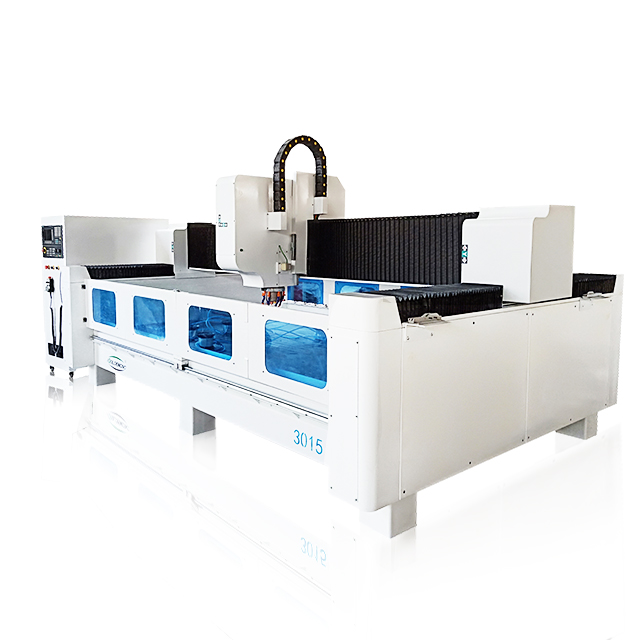 TOP BUYER BENEFITS
33% increase in productivity due to the incredible ease with which the overlaid table is installed and removed
Load capacity of up to 2,000 kg
Increased market competitiveness, with this function's capabilities of covering new market niches
The solution can be installed on all kinds of aluminum work tables, available in the Cms range.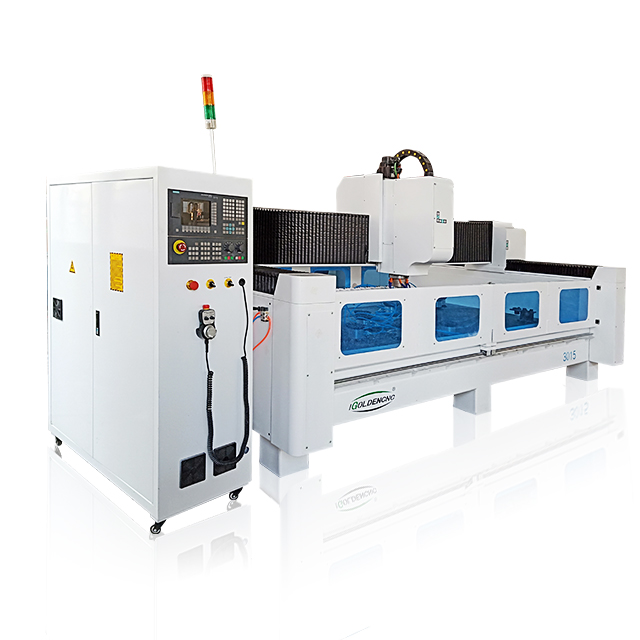 Features of CNC Stone Machining Center
5.5kw Water-cooling Spindle
Water cooling spindle, high-temperature resistant grease lubrication, the body is made of high-quality stainless steel, imported ceramic ball bearings, precision ground inner hole, high precision chuck and dynamic balance nut.
Dustproof and waterproof sealed, the body is smooth and not easy to rust, and the rotation accuracy is high.
The bearing has long life, high speed and low noise, stable operation, no chipping in machining, high spindle accuracy and maintenance-free.
Linear Tools Holder
Holds 12 cutters at a time.
From drilling, cutting to milling, forming, and polishing, the entire machining process is done in one go.
Improve processing efficiency, save time and cost, and realize highly automated production.