CNC Wood Sanding Machine for Sale at Cost Price
Thorpe
What is the CNC Wood Sanding Machine?
CNC Wood Sanding Machine is suitable for grinding and polishing all kinds of solid wood doors, European-style wooden doors, cabinet doors, plastic doors, shutters, furniture parts, carved flower panels, hollow grids, white blanks, primers and abrasive cloth strips of different thicknesses. The polishing effect can reach 80%, which greatly saves labour and improves efficiency.
2021 best CNC sanding machine is used for sanding and polishing veneer board, MDF, primer board, wood products, WPC, now the wood sanding machine for sale at cost price.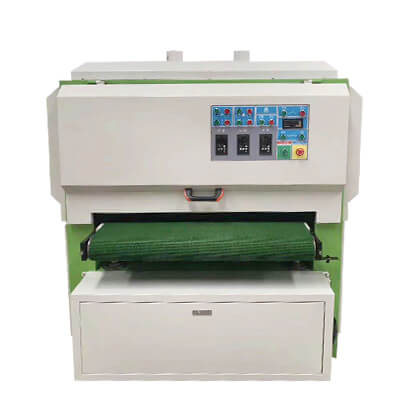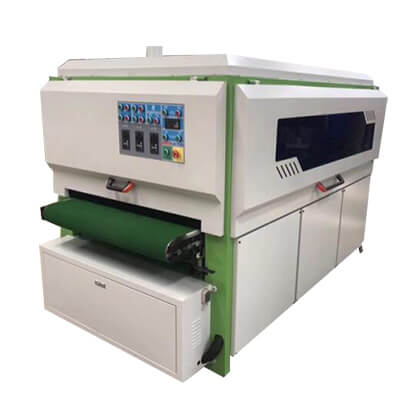 Features and Advantages
The machine structure design is reasonable, simple and beautiful, which adopts top brand laser cutting process, the workpiece first pickling rust, dry powder heating uniform coating.
The speed of feeding and thickness of the sanding machine can be sufficiently adjustable.
Reasonable design: independent operation of the cabinet, convenient usage and maintenance.
The CNC machine has thickness adjustment function, which can achieve rapid positioning of the thickness of plate, both accurate production, but also greatly improve production efficiency.
The sanding machine with high quality and stability is easy to control.
The CNC machine will take the place of traditional handicraft sanding and it can implement polishing on both top and bottom sides, which has greatly improved the production efficiency.
The products that are polished by the CNC machine have a good flatness on the surface, preparing well for the next coating.
Application
The CNC wood sanding machine is suitable for flat or shaped curved plate type, wood line wood category, such as solid wood doors, composite doors, ecological categories, kitchen door panels, wood flooring, tables and chairs panel, bathroom furniture series, is widely used in Veneer board, MDF, primer board, antique wood pattern board, wood products, wood (WPC) and other materials, the surface rough fine sanding, grinding process.