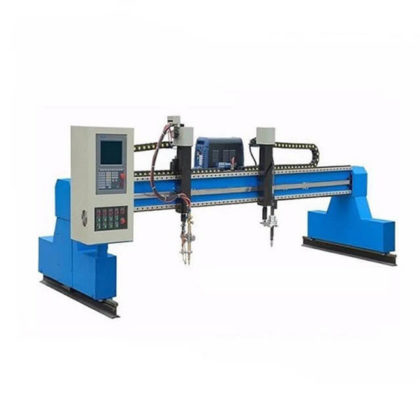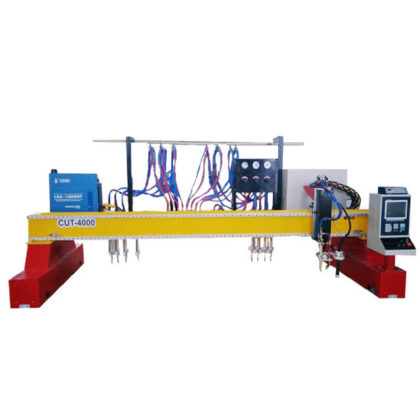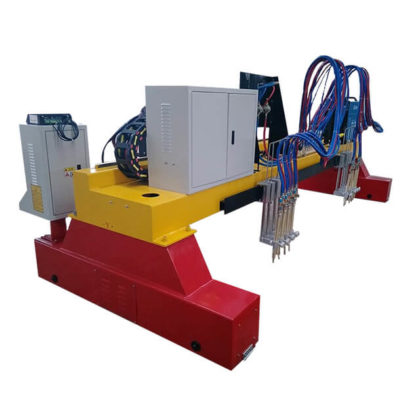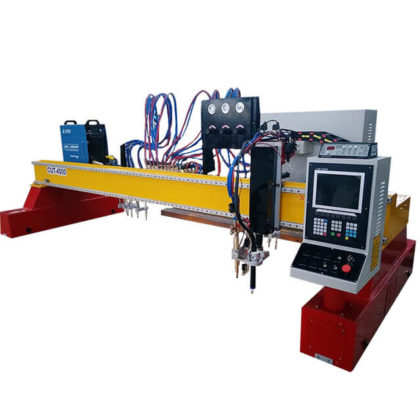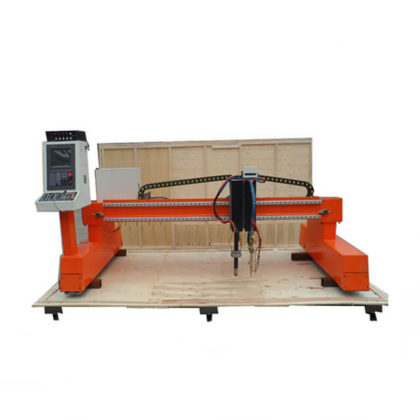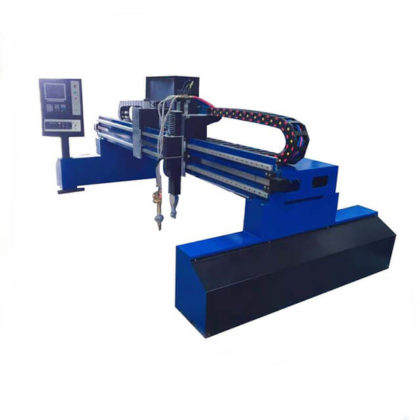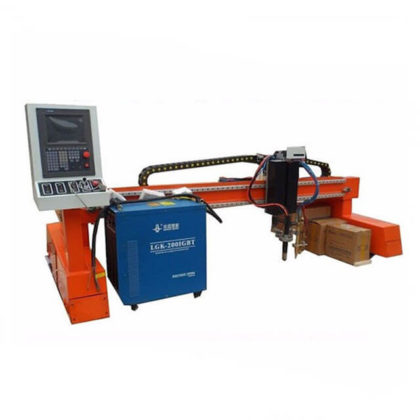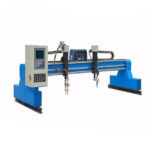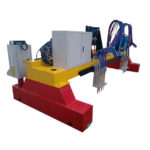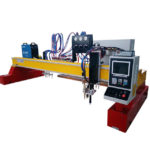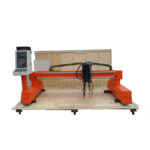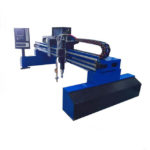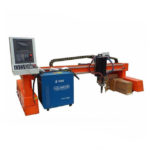 Large Size Gantry Plasma Cutting Machine for Metal Steel
Item No.: iGP-G
Gantry plasma cutting machine is a high-efficiency, high-precision, and high-reliability multifunctional thermal cutting automation equipment that combines computer control, tight mechanical transmission, oxygen gas cutting or plasma cutting technology. This model is small in size, light in weight and easy to operate. Has a very high-cost performance.
Category: CNC Plasma Cutter >> Gantry Plasma Cutting Machine
Response time: Within 1 hour
Supply Ability: 300 sets/month
Price Range: $1100-$1400
Description
Who is it for?
The gantry plasma cutting machine adopts a gantry structure and is equipped with flame cutting and plasma cutting. It has the well-known sturdy structure of iGOLDENCNC products and has a set of competitive configurations.
Widely used in metal (carbon steel, stainless steel and other non-ferrous metals) processing, suitable for high-precision steel processing industries, environmental protection equipment, mechanical processing, bridge construction, boilers, shipyards, steel processing and other industries.
What makes it unique?
The iGP-G series gantry plasma cutting machine, which is popular among professional users, is suitable for large-volume sheet metal processors.
>Gantry structure, bilateral drive, large cutting area;
>The beam has good rigidity and high cutting precision;
>Thickened and widened guide rail, wear-resistant without deformation;
>Easy to operate, quickly remove obstacles, which is conducive to learning;
>Supported by industry leader iGOLDENCNC.
Applications of Gantry Plasma Cutting Machine

Cutting for Stainless Steel

Cutting for Carbon Steel

Cutting for Copper

Cutting for Aluminum

Cutting for Metal Screen

Cutting for Metal Shelf

Cutting for Outdoor Desk

Cutting for Metal Wall
| | |
| --- | --- |
| Horizontal Cutting Range | 2300mm |
| Longitudinal Cutting Length | 6000mm |
| Driving Method | Double Driving |
| Torch Lifting Stroke | ≤200mm |
| Straightness of Main Rail | ≤±0.2 mm/5m |
| Longitudinal Level of Main Rail | ≤±0.2mm/5m |
| Level between Two Rails | ≤±0.5 mm/5m |
| Parallelism between Two Rails | ≤±2 mm/guage |
| | |
| --- | --- |
| Max. Running Speed | 10000mm/min |
| Side Length Error (four sides) | ≤0.5mm |
| Diagonal Error | ≤0.5mm |
| Back to Origin Deviation | ≤0.2mm |
| Diagonal Straightness | ≤0.3mm |
| Intersection Deviation | ≤0.5mm |
| Forward and Reverse Straight Line Deviation | ≤0.2mm |
| Flame Cutting Thickness | Perforate: 5-60mm; Edge Cutting: 5-120mm |
| Cutting Speed | 10-3500mm/min |
Features of Gantry Plasma Cutting Machine
Options of Gantry Plasma Cutting Machine
For the plasma cutter, the price is different according to the function and configuration. Please contact us for more details.
It depend on the material thickness you want to processing and the running frequency of the machine. Please let us know which material do you want to process and the thickness.
The plasma cutting machine is only for metal sheet, such as stainless steel, carbon steel, copper, aluminum, iron, galvanized, etc..
Do you need a catalogue, price or machine working video?
Please let us know your name and email, we will send you more information asap.