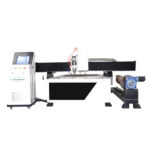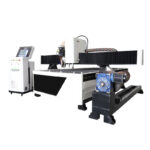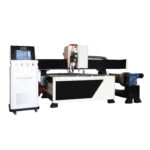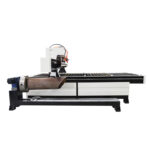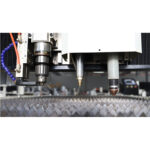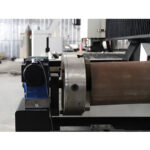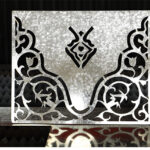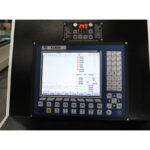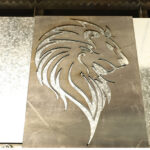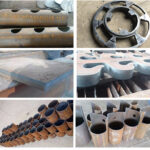 Rotary Device Plasma Cutter Machine for Metal Sheet and Tube Cutting
Item No.: iGP-4A
The CNC plasma cutter machine can not only meet 80% of the needs of large-scale flat cutting, but also 20% of the needs of tube cutting. It is equipped with an advanced tube-sheet dual-use CNC cutting system and a tube-sheet dual-use CNC cutting system. The software realizes the efficient and convenient interchange of cutting methods while cutting the tube and sheet material, which can not only meet the needs of users for cutting round and square tubes but also meet the special-shaped processing of steel plates.
Category: CNC Plasma Cutter >> CNC Plasma Table
Response time: Within 1 hour
Supply Ability: 300 sets/month
Price Range: $4700-$5200
Description
Who is it for?
The plate and tube integrated plasma cutter machine adopt a tabletop structure, which is suitable for compact processing workshops. It saves time and labour costs. This is the characteristic of iGOLDENCNC products and combines a set of competitive configurations.
The hot applications include:
>Advertising industry: production of various advertising metal plates and logos such as luminous characters, punched characters, stainless steel characters, etc.;
>Furniture industry: cutting of security doors, iron doors, stainless steel doors and various metal plates;
>Handicraft industry: cutting of complex metal sheet shapes;
>Sheet metal industry: processing of various types of metal sheets of various thicknesses.
What makes it unique?
The iGP-4A series plasma cutter machine, which is popular among professional users, is suitable for steel processing.
A plasma cutter machine for metal sheet and tube is a versatile cutting tool specifically designed to cut through both flat metal sheets and cylindrical metal tubes or pipes. This type of machine combines the capabilities of a traditional plasma cutter for flat materials with additional features and accessories to accommodate tube and pipe cutting.
>The plate and tube are integrated, which can meet the cutting requirements of plates and tubes at the same time;
>High configuration, automatic arc ignition, the success rate is over 99%;
>Mass production, common edge nesting, automatic cutting;
>Easy to operate, quickly remove obstacles, which is conducive to learning;
>Supported by industry leader iGOLDENCNC.
Applications of Plasma Cutter Machine

Cutting for Metal Logo

Cutting for Metal Furniture

Cutting for Metal Window

Cutting for Metal Rail

Cutting for Stainless Steel

Cutting for Carbon Steel

Cutting for Iron

Cutting for Copper
Features of Plasma Cutter Machine
Options of Plasma Cutter Machine
For the plasma cutter, the price is different according to the function and configuration. Please contact us for more details.
It depend on the material thickness you want to processing and the running frequency of the machine. Please let us know which material do you want to process and the thickness.
The plasma cutting machine is only for metal sheet, such as stainless steel, carbon steel, copper, aluminum, iron, galvanized, etc..
Do you need a catalogue, price or machine working video? Please let us know your name and email, we will send you more information asap.