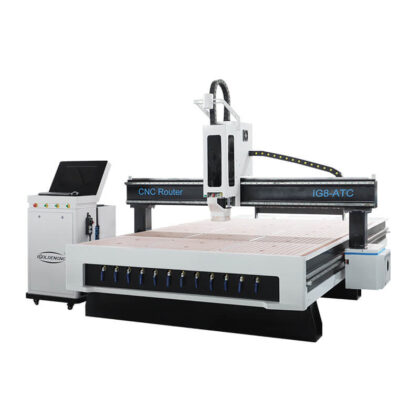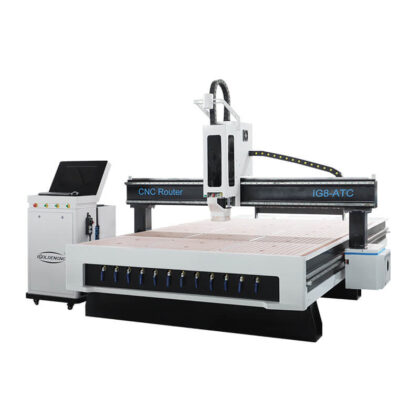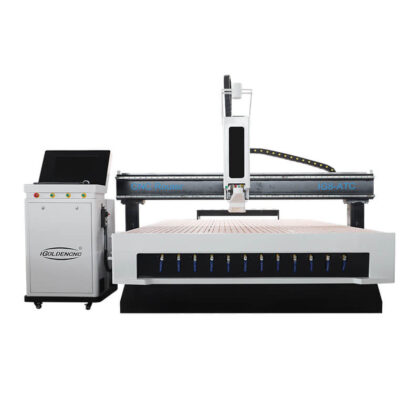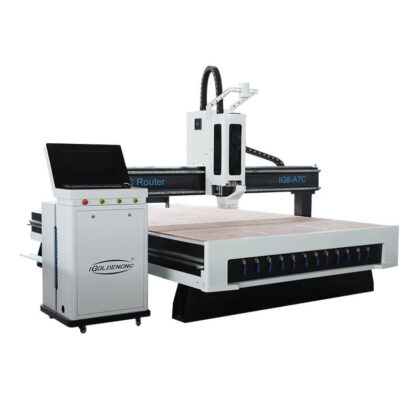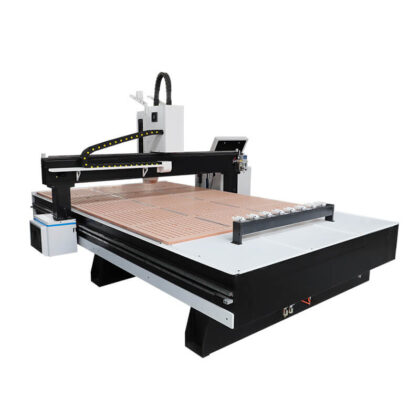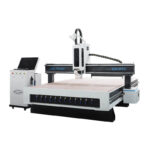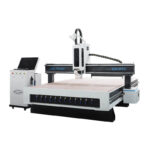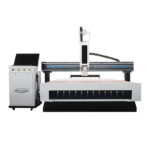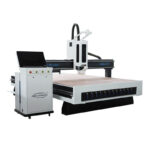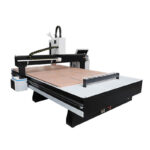 ATC CNC Router Machines For MDF Wooden Door Furniture
Item No.:High Quality ATC CNC Router Machines iGW-ATC-2131
Best woodworking cnc router machines is a basic ATC cnc router machines . Its ATC tool changer saves more time than manual tool changing CNC router, which is the best choice for industrial usage. It is an upgrade of ordinary 4 axis CNC router, and contact us to know more information about this machine.
If you need more detailed information, please inform us as soon as possible.
Description
ATC CNC router machines is one of the most classic and popular CNC among the tool change engraving machines. It adopts the linear tool change mode with a fast tool change speed, and the tool change can be completed within a few seconds without any people's operation, which greatly improves productivity.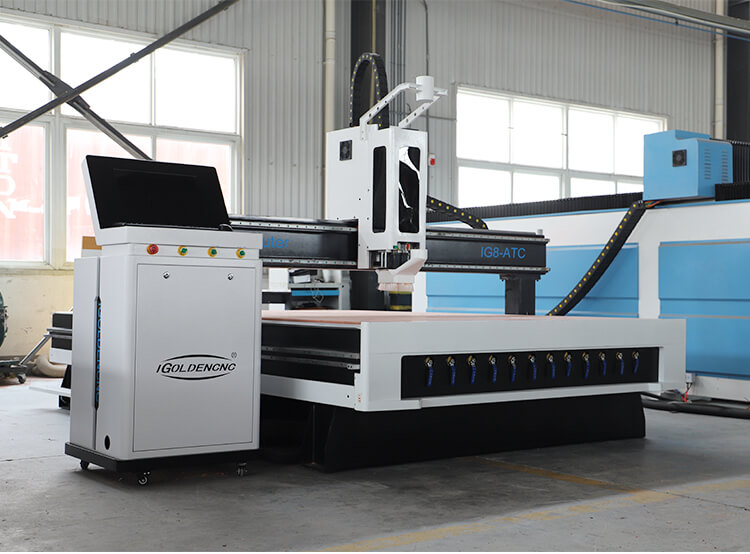 High Quality ATC CNC Router Machines Details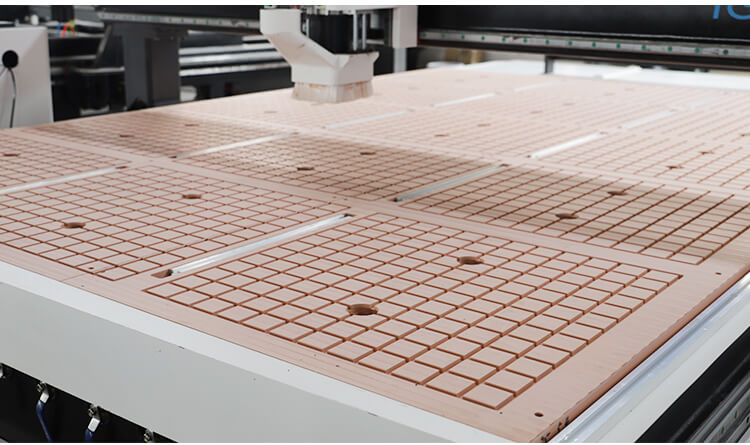 ATC is refer to Automatic Tool Changer. atc cnc router machines is a type of CNC machine with automatic tool changer spindle, the spindle usually carries tools magazine of 6 cutters or 8 cutters or 10 cutters or 12 cutters. The CNC router tools can automatically change according to the working requirements when the CNC router ATC works, no need of manual operation, which will improve the working efficiency greatly.
High Quality ATC CNC Router Features
1)Welded steel pipe lathe bed, strong and never out of shape
2)Double motors and drivers of Y axis which can ensure steady movement
3)Rack gear transmission ensures fast speed and high accuracy
4)Imported HIWIN square rail ensures high accuracy and heavy workload
5)Machine with T slot table, you can choose vacuum table,it can absorb different size materials
6)Machine with Taiwan Delta servo motor and driver.
7)Humanistic design,the machine can be disassembled,so it is easily transported.
Precautions For Loading And Unloading Of ATC CNC Router Machines:
1. When loading the knife, clean the chuck and pressure cap with gasoline or WD40 cleaning agent.
2. Put the chuck into the pressure cap, otherwise the tool will not be easy to install. If the chuck is not clamped in the pressure cap, the chuck will be clamped in the motor shaft and cannot be removed when unloading the tool.
3. Before clamping, pay attention to whether the chuck matches the selected tool, otherwise the tool cannot be tightened.
4. When clamping the tool, the part of the tool protruding from the chuck should not be too long, otherwise it is easy to produce vibration during the machining process, which will affect the machining quality of the workpiece surface.
5. When changing the tool, the spindle speed must be zero, that is, the tool is allowed to be disassembled when the spindle is stopped, otherwise serious personal injury accidents may occur.
6. If you use the presser foot to engrave, you need to use a vacuum cleaner to clean the dust on the presser foot and the spindle, and then install the tool.
7. In the process of screwing up the pressure cap, be sure to align the pressure cap to the rotor thread, and first screw it in place by hand without any effort.
8. When unloading the knife, clean up the waste on the pressure cap and rotor shaft before unloading the knife.
High Quality CNC ATC router Applications
Wood furniture industry: Wave plate, fine pattern, antique furniture, wooden door, screen, craft sash, composite gates, cupboard doors, interior doors, sofa legs, headboards and so on.
Advertising industry: Advertising identification, sign making, acrylic engraving and cutting, crystal word making, blaster molding, and other advertising materials derivatives making.
Die industry: A sculpture of copper, aluminum, iron and other metal molds, as well as artificial marble, sand , plastic sheeting, PVC pipe, wooden planjs and other non-metallic mold.
Relief sculpture and 3D engraving.

Wooden Window Hollowing

Wooden Crafts Embossing

Wooden Door Processing

Plastic Carving

Wooden Furniture Processing

Cabinet Door Processing

Wooden Crafts Relief

Acrylic Cutting
iGOLDENCNC, Your best choice
Becoming a customer of iGOLDENCNC, we will cooperate with you on the basis of complete trust and comfort. You will find that we are a reputable supplier and worth your trust. We understand that every customer is valuable, and we will cherish every opportunity to cooperate!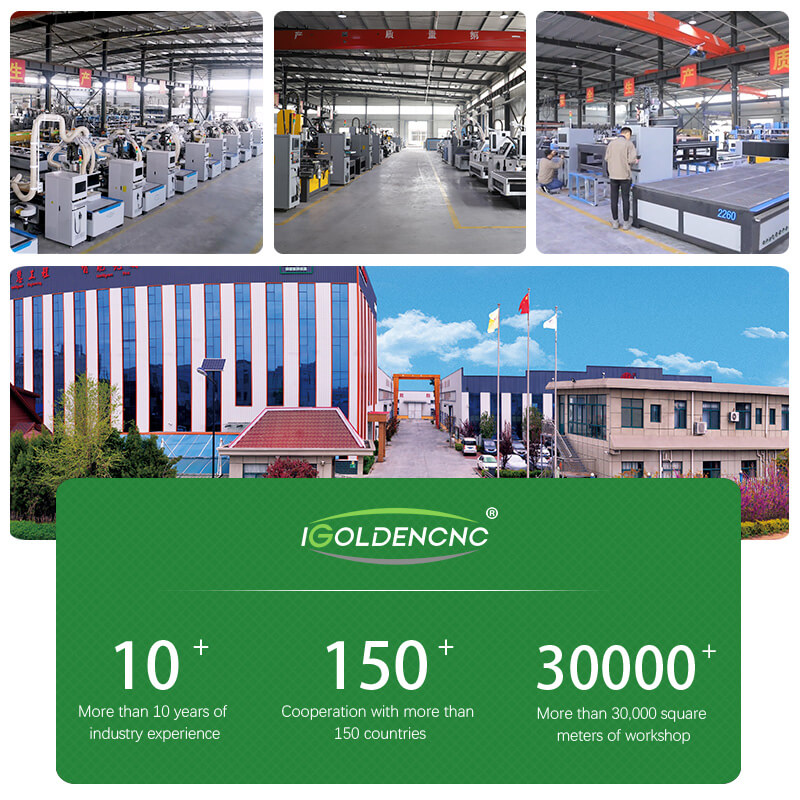 Strict Quality Control System
Advanced testing equipment are used, such as: dynamic balance tester, CNC high precision machining machine, 3D measuring machine; iGOLDENCNC has established a complete and strict quality control system, including 48-hour running test and 72-hour aging test, to ensure the excellent quality of our machines.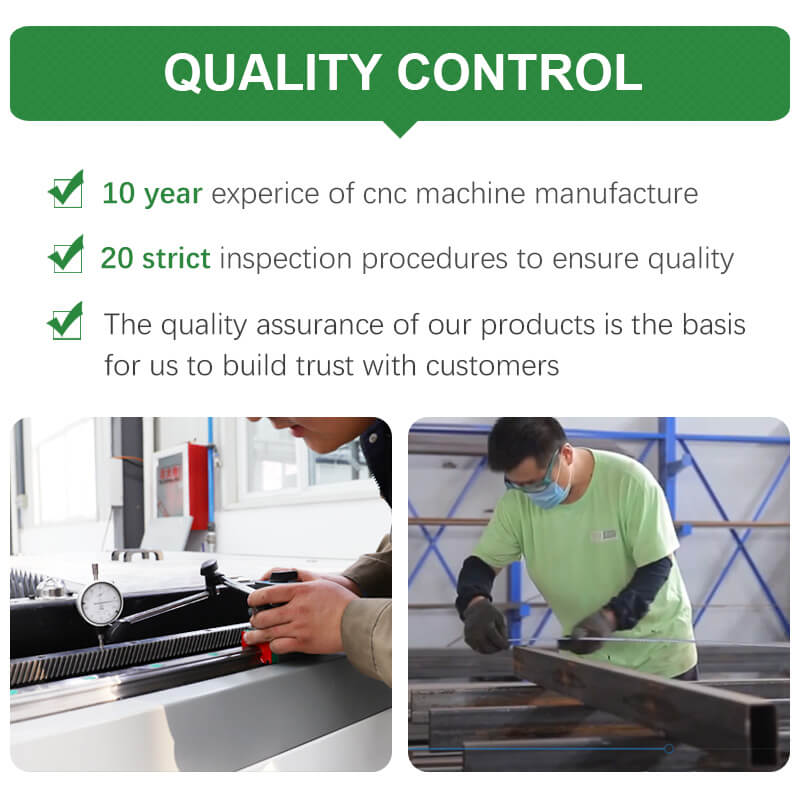 CAD→CAM→G code→machine About our CNC machine software,we have ARTCAM software and Aspire software free of charge.
First, high productivity. Equipped with automatic tool changing device, which can meet the tool changing requirements during processing without manual participation. With simple and easy operation mode to learn, which can help users quickly grasp the use of methods and greatly improve production efficiency. Second, imported spare parts. Adopting the automatic tool changing spindle, it has the advantages of good starting performance, fast processing speed, large torque and high processing efficiency. Adopting Italy HSD spindle motor, and spindle bearings with high-precision ceramic bearings, it has the advantages of low noise and long service life. Equipped with the imported high torque servo motor, it has the advantages of low noise, fast speed and high positioning accuracy. Equipped with a unique tool changing device and a dedicated tool setting table, it can realize automatic tool changing without intermittent with fast tool changing speed, and can accurately compensate for tool length errors. Adopting Taiwan linear guide and ball screw, it has the advantages of high bearing capacity and accurate cutting. Third, good software compatibility. Adopting open software interface, it can be compatible with the processing codes generated by various CAD / CAM design software, such as type3 / Artcam / Castmate / Wentai, to ensure the realization of various design functions.
ATC CNC router is the first choice for enterprises with large production volume. Compared with the traditional manual tool change production method, this type of wood CNC machine has an independent tool magazine with different tool bits. It can automatically change the required tools by computer program control without stopping work during processing. And this CNC wood router can complete a series of cutting, hollowing, grooving, punching, milling grooves, milling planes and other different processing needs. Therefore, both the processing quality and processing efficiency have been greatly improved.
Sure. You can customize not only the size of the machine but also many other configurations.
The working efficiency of the engraving machine is closely related to the complexity of the pattern, the processing depth, and the difficulty of material processing. So time is not easy to estimate.
Related Products
Do you need a catalogue, price or machine working video? Please let us know your name and email, we will send you more information asap.