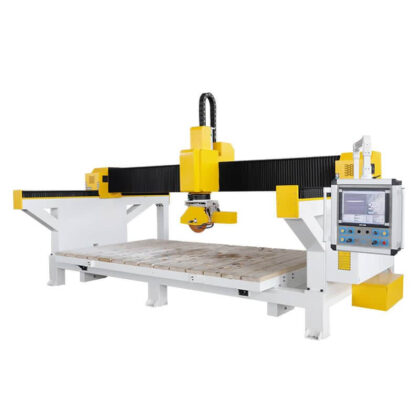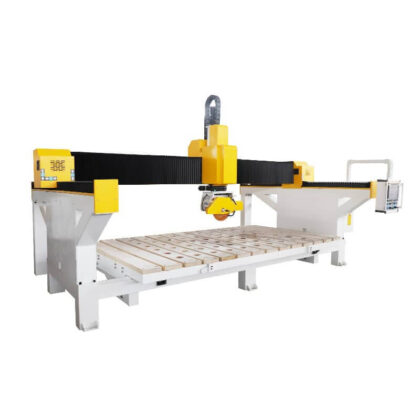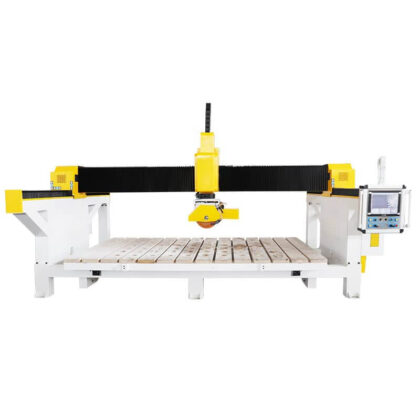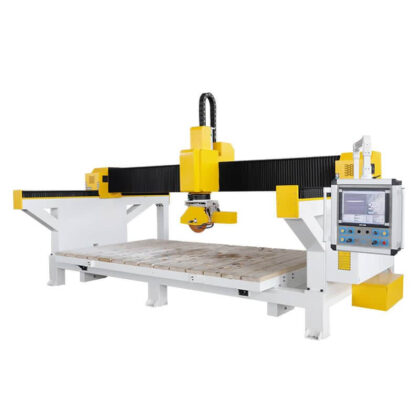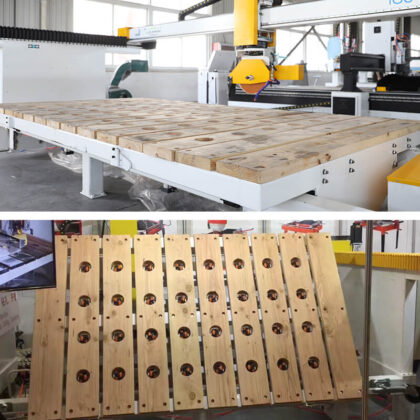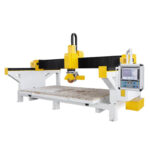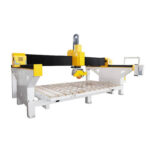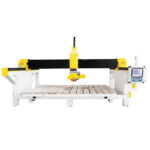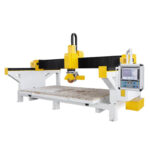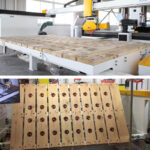 CNC Stone & Granite Bridge Saws Machines for Sale
Item No.:5 Axis automatic bridge saws iGS-B
Many people use bridge saws to cut natural stones or ceramics. This saw runs on a bridge or beam to ensure professional and quality cuts. Bridge saws are used to cut granite, ceramics, marble, stones, and slabs. Bridge saws are designed for secondary cutting. It is essential to understand how these power tools work before you buy a bridge saw.
Description
Bridge saw manufacturers design their power tools to cut stones, including granite. A slab of stone is placed on the table, and then the machine cuts it. Some machines are made specifically for cutting marble. They are equipped with programmable heads that can turn in multiple positions. This means they can follow all profiles and make recess and corner cuts for any marble work, including bathroom tops, kitchen tops, and curved chimney lintel.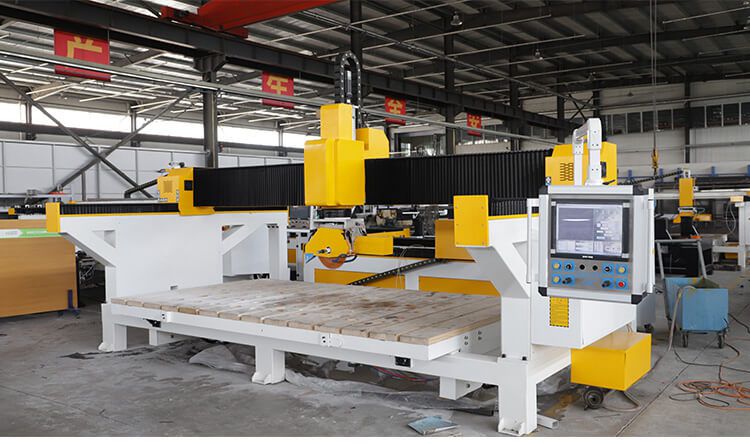 5 axis CNC bridge saw with automatic head rotation to perform straight cuts in all directions. Manual or automatic head tilt from 90° to 0° for tilted and horizontal cutting with special connection for mounting core drills. High precision head motion on linear guides with recirculating ball slides.
Advantages of 5 Axis CNC Stone Cutting Bridge Saw for Countertop with Granite, Marble, Quartz
5 axis CNC stone bridge saw has the automatic cutting, milling, engraving and drilling processing of products with complex pentahedral features, and can process products with arbitrary curved surfaces and shapes, with fast processing speed, high running accuracy, and easy and convenient operation. We can provide remote control, remote programming (according to customer needs, the processing of complex shapes can provide remote programming services), processing files, remote fault diagnosis and other services. The system software can provide a variety of product processing modules with different rules, and directly select simplified programming according to processing needs (complex programming by professionals is not required). It can simulate the machining running track.
---
Features Of Automatic Bridge Saws Cutting Granite Marble
– Automatic head rotation;
– Precision Stone Cutting: extremely accurate and consistent stone sawing.
– Simple to Operate: GOLD is capable of fully automatic operation or can be operated in a semi-automatic mode to give the operator full control of sawing operations;
– Manual or CNC controlled head tilt from 90 to 0 degrees;
– 1/2" gas connection for mounting core drills and perform an automatic drilling cycle to easily cut corners and remove the tension from the sintered material plates;
– Pre-loaded parametric figures such as hexagon, octagon, kitchen top, trapezium, polygon, etc.
– Profiling environment of the CNC to create artistic frames and decorations.
---
Technical parameters:
| | |
| --- | --- |
| Programming method 1 | Manual programming |
| Programming method 2 | Image input |
| Control method | CNC |
| Power | 4000W |
| Working voltage | 380V/50HZ |
| R.P.M | 2800r/min |
| Blade size | 350mm |
| X-axis working stroke | 3000mm |
| Y-axis working stroke | 2000mm |
| Z-axis working stroke | 260mm |
| A-axis working stroke | 360°free rotation |
| X/Y-axis cutting speed | 1-2000mm/min |
| Z-axis cutting speed | 1-1000mm/min |
| A cutting speed | 0-7r/min |
| Cutting thickness | 100mm |
| Processing precision | 0.2mm |
| Working table size | 3000*2000mm |
| Overall size | 4500*2750*2100mm |
| Weight: | 2500KG |
Types of CNC Machines
CNC machines can be placed in two main categories: a machining center and a bridge saw. Both machines are complementary and are ideal for cutting hardscapes for monuments and countertops. The 5 axis bridge enables you to cut natural stone in any direction, while the machining center provides a complete finish with drilling, shaping, and polishing.
CNC stone router, stone CNC router, stone carving CNC router, CNC marble engraving machine, marble carving machine, marble router machine, CNC stone engraving machine, industrial granite marble cutting machines, stone cutting machine, granite cutting machine, marble engraving tools, CNC stone milling, stone cutting CNC router machine, CNC stone router machine.
Best Automatic Bridge Saws Application
Marble, bluestone, jade crystal, agate, glass, plastic cement, ceramic, stainless steel, titanium, copper, iron, aluminum, bamboo, and other hardwood surfaces of virtue and sculpture.

Automatic Rounding

Sink Processing

Marble Carving

Furniture Decoration

Stone machine processing

Marble Cutting

Jade Making

Furniture Decoration Making
---
iGOLDENCNC, Your best choice
Becoming a customer of iGOLDENCNC, we will cooperate with you on the basis of complete trust and comfort. You will find that we are a reputable supplier and worth your trust. We understand that every customer is valuable, and we will cherish every opportunity to cooperate!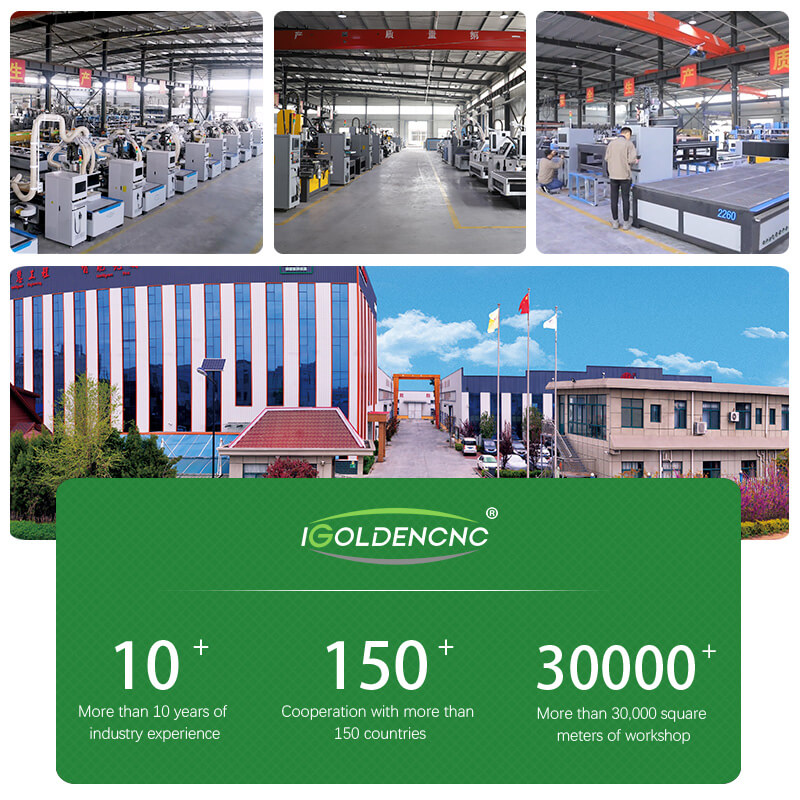 Strict Quality Control System
Advanced testing equipment are used, such as: dynamic balance tester, CNC high precision machining machine, 3D measuring machine; iGOLDENCNC has established a complete and strict quality control system, including 48-hour running test and 72-hour aging test, to ensure the excellent quality of our machines.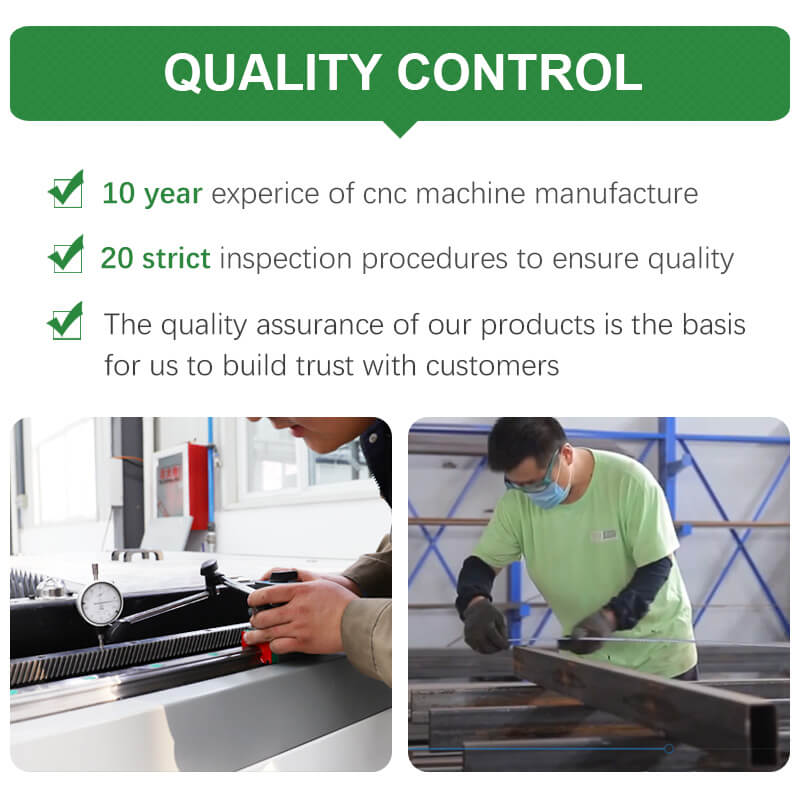 It can complete edge milling, curved edge cutting, countertop cutting and milling, inclined edge cutting, arc edge cutting and milling, wash basin cutting and other processes.
This 5 axis stone bridge saw is provided with a built-in CAM software with iGOLDENCNC customized control system dedicated for stone CNC machine. The interface is human friendly, so it is easy to learn and operate.
Yes, the worktable of this machine can flip up to 80 degrees to facilitate the unloading of stone slabs. It also improves work efficiency and saves human labor.
5 axis CNC bridge saw adopts a PC-based five-axis linkage numerical control system for stone machining. The tool is controlled by three linear axes and two rotary axes, and the two rotary axes rotate around the X axis and the Z axis respectively. The automatic function of cutting, engraving and milling with complex pentahedral features is mainly used for the processing of high-quality stone decoration with complex surfaces in multi-dimensional space. The stone industry has undergone many product technological changes. The technical characteristics and advantages of the processing equipment whose tool motion trajectory is controlled by 5-axis and 6-axis linkages are becoming more and more obvious. The CNC five-axis bridge stone cutting machine is a professional stone machining equipment with outstanding flexible manufacturing ability and high automation, which uses a diamond disc saw blade as the main cutting tool.
Understand 3 Axis, 4th Axis, 4 Axis, and 5 Axis for CNC Router Machine Kits 5 Axis: X-Y-Z-A-B, X-Y-Z-A-C, X-Y-Z-B-C (The spindle can be rotated left and right 180 degrees around.)4 Axis: X-Y-Z-A, X-Y-Z-B, X-Y-Z-C (4 axis linkage)4th Axis: Y-Z-A, X-Z-A (3 axis linkage)3 Axis: X-Y-Z (3 axis linkage) A, B or C axis is corresponding to the rotation axis of X, Y, Z.
Related Products
Do you need a catalogue, price or machine working video? Please let us know your name and email, we will send you more information asap.