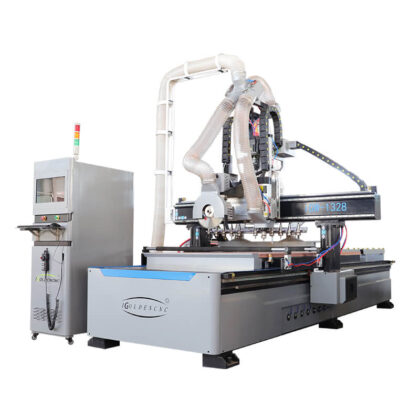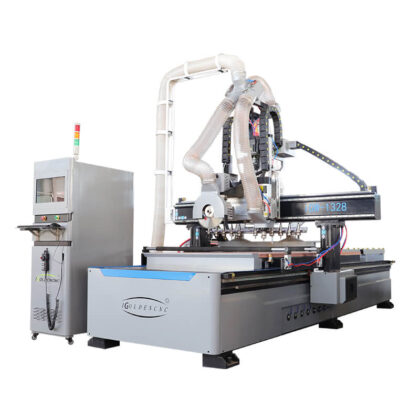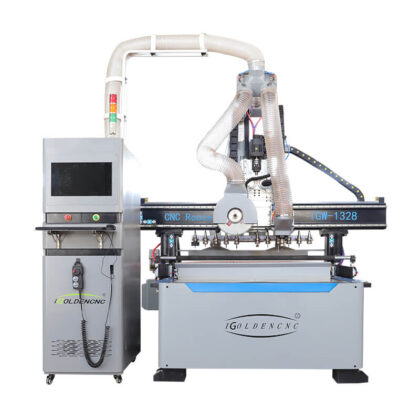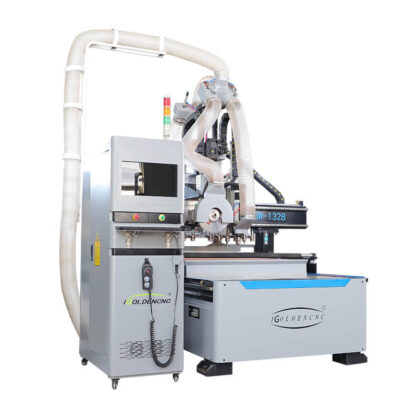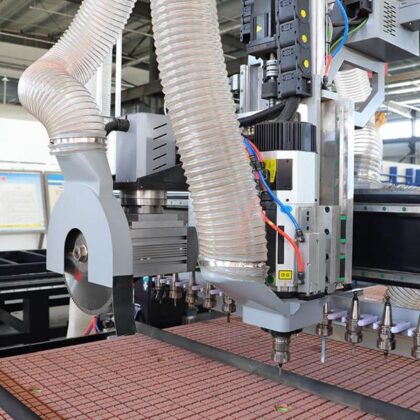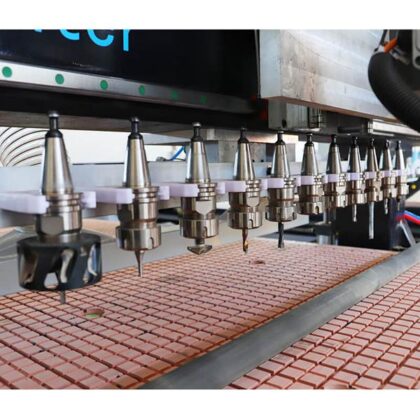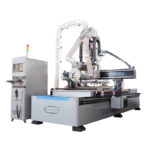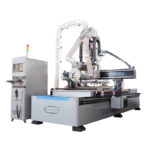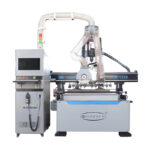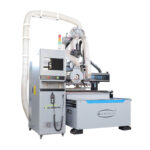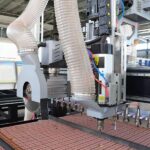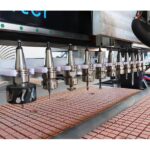 Automatic Nesting CNC Router with Saw Spindle
Item No.:Nesting CNC Router Machine-1328
Automatic tool changer cnc router with saw cutting head. 9.Okw spindle with 8pcs auto tools changer, and saw blade head can cut X Y axis direction workpiece. which suitable for furniture woodworking, aluminum plate cutting.CNC boring head with vertical and horizontal drilling heads and saw, it can meet your various processing needs of drilling, punching holes, and woodcutting.
If you need more detailed information, please inform us as soon as possible.
Description
Customized furniture CNC router is a special machine: mainly for panel furniture cutting, vertical hole, cutting and slotting. It completely replaces the table saw and electronic cutting saw.
Automatic CNC Router saw balde cutting machine is a basic of CNC router machine, also nemed as automatic saw blade cutting cnc router machine, with 12pcs auto tool changer magazine, suitable for woodworking metal industry.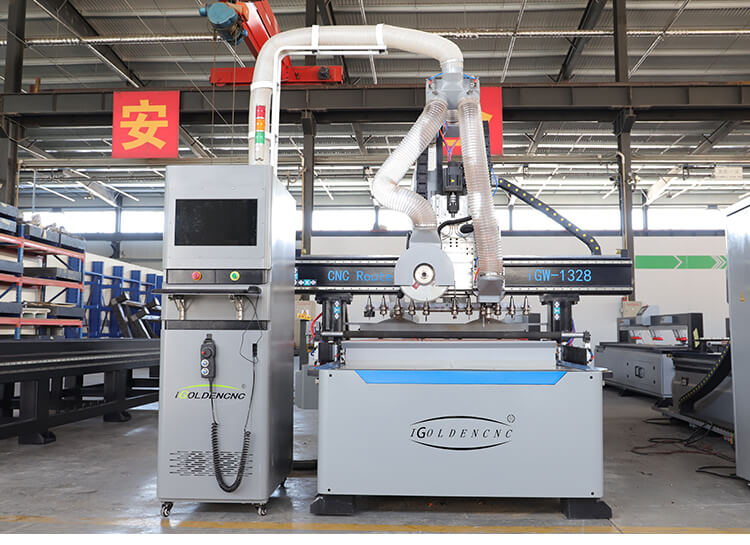 Nesting CNC Router for Cabinet Making with HSD Drill and Saw Spindle Advantages
HQD 9KW air-cooled tool change spindle + Saw blade
9.0kw air cooling spindle, with large torque, high precision, suitable for long-term work。12Pcs automatic tools changer,fast speed changer tools, high efficiency for woodworking.
Pinch Roller+Vacuum adsorption table
The engraving materials will directly fixed than manual fixed to save a lot of time and fixed more stable.The vacuum table woodworking engraving machine is suitable for wood processing, large sheet relief carving.
Following type in-line tool magazine, 12 automatic tool changers
Adopting linear tool change method, it can complete the tool change in a few seconds, which greatly improves the work efficiency.
Control System Taiwan
LNC System with break point memory, power outages continued carving, processing time forecast, and other functions to ensure that accidental processing.
Nesting CNC Machine Application
1. Advertising and gift making industry CNC router nesting machine is used to carve all kinds of two-color plate signs, plexiglass, 3D billboards, two-color figure statues, embossed medals, organic plate embossing, 3D door characters, etc.
2. Model and mold making industry Sand table models, house models, engraving button relief mold, printing bronzing mold, injection mold, stamping mold, shoe mold, plastic light box mold, etc.
3. Woodworking industry Wood nesting machine (also named as the machine for furniture production) can make classical mahogany furniture products, wave boards, 3D engraving craftsmanship, and embossed pattern designs.
4. Automotive industry Processing of tire mould, lamp mould, and car interior decoration, etc.
5. Aluminum cutting industry Aluminum plate, aluminum-plastic plate, aluminum honeycomb panel, aluminum profile, etc.

Furniture Production Line

Woodworking industry

Wooden Door Processing

Furniture Making

Wooden Furniture Processing

Cabinet Door Processing

Wooden Crafts Relief

Acrylic Cutting
iGOLDENCNC, Your best choice
Becoming a customer of iGOLDENCNC, we will cooperate with you on the basis of complete trust and comfort. You will find that we are a reputable supplier and worth your trust. We understand that every customer is valuable, and we will cherish every opportunity to cooperate!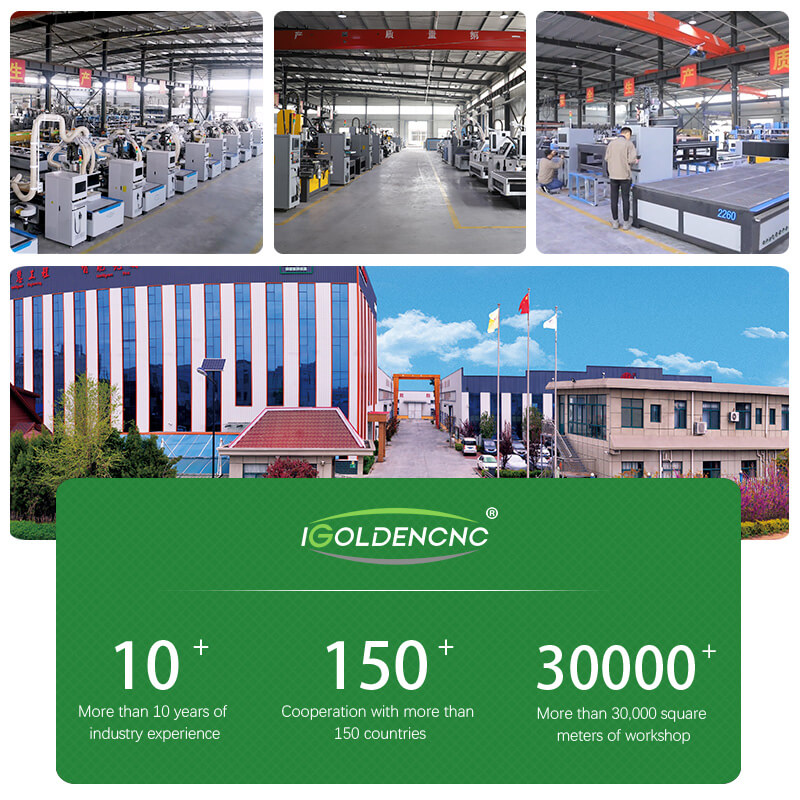 Strict Quality Control System
Advanced testing equipment are used, such as: dynamic balance tester, CNC high precision machining machine, 3D measuring machine; iGOLDENCNC has established a complete and strict quality control system, including 48-hour running test and 72-hour aging test, to ensure the excellent quality of our machines.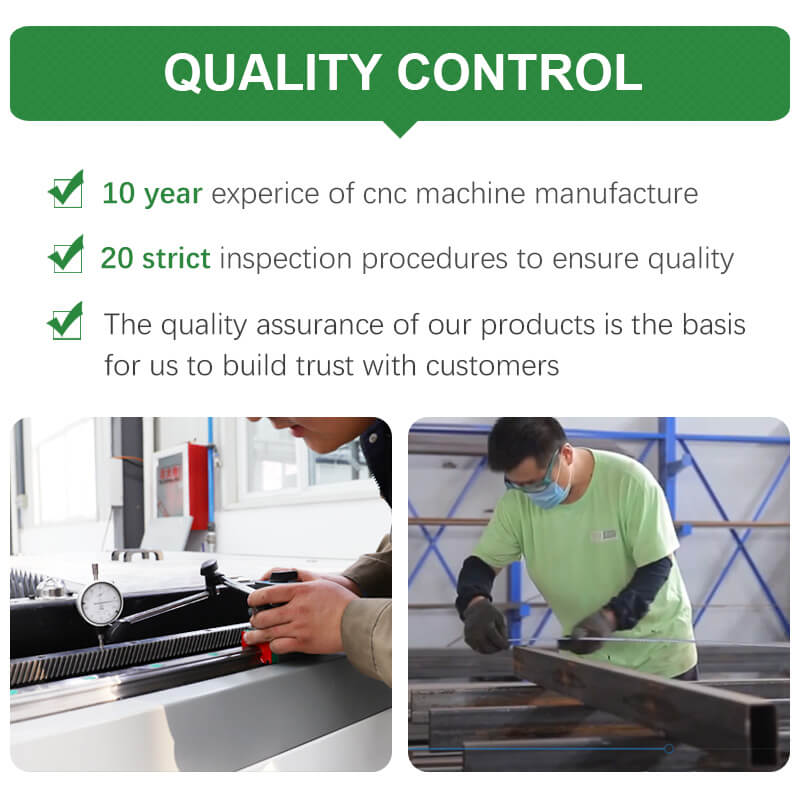 Actually, the CNC nesting machine cost is affected by many factors, such as the nesting machine configurations, faxes, shipping cost, packing cost, etc. Therefore, the nesting CNC machine price has very big differences. The following CNC nesting machine price quotation is just for reference. In general, the nesting machine cost ranges from $12,000 to $50,000. Except these, iGOLDENCNC also provide custom service for customers. So you can design the cheapest best nesting CNC machine as you want.
Nesting CNC machine is a type of panel furniture production line, which is a smart CNC solution for customized furniture production like panel furniture making, cabinet door making, closet door making, home door making, wardrobe making, home decoration making, cabinets making, home furniture making, shop and office furniture making. In the production process, the operator just as porters, the Intelligent CNC nesting machines can realize automatic paste barcode, automatic feeding, drilling, slotting, cutting, automatic uploading, automatic retrieval processes for cutting side hole, slot on the back, back hole, the whole process don't need human judgment, automatic processing, get rid of the dependence of woodworking professional and technical workers. A nesting CNC machine is also known as CNC nesting machine, CNC nesting machining center, nesting CNC router, panel furniture production line.
Besides, automatic feeding CNC nesting machine instead of the traditional push table saw or precision saw, to prevent the occurrence of work-related injuries, the health of employees is guaranteed.
Panel furniture production lines include automatic labeling row drilling and cutting center, customized cabinet and wardrobe smart hole machine, CNC six-sided drilling, CNC panel saw, cabinet intelligent connection, cabinet and wardrobe molded door line, multiple six-sided drilling and cutting machine connections, production process planning and design, solid wood assembly machining center.
Many customers have used traditional CNC wood routers before using nesting CNC machines. Previously, they were mainly used to cut special shapes or make some hollow lattices, cabinet door milling and other processes. From the functional principle to the appearance of the machine, the CNC wood router is similar to the nesting CNC machine, but in fact the main function of the CNC wood router is for carving, and the main function of the nesting CNC machine is for cutting.
1. Although the ordinary CNC wood router can open materials, its bed structure and mechanical parts determine that it cannot be used for long-term cutting work, otherwise it will cause bed deformation and lower and lower mechanical accuracy;
2. Machine configuration: CNC wood routers generally use stepping motors and ordinary Weihong systems. The nesting CNC machine generally adopts Japanese Yaskawa or Taiwan Delta high-speed servo drive system, and Taiwan's new generation control system, so the cost difference is very large.
3. The control system used is different. The nesting CNC machine can cooperate with many design and layout optimization cutting software, which can greatly improve the utilization rate of the plate, and the software can automatically split the order and automatically open the material. The operation is simple and the production can be achieved. This is ordinary Unmatched by CNC wood router;
4. The bed structure and accessories used by the cutting machine are much higher than that of the CNC wood router, which can adapt to the long-time cutting work, and the speed is very fast;
5. Save labor. The excellent nesting CNC machine can cooperate with automatic feeding, unloading, automatic labeling and other automation systems to truly realize automatic production, and one person can complete the operation;
6. The dust collection function of the cutting machine is much stronger than that of the engraving machine, and the dust removal effect is better;
7. The cutting machine is a numerical control device with more detection and fault tolerance mechanisms, and is simple to operate. Ordinary workers can complete the operation after simple training.
The working path is automatically generated by the software. Through the intelligent design software to split single 3D modeling,it can realize the real effect of map rendering. Customized furniture shape and size at a glance. After the automatic assembly generated a single panel report and hardware statements, and outputs all sheet drawing format (DXF format drawings belonging to a common format, it can be open in all the CNC router software), each piece of plate holes, slots are automatically generated. Through the optimization by the automatic layout software to optimize the layout and generate the processing path (NC program), to maximize use of raw materials. It can completely mass production of customized furniture, semi-finished products processing can be clearly distinguished, not easy to confuse. It can reduce labor, improve the utilization of raw materials, greatly reduce production costs. In the convey belt uploading table, it has two laser radiation sensor, when the workpiece arrival to the sensor, the convey will stop automatically. When the worker take off the workpieces,the convey continue to run until the sensor detect next workpieces.
Related Products
Do you need a catalogue, price or machine working video? Please let us know your name and email, we will send you more information asap.