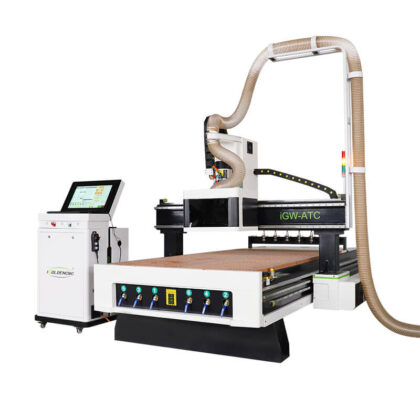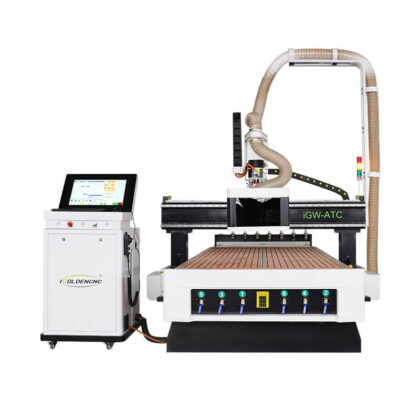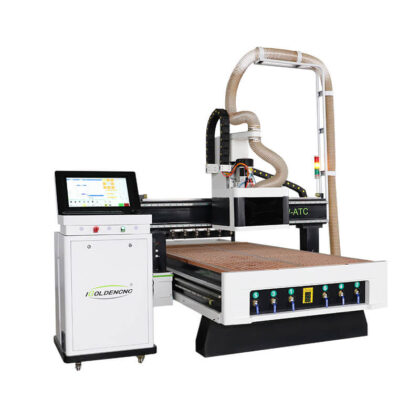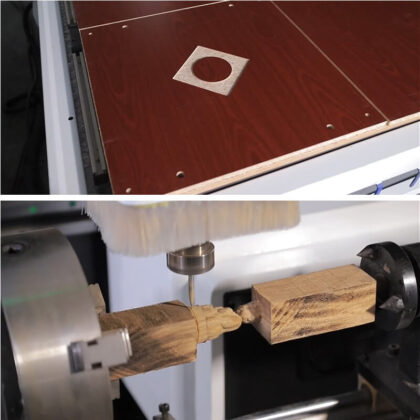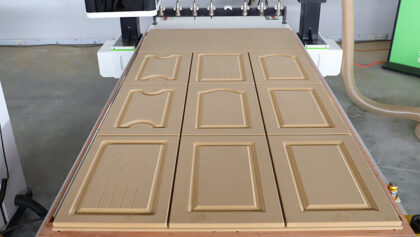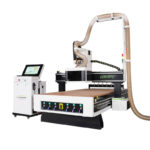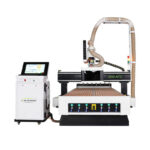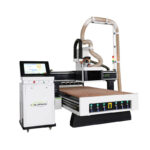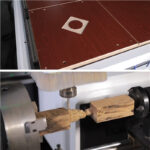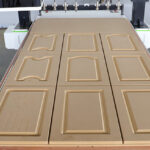 High Quality Wood CNC Router ATC For Sale
Item No.:iGW-ATC
CNC router with ATC usually requires 3 axes to complete the engraving work, called X, Y and Z. The X axis is horizontal, the Y axis is vertical, and the Z axis is perpendicular to the other two axes
If you need more detailed information, please inform us as soon as possible.
Description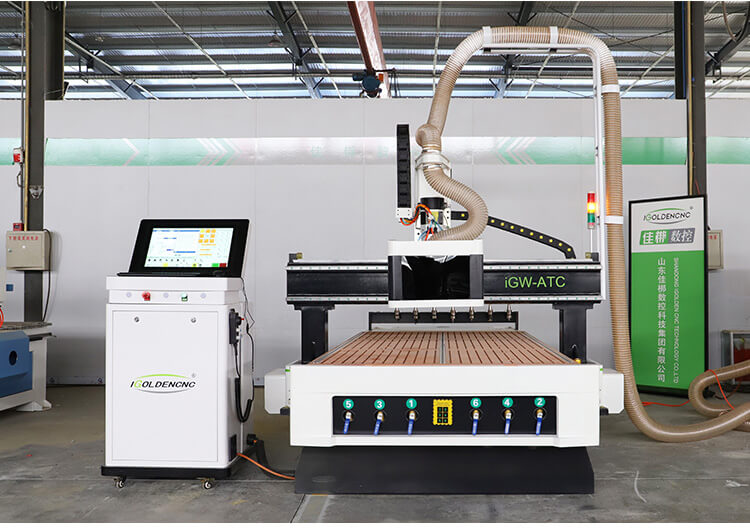 High Quality Wood CNC Router ATC For Sale

Tool changer magazine + 9KW air-cooled spindle

Rotary device + Swing head
High Quality Wood CNC Router ATC Features
1,Syntec control system;fully automatic production from loading,vertical drilling,optimization of cutting
2,Heavy duty gantry frame for accurate movement;; machine parts are all by FEA finite element analysis , and high-temperature tempering , body stability and not deformation
The table adopts double vacuum adsorption table , can be strong adsorption of materials of different sizes
3.Machines control interface design design humanization , easy to operate, the operator through simple training can work , without skilled workers, Machine move fast , high efficiency , to help you achieve productivity leap .
The Daily Maintenance Of The Dust-proof Device Of The Woodwoking CNC Router Machine Is As Follows:
  First of all, we must check every day to remove all kinds of chips and other dirt on the surface to prevent the accumulation of debris, check whether the running track meets the requirements of lubrication, and prevent damage caused by huge friction caused by insufficient lubricating oil. Look at the surface. Whether it is very smooth and whether there are scratches, as a basis for early detection, these problems should be repeated before get off work in the afternoon. These tasks are the focus of every day and I hope to attract everyone's attention.
  Secondly, the content of the regular inspection is mainly the inspection of the dust cover of the organ of the engraving machine to prevent dust and abrasive particles from sticking to the surface of the cooling pipe. If these things exist, it will affect the service life of the lead screw and the accuracy of the work, resulting in product damage. If it is unqualified, if damage to the lead screw guard is found during the inspection, it should be repaired in time. When the damage is serious, it should be replaced in time. After each work, drain the remaining water in the water tank and wipe it with a dry cloth. Machines.
Applications of CNC Router With ATC:
Cabinets and Furniture.
Sign Making and Carving
Musical Instruments
Plastic and Foam
Marble and Stone Engraving
Prototyping and 3D modeling
Metal Fabrication and Steel Applications
Exhibits and Scene / Prop Shops
Architectural Millwork
Aluminum and Brass Machining

Wooden Window Hollowing

Wooden Crafts Embossing

Wooden Door Processing

Plastic Carving

Wooden Furniture Processing

Cabinet Door Processing

Wooden Crafts Relief

Acrylic Cutting
iGOLDENCNC, Your best choice
Becoming a customer of iGOLDENCNC, we will cooperate with you on the basis of complete trust and comfort. You will find that we are a reputable supplier and worth your trust. We understand that every customer is valuable, and we will cherish every opportunity to cooperate!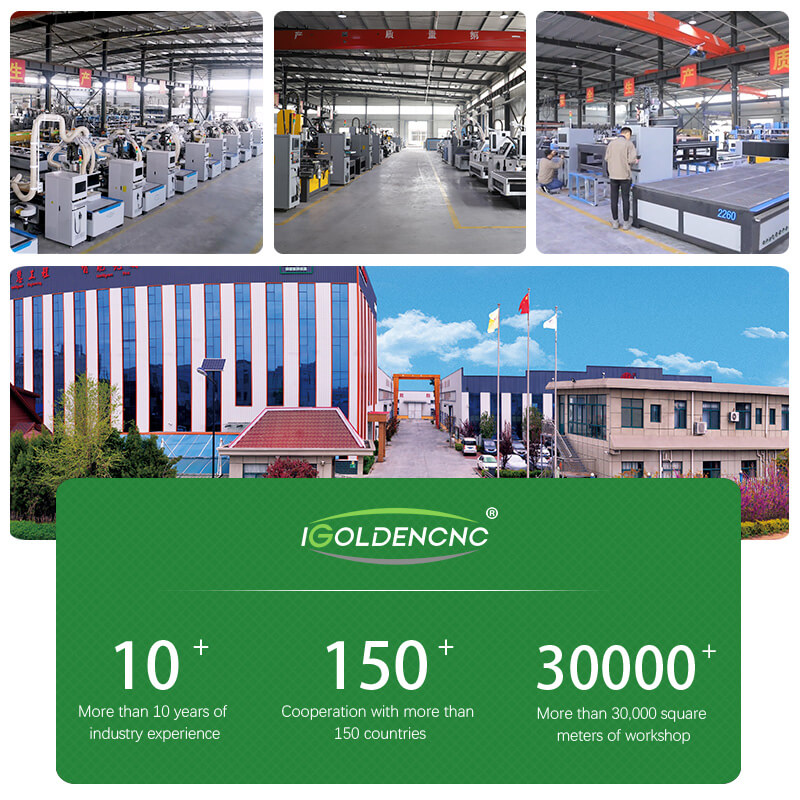 Strict Quality Control System
Advanced testing equipment are used, such as: dynamic balance tester, CNC high precision machining machine, 3D measuring machine; iGOLDENCNC has established a complete and strict quality control system, including 48-hour running test and 72-hour aging test, to ensure the excellent quality of our machines.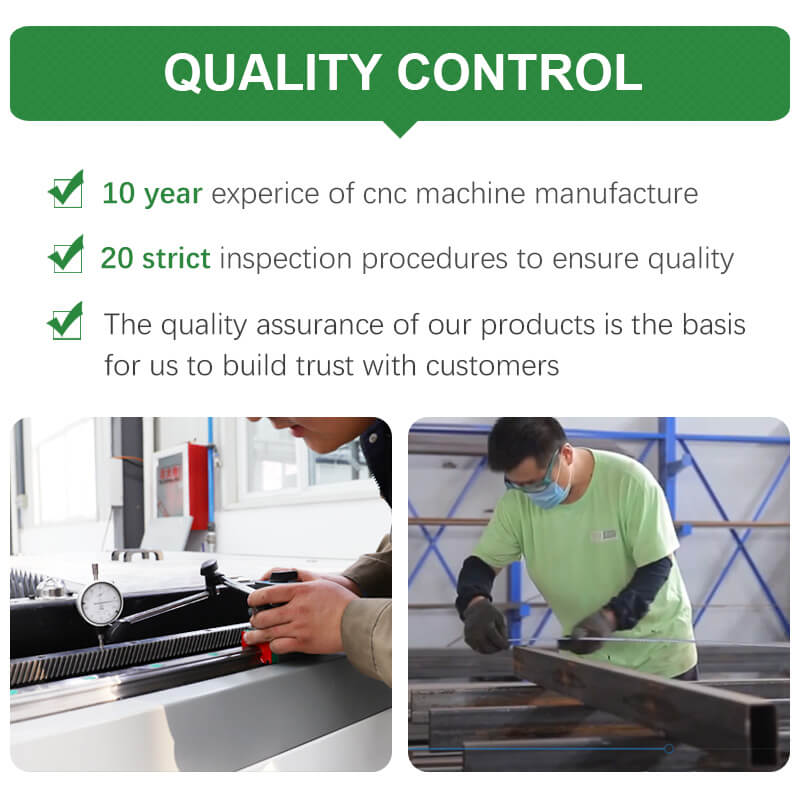 All machine parts adopt high configurations, higher working efficiency. It's change the tools by automatic, no need change by hand, save time and manpower.
Our this type ATC machine support many tools, each tool have different functions, can engrave, cut, polish, make different shapes and patterns on sheet.
There is a professional QUALITY CONTROL DEPARTMENT in our factory. So there is a serious control for each process, at the same time we have complied with the standards for welding processing, machining processing, assembly processing, manufacturing processing and packaging processing, etc.
Yes, we can add the oil misting system for you, it can used to cool the cutting bits and materials.
We will send the manual with machine together to you, we also will take full operate video to you to help you use machine well.
Related Products
Do you need a catalogue, price or machine working video? Please let us know your name and email, we will send you more information asap.