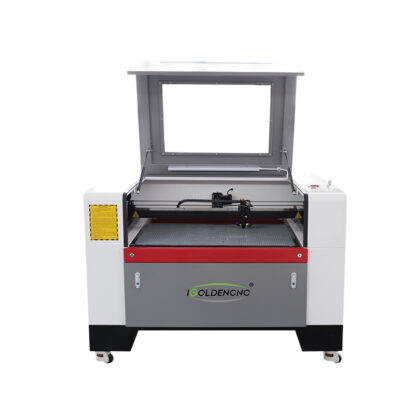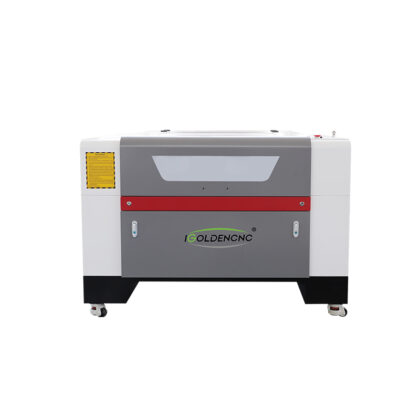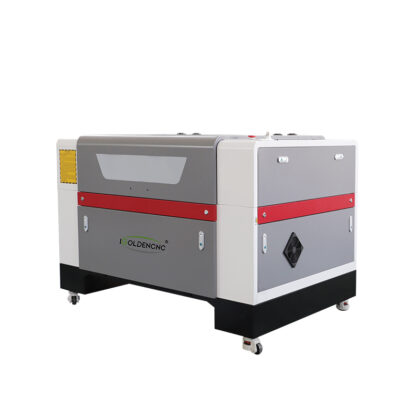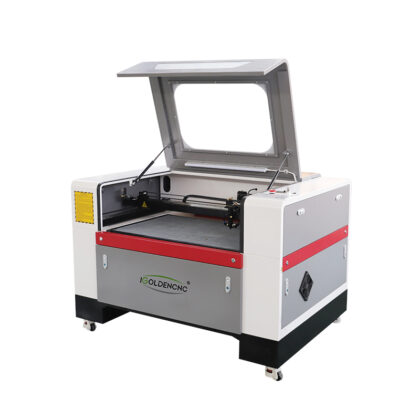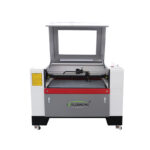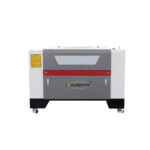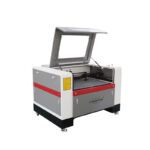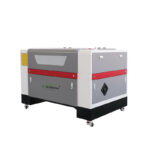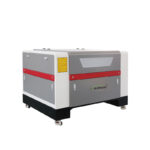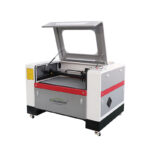 Mini Laser Engraving Machine For Leather and Wood
Co2 Precision Cutting Machine is used for the processing of leather, electronic paper, PCB and composite materials, high-precision cutting of non-metallic film materials such as gdf film, polarizer, touch screen PET, OCA, tablet, flexible OLED, etc. and other material cutting.
Category: Laser Machine>>Laser Engraver
Response time: Within 1 hour
Supply Ability: 300 sets/month
Price Range: $3650-$4950
Description
leather and wood laser engraving machine 6090
6090 medium-format laser machine is designed for serial production and cutting of non-metallic materials. The machine is characterized by high rigidity (frame construction), high-precision processing (positioning accuracy up to 0.01 mm) and ease of operation.
This machine is a powerful base for small and medium-sized production and a perfect addition to a large laser shop.
The Co2 laser cutting machine is mainly for non-metal cutting, engraving, marking, it also be named as: CNC laser engraver machine, CNC laser cutter machine, Laser etching machine,laser wood engraver machine.
The popular power of Co2 laser engraving cutting machine is: 40w, 50w, 60w, 80w, 100w, 130w, 150w, 260w, etc.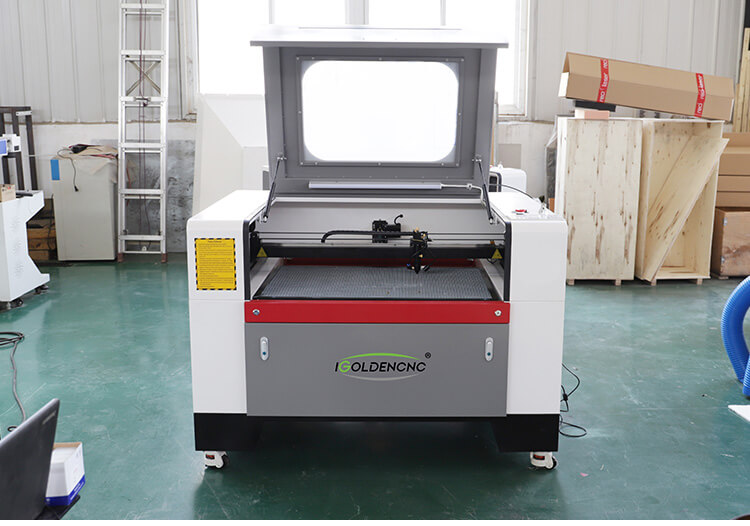 Wood laser engraving machine details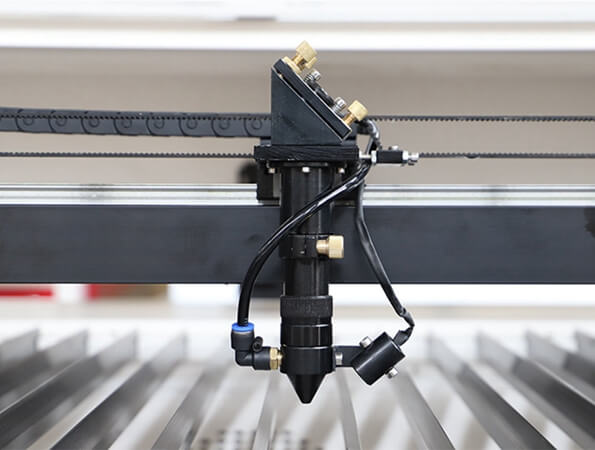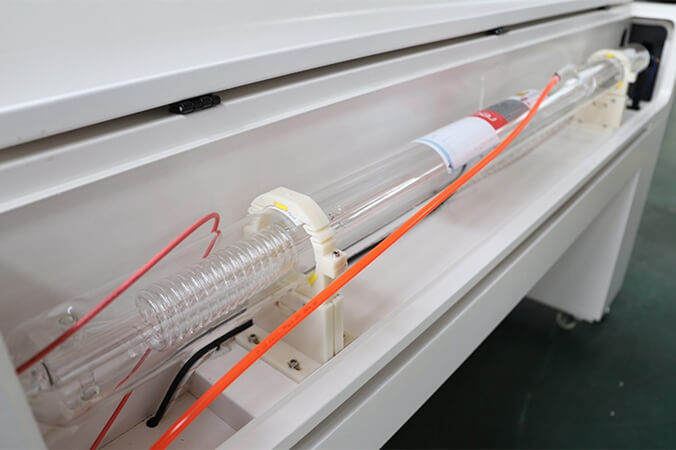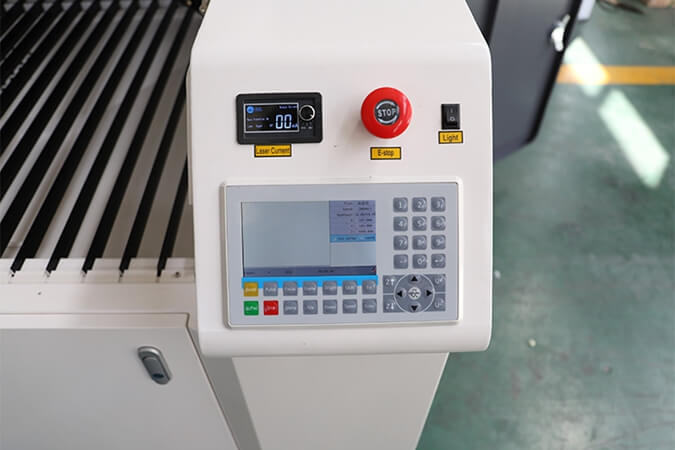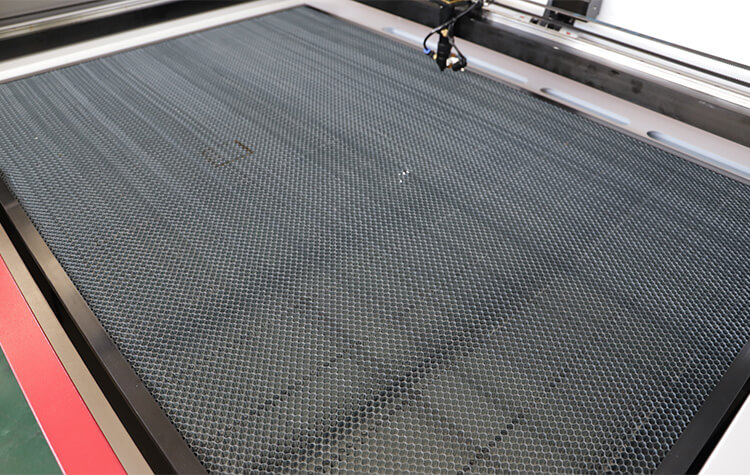 ---
Leather laser engraving machine Features:
◎High processing efficiency, 10 to 15 times that of manual engraving; high precision, low cost, and good printing effect;
◎The optimized design of the mechanical structure and the smallest overall size of the whole machine not only saves your precious space, but also the structure should not be deformed and the cutting precision is high;
◎Taiwan square linear guide, long life;
◎The use of patented technology makes the engraving effect of the rubber plate better, and it is not easy to burn;
◎Genuine laser engraving software, powerful; engraving and cutting can be carried out at the same time.
---
Laser Engraving Machines Application
Cutting: Wood, Rubber, PVC, Polywood, Plexiglass, Paper, Organic Board, Mylar, MDF, Mat Board, Leather, Laminate, Fiberglass, Felt, Fabric, EVA Rubber, Cloth, Acrylic, ABS, etc.
Engraving and Marking: Materials mentioned above, and: Tile, Painted metal, Marble, Glass, Crystal, Ceramic, Aluminum, etc.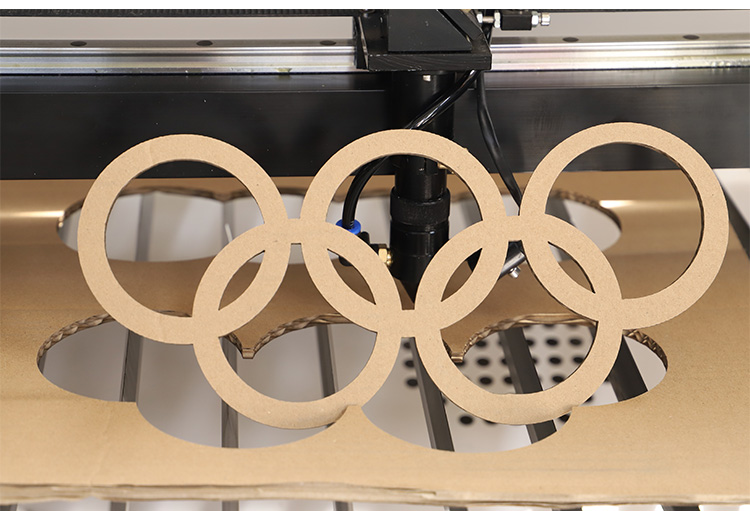 laser engraving machine for paper

Engraving on Wood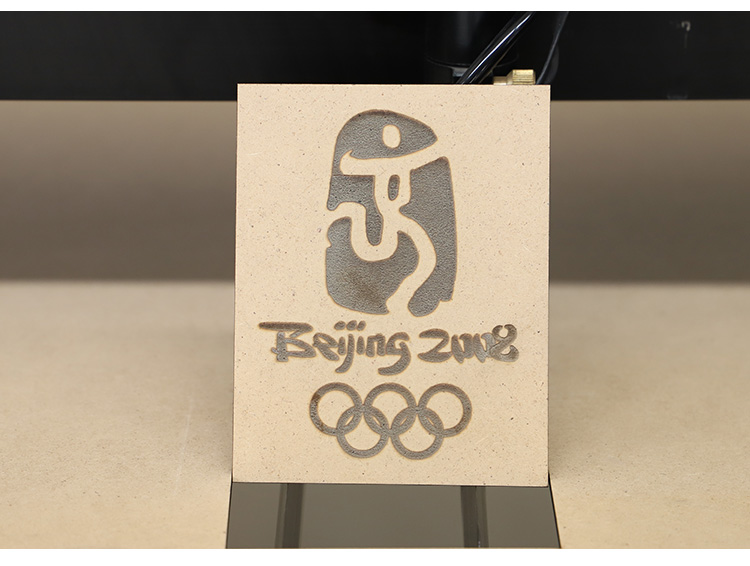 Engraving on Wood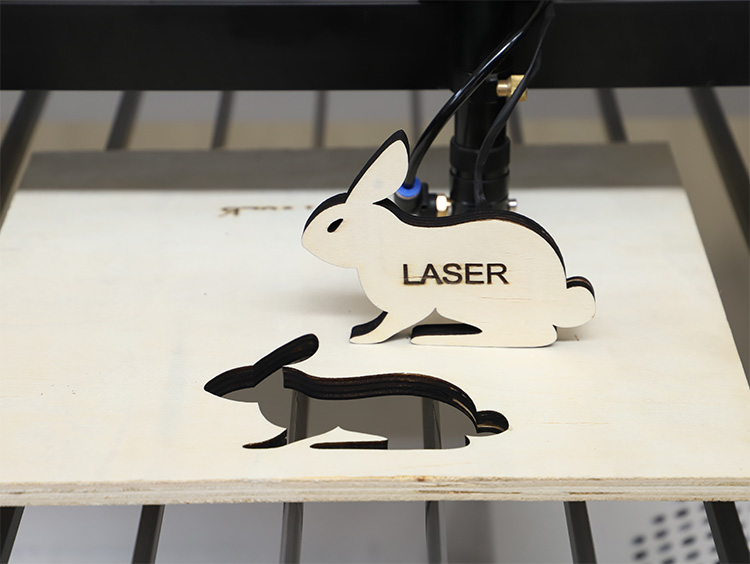 laser wood engraving cutting machine

Engraving on Acrylic

Engraving on Stone

Engraving on Glass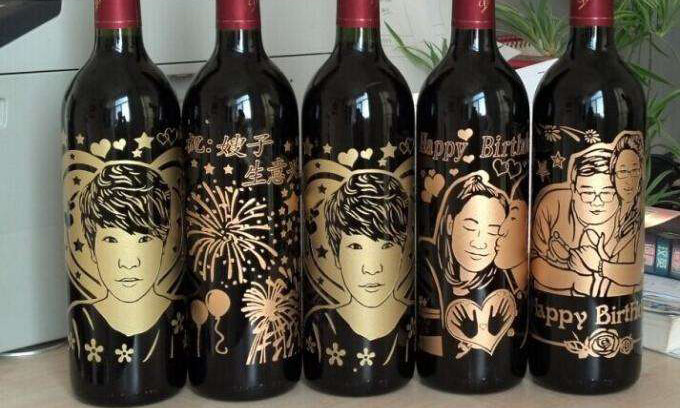 Engraving on Bottle
Laser Engraver Machine Parameter
| | |
| --- | --- |
| Model | iGL-C-6090 |
| Working area | 600mm x 900mm |
| Laser power | W2/W4/W6/W8 |
| Laser type | CO2 sealed laser tube, water-cooled |
| Cooling way | Water cooling CW3000/5000/5200 |
| Engraving speed | 0-60000cm/min |
| Cutting speed | 0-30000cm/min |
| Power supply | 220V/50Hz,  110V/60Hz, |
| Laser energy control | 1-100% software Settings |
| Graphic format supported | BMP, PLT, DST, DXF, AI |
| Software supported | CorelDraw, Photoshop, AutoCAD, Tajima |
| Driving system | 3-phase stepper motor with decelerator |
| Air assist | Air pump |
| Dichroic Cutting | Yes |
| Optional part | Red light pointer |
| Applicable material | Suits, Textile, Fabric, Cloth, Jeans, Leather, Acrylic, Wood, Rubber, Paper, Rubber, Dual Color Board, etc… |
---
Wood Laser Engraving Machine Manufacturers
iGOLDENCNC is the world-leading laser equipment manufacturer and service provider with a worldwide sales and service network and a broad network. Product resources guarantee that we can provide the most advanced laser technology and professional customer service. Over the past three years, we have provided a variety of  cutting solutions for a wide range of industries, 2 years warranty is the best guarantee.
  The design, raw materials and final products of iGOLDENCNC are certified and tested by the widest range of international standards. All core components such as laser source, laser head, rack, guide rail, motors, reducer are selected from hundreds of tests and comparisons to ensure high quality, stability and practicality.
  The equipment we have provided has been successfully operated in many different working conditions and environments, and it will bring you the most reliable and perfect function to fully satisfy your needs.
Also, if your company needs more detailed information, please let us know as soon as possible.
Do you need a catalogue, price or machine working video?
Please let us know your name and email, we will send you more information asap
iGOLDENCNC, Your best choice
iGOLDENCNC, as a professional laser machinery application solution supplier, covers flatbed fiber laser cutting machine, metal sheet and tube fiber laser cutter, metal tube fiber laser cutter, protective fiber laser cutting machine, CO2 laser engraving cutting machine, fiber laser marking machine, CO2 laser marking machine, UV laser marking machine, handheld laser welding machine, handheld laser cleaning machine and so on.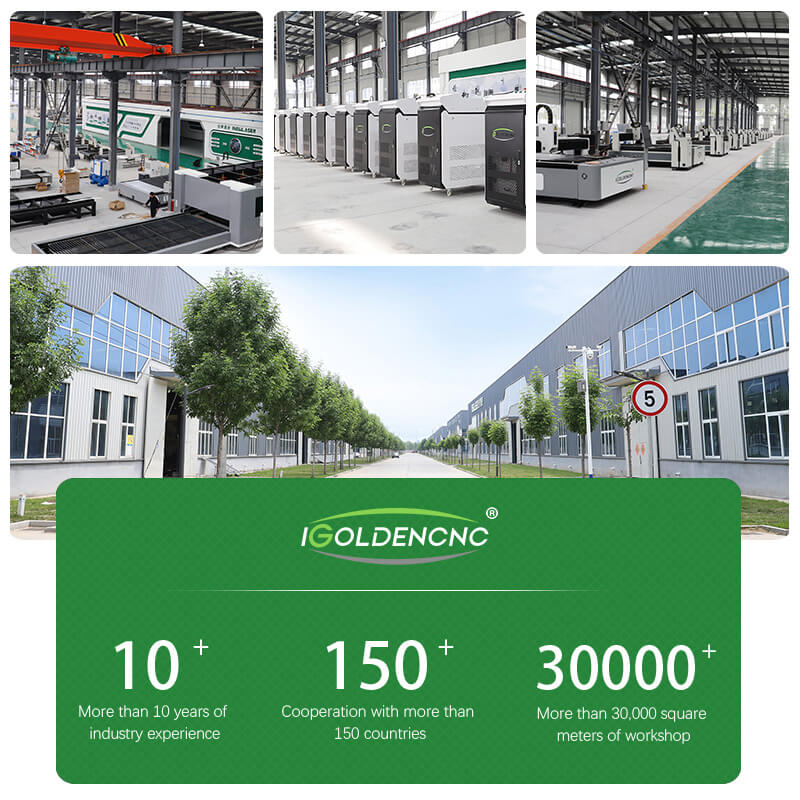 Strict Quality Control System
Each machine needs to go through 13 inspection processes from order to delivery. Advanced testing equipment are used, such as: dynamic balance tester, CNC high precision machining machine, 3D measuring machine; iGOLDENCNC has established a complete and strict quality control system, which controls the product quality from raw materials, production, and delivery, including 48-hour running test and 72-hour aging test, to ensure the excellent quality of our machines.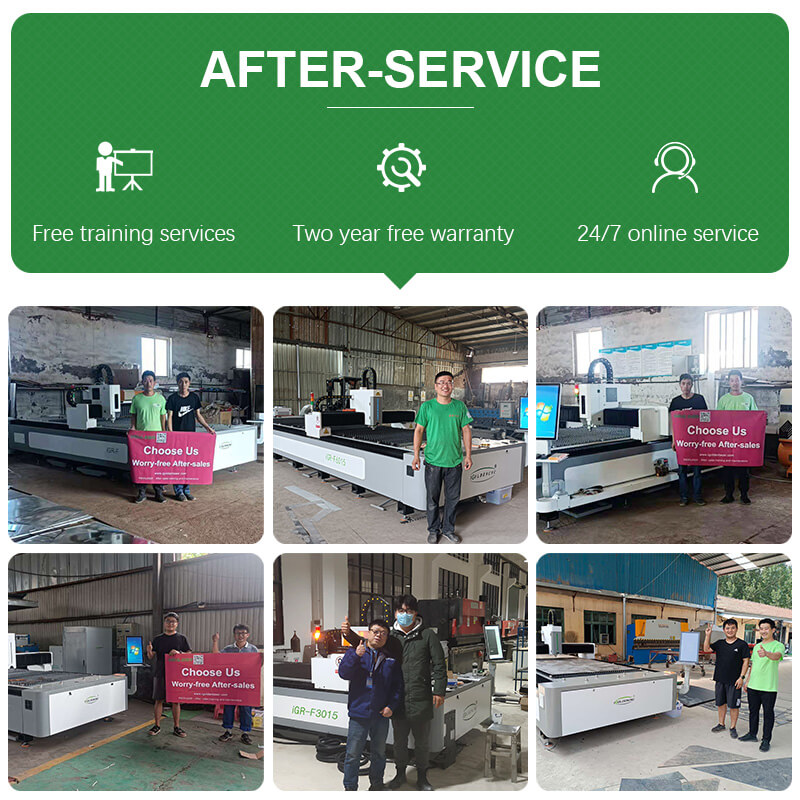 ---
The carbon dioxide laser is a gas molecular laser, the working substance is CO2 gas, and the auxiliary gas is nitrogen, helium, xenon and hydrogen. Since the energy conversion efficiency of this laser is as high as 25%, it is often used as a laser with high power output. The wavelength of carbon dioxide laser is 10.6 microns. It is impossible to see infrared light, has good stability, and is widely used.
Using the most advanced DSP control technology in the world, the first-in-class continuous and fast curve cutting function and the shortest processing path optimization function greatly improve the work efficiency. For the whole process of engraving, light attenuation compensation is automatically performed to ensure consistent cutting in different areas. The design of fast cutting control software and the buffer function during high-speed movement can improve production efficiency.