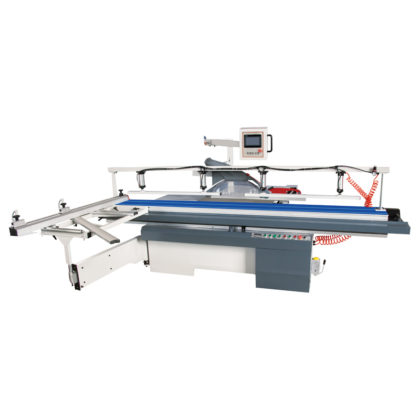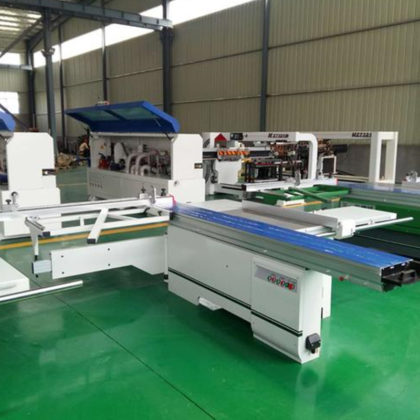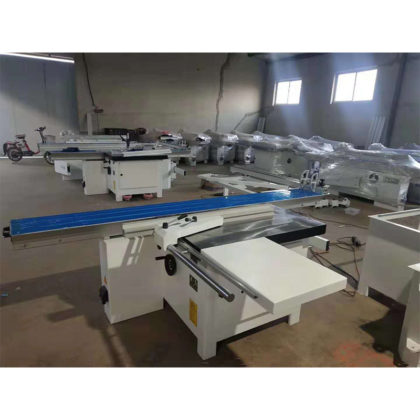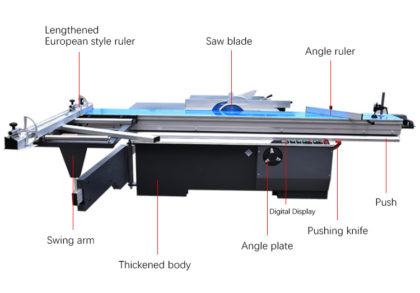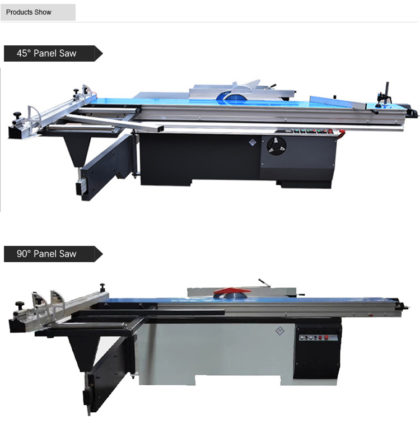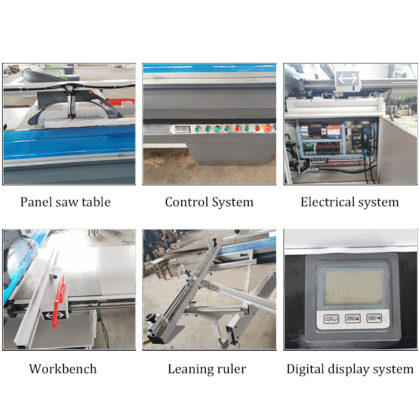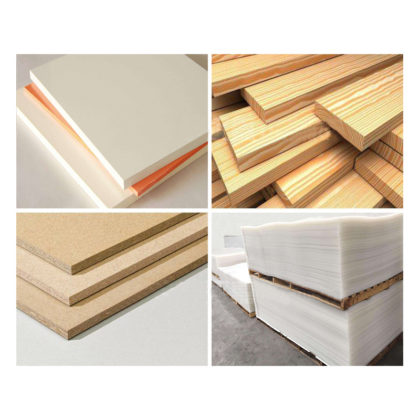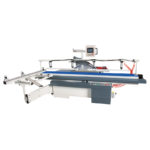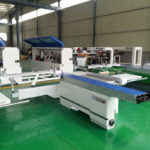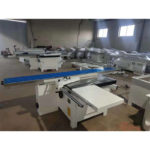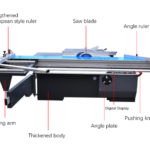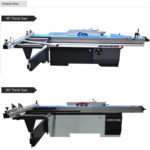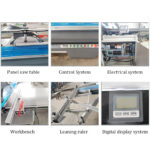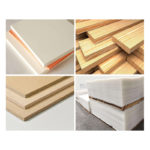 Sliding table panel saw machine wood cutting machine
Item No.: IGC-PS
This panel saw cutting machine use mobile worktable is pushed by hand to move back and forth to realize sawing processing. The scoring saw performs sawing in advance, and the main saw blade can use the tower wheel to change speed for sawing. The manual feed is light and labor-saving, the machining accuracy is high, and the good cutting quality is obtained.
The guide rail of the movable worktable is made of high-strength extruded aluminum alloy material, with high strength, no deformation, chrome-plated round bar structure, high positioning accuracy, and oxidation treatment on the surface of the worktable, which is beautiful and wear-resistant. The table saw can be applied to density boards, polished boards, wood-based boards, solid wood boards, ABS boards, PVC boards, etc. Cutting of plates.
Category: Furniture Making Machine >> Cabinet Maker
Response time: Within 1 hour
Supply Ability: 300 sets/month
Price Range: $1500-$2300
Description
Who is it for?
The panel saw cutting machine designed by iGOLDENCNC is used in conjunction with panel furniture making machine and six-sided drilling machine.
It is suitable for processing many kinds of board materials such as density board, particleboard, artificial board, solid wood board, plexiglass, PVC board, ABS board for board furniture, whole cabinet, wardrobe, customized furniture, office furniture that need to be cutting.
What makes it unique?
The iGC-PS series is very popular in wardrobe factories, cabinet factories and furniture factories. It improves the efficiency of board cutting, and it can be used with the opener to automate the production of furniture in the assembly line.
>Automatic detection, intelligent punching;
>high processing efficiency, reducing labor costs;
>Input memory, multiple modes can be switched freely;
>Easy to operate, quick obstacle removal, conducive to learning;
>Supported by industry leader iGOLDENCNC.
Applications of Side Hole CNC Drilling Machine

45 degree cutting

wood cutting process

90 degree cutting

solid board cutting

90 degree processing

panel making

cutting 45 degree board

MDF cutting
Saw blade diameter
φ300(φ250-φ350mm)
Master shaft diameter
φ40
Scoring saw diameter
∮120mm
Ps. Adjustment is available according to locally requirement
Features of Side Hole CNC Drilling Machine
Features of Panel Saw Cutting Machine
Customized is Available
The setting of the mobile worktable and the main saw blade can be adjusted at 45 degrees, which expands the range of use of the saw. The table saw can be applied to density boards, polished boards, wood-based boards, solid wood boards, ABS boards, PVC boards, etc.
Sliding table saw length 2800mm3000mm3200mm.
45 degrees, 90 degrees can be choose.
standard and high configuration according to your needs。
Please tell me what's material you want to cutting or engraving ?
And what's MAX size of carved material ? Do you mainly engrave or cut? If cut,What is your Max.cutting thickness? would you mind showing me your sample pictures?
We set up a special QUALITY CONTROL DEPARTMENT inside of the factory.Therefore there is a strict control for each process,and we have regulated the standards for welding process, machining process, assembly process, manufacturing process and packaging process,etc.
we offer Type3, ArtCAM software with machine.
Do you need a catalogue, price or machine working video?
Please let us know your name and email, we will send you more information asap