The brand of woodworking cutting machine is good?
Thorpe
At present, there are many woodworking cutting machine enterprises, and the product quality difference is relatively large, which is mainly reflected in the excessive publicity of some enterprises, poor quality and poor craftsmanship. Jiabang CNC has many years of production experience and strict product quality control. It has become a reliable brand for woodworking businesses

First, determine your location based on your industry
Since different customers have different processing requirements, please choose the woodworking cutting machine products you need according to your main products. For example, your main business is manufacturing doors. Three process openers are available. If you are a cabinet door, the cutting machine with straight tool change on the market is more cost-effective, and the performance of disc tool change is better. There are 12 tools in the tool magazine of the disc tool change machining center, which can quickly change tools and improve production efficiency. You can also increase the knife shape according to your own requirements. There are other cutting machines such as four-process, double-cut plus row drill, disc cut and row drill. Different cutting machines are used to process different processes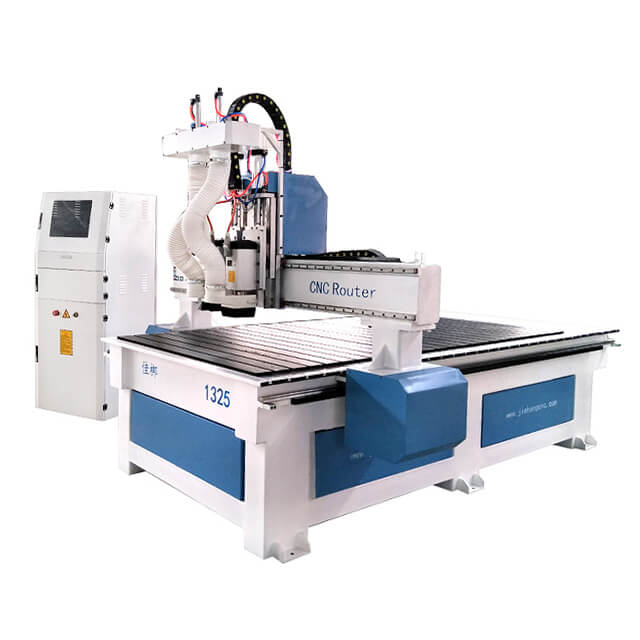 Shop around, do field trips.
It is said that you need to shop around. At an early stage, after understanding your needs, you can conduct a field survey on the size of the manufacturer. Instead of pursuing cheapness and convenience, you can choose a manufacturer with imperfect supporting facilities. Customers do need software training, after-sales service, and technical guidance. Only large manufacturers can be assured of post-service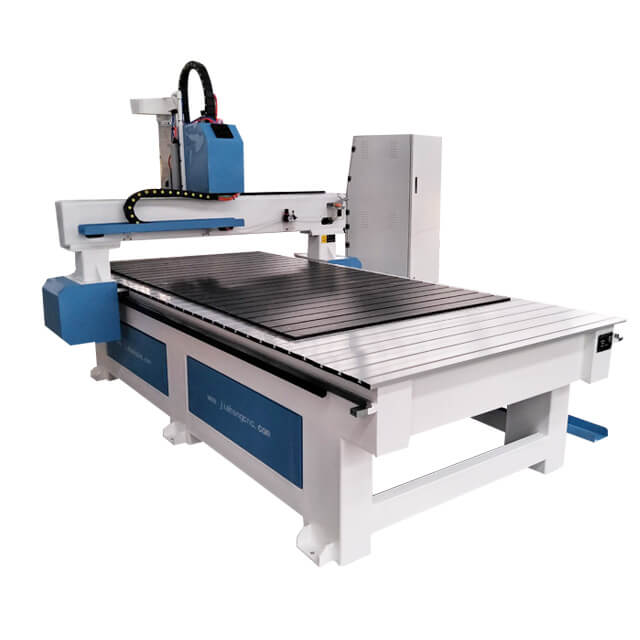 Assembly Process and Manufacturer's Hardware Requirements
Every step of the woodworking cutting machine from component processing, base welding to accessories assembly is related to the accuracy and running speed of the engraving machine. This requires machining techniques and careful measurement. This requires the strength of the manufacturer. For example, the multi-million-bed milling and drilling equipment of a five-sided drilling machine machining center is not suitable for small factories, but on this basis, it affects the accuracy level of the engraving machine. Therefore, both the assembly process and the manufacturer's hardware requirements affect the quality of the engraving machine. If you want to be on the leading edge of your product, you should keep improving in every way. There are many main accessories that affect the accuracy of the engraving machine, such as drivers, motors, guide rails, racks, etc. The price difference is also very large and needs to be introduced by the salesperson
Specify the configuration when signing the contract
Specify the configuration when signing the contract to prevent the high-configuration machine you ordered from being discovered when you receive the goods, and the low-configuration machine sent by the manufacturer to you can be regarded as safeguarding your rights.
Recommended equipment: double-station four-process CNC woodworking cutting machine
The four-process CNC woodworking cutting machine is a very cost-effective equipment. It is equipped with four processing spindles, which can continuously complete the processing of the four processes, including cutting, carving, drilling vertical holes, grooving and other processes. It is widely used for cutting and blanking of cabinets, wardrobes, office furniture, panel furniture, etc., slotting and arranging holes, and also suitable for carving of various handicrafts, such as relief, hollowing, etc.
※Double-table exchange processing, one-station processing, two-station picking and waiting for material, alternate processing to reduce the standby time in the working cycle.
※CNC cutting, grooving, milling, engraving, hollowing, punching and other processes are completed in one go, and the process is uninterrupted, which improves the efficiency of output.
※Second switching of the inverter, zero-second switching of the spindle process, accurate and efficient.
※The design of the machine control interface is user-friendly, the machine is agile and fast, and the efficiency is high, helping you improve your productivity.
※The product adopts imported components such as 2 6kw air-cooled spindles and two .5kw air-cooled spindles, Taiwan Baoyuan CNC system, Japan SHIMPO reducer, France Schneider electrical components, etc., with stable performance.
※The table is a vacuum adsorption table, which can strongly adsorb materials of different areas.