What is Laser Welding ?
Tina
Automated laser welding has grown in popularity over the past few years as shop owners have seen how efficient the process can be, given the right application. Because of the reduced heat-affected zone achieved with a laser, and the ability to produce quality welds without the need for welding wire, it was a natural consideration for anyone working with thin materials like stainless, where product finish is often top of mind. Until recently, exporting this technology to manual applications seemed unlikely due to the complexity and cost of traditional laser equipment and health and safety concerns associated with badly designed products.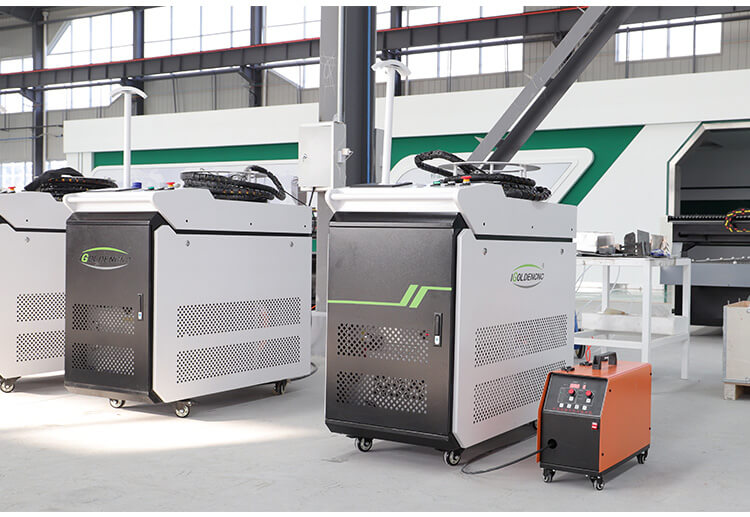 iGWL series laser welding machine is the new generation of safe, high efficiency, energy saving, environment-friendly metal laser welding equipment, using handheld swing welding head, infrared ray positioning, touch screen and button control, combined with the advanced integrated control system, the precision CNC fiber laser welding machine is assembled. The heating area is small during welding, and it will not cause deformation, blackening, and traces on the back of the workpiece.
iGOLDENLASER is the world-leading laser equipment manufacturer and service provider with a worldwide sales and service network and a broad network. Product resources guarantee that we can provide the most advanced laser technology and professional customer service. Over the past three years, we have provided a variety of metal cutting solutions for a wide range of industries, 2 years warranty is the best guarantee.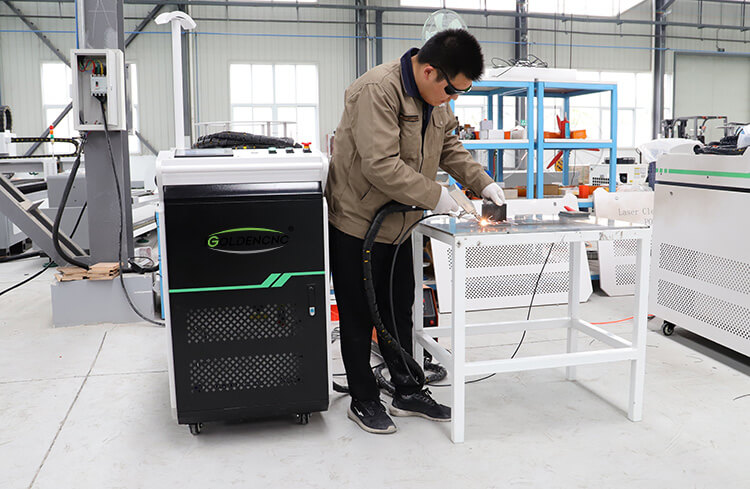 Hand-held laser welding machine, using infrared precise positioning, flexible and convenient, firm welding, no consumables, smooth and fine welding seam and not easy to deform, mainly for laser welding of long-distance and large workpieces, widely used in large and medium-sized sheet metal, cabinets, and chassis , Long-distance spot welding, full welding, continuous welding, sealing welding of inner corners, outer corners, and seams of large workpieces such as aluminum alloy door and window frames, stairs, elevators, and stainless steel furniture.
Laser welding can be applied to the welding of titanium, nickel, tin, zinc, copper, aluminum, chromium, niobium, gold, silver and other metals and their alloys, as well as steel, Kovar and other alloys of the same material. It can be applied to the welding of various dissimilar metals such as copper-nickel, nickel-titanium, copper-titanium, titanium-molybdenum, brass-copper, and low carbon steel-copper. At the same time, it is also widely used in industries such as mobile phone communications, electronic components, glasses and watches, jewelry, hardware products, precision equipment, medical equipment, auto parts, and craft gifts.
Hand-Held Laser Welding Machine Basics
The appearance of the MAX weld power source is precisely the sort of box construction that a welder is used to, measuring 12.4 by 25.2 by 21 in. and weighing 118 lbs. It includes a control panel that allows the operator to adjust the laser power between 150 and 1,500 W, allowing fast welding of up to 4-mm-thick material to be set by the simple turn of a knob. The system can store up to 74 preset modes, comprising welding recipes recommended by the manufacturer with space for those developed by the user. The system gives the operator the ability to adjust these preset modes for specific material and part configurations.
Though the weld gun handles like a GMAW torch while looking like a GTAW gun, the power source doesn't produce an arc. Instead, very highly focused light energy generated by a fibre laser source (so-called because it uses entirely solid-state optical fibre technology for efficiency and reliability) is used to create the melt pool. At the full 1,500 W of power, weld thicknesses of up to 4 mm are possible in single-sided welds in stainless steel, galvanized steel, mild steel, and aluminum, and 10 mm for a double-sided weld. Weld thicknesses of up to 1 mm are possible in copper using a pulsed mode for a single-sided weld and 2 mm for a double-sided weld.
Lasers are quite precise, of course, so achieving a decent weld on parts with less than perfect fit-up requires the wobble setting.
"MAX and other laser manufacturers use the term 'wobbling' to describe an equipment function that causes the position of the beam to be scanned over small distances," said David Fisher, director of corporate marketing, MAX. "In this case, the beam is wobbled, or scanned from side to side, to increase the width of the melt pool."
Using the wobble function, the operator can set a seam width up to 5 mm. An additional control known as wobble-frequency can be used to fine-tune the appearance and quality of the weld.
"Wobble frequency and width are already set in the preset programs," said Fisher. "You don't see it but it is in the background. If you need more or less of it, you can dial it in to adjust to your needs."
In addition to the basic welding mode, known as CW mode because the laser beam is operating in a continuous wave, the machine is also equipped with a tack mode, a stitch-welding mode, and pulsed mode, all different settings optimized for specific applications. The machine comes with a matrix chart for different materials and thicknesses to guide the operatorin selecting the best processing mode.For applications involving less precise parts that require some metal fill, an optional automatic wire feeder can be affixed to the gun. Again, preset mode settings are available to get good results right out of the box.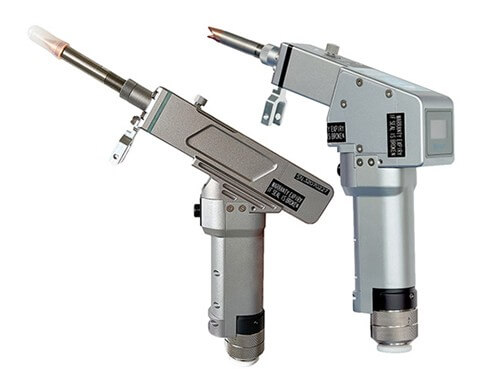 Operators using a laser system need to observe a couple of additional safety measures. First, the system must be operated in what is referred to as a Laser Controlled Area; typically a light-tight enclosed area or room with safety interlocks and visual indicators on the doors to prevent any unprotected persons from entering the area and being exposed to the laser beam. Second, for anyone within the laser controlled area, vendor-provided laser safety glasses and helmet protection must be worn whenever the laser is operating. As additional protection for the laser operators, the machine is also equipped with other safety devices. Like all laser products, a key switch allows it to be locked out when not used by a trained operator.