ATC CNC Woodworking Machine_Automatic Panel Furniture Production Line
Tina
The panel furniture production line is composed of multiple single machines through connected equipment, including automatic labeling CNC opener, edge banding machine, through-type six-sided drill and other equipment.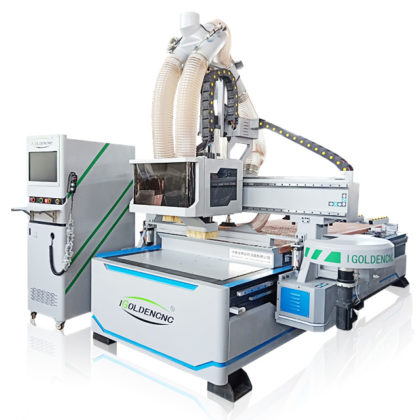 Among them, the CNC cutting machine is equipped with automatic labeling and automatic feeding functions, the edge banding machine can be equipped with a rotary line function, and the six-sided drill can be equipped with automatic loading and unloading, with a queuing function, and uninterrupted production. Compared with the multi-process engraving equipment, the processing of the workpiece is more accurate.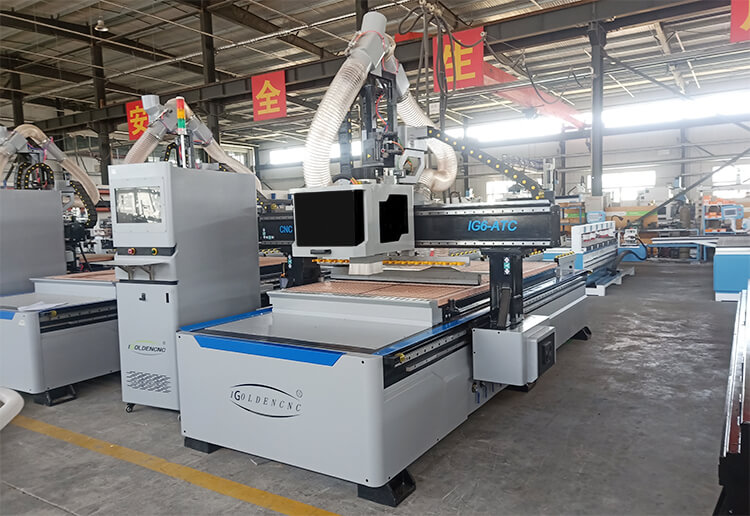 More commonly used objects: cabinet wardrobe industry, woodworking industry, custom panel furniture industry, etc.
Features and advantages:
It integrates automatic labeling, automatic loading and unloading, cutting, punching, digging, and automatic cutting into one, without interruption in the process, maximizing efficiency, and strong compatibility, which can be seamlessly connected with a variety of unloading software.
Automatic loading and unloading, dust removal, and positioning systems can reduce labor costs and work intensity, and can also improve production efficiency and reduce production costs.
The whole machine has a patented design structure and is equipped with material pushing and dust removal equipment, which can truly realize automatic continuous work.
Automatic labeling and plate processing can be carried out at the same time, saving time and efficient automatic labeling matches a variety of labeling methods, which can completely avoid various accidents and errors that may occur in the automatic labeling process.
The operation is simple, and the five-sided punching and grooving cutting process can be automatically realized in one workpiece clamping.