Best Mini CNC Carving Machines with Semi-protection Cover
Thorpe
In need of a capable but small CNC carving machine? Mini carving machine is a small CNC woodworking machine semi-protective device. It has high accuracy, good performance, low price, small footprint, and is mainly used for various small mould engraving. It is widely used in the mould industry, industrial processing and handicraft processing industry.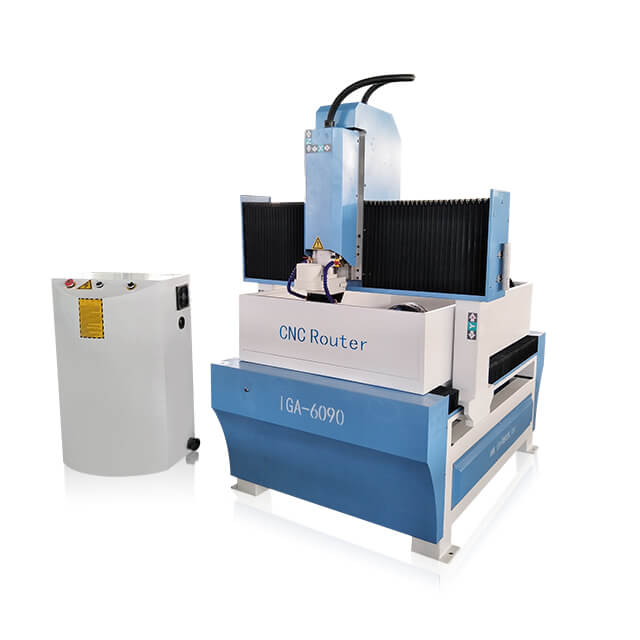 1.Adopt high-speed water cooling motor with invariably power, big torque,strong cutting, high-frequency and long-life.
2.Available for continuous work for a long time.
3.Our routers have the features of recarving after stop and the power failure may be restored.
4.Unique preservation way of the zero point.

1.Mainly used for engraving and milling on PVC, acrylic, Organic glass, double-color plates, engineering plastics, bakelite, solid wood, etc.
2.Soft metal materials, processing of graphite electrodes, also suitable for engraving PCB circuit boards, wood model molds, crafts.
3.It can open holes and mill holes in plastic boxes, aluminum alloy cases, and panels that do not exceed the specified specifications.
4.It can also perform three-dimensional carving and drilling and milling of metal materials such as aluminum alloy and copper at a low feed rate.
Summary
Recommendable mini CNC machines are pretty few and far between at the time of publication. There are plenty of them out there, but determining which ones are worth spending your money on is difficult, and there are many machines that come with a lot of negative feedback, either about the machine or the company selling it.
As a result, the list below is fairly short, but from our research, we've decided that these picks are solid, dependable choices for small CNC machines. They come with a number of recommendations from users and are from companies with a reputation for being reliable or vendors with a strong standing.
Here is a short but sweet list, sorted by price, not preference. If we were going to pick a mini CNC machine, it would be one of these.