CNC Plasma Cutting Machine Factory from China
Tina
Cnc Plasma Cutting Machine
igoldencnc is professional on CNC cutting machine powered by plasma and oxy-fuel. From basic plate cutting machine, Gantry cnc plasma cutting machine, table cnc plasma cutting machine and portable cnc plasma cutting machine, igoldencnc is also Leading manufacturer in pipe and profile cutting machine, from pipe cutting and beveling, tube cutting and beveling, beam/angle steel/ channel steel/flat buld processing. By developing our own system and software in 3D profiling, igoldencnc become the top brand in metal cutting with competitive price and professional products.
Portable Cnc Plasma Cutting Machine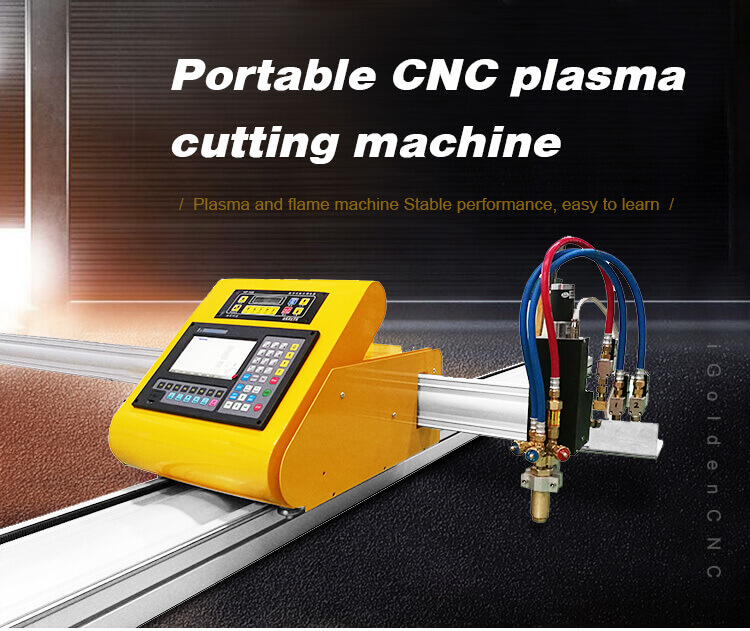 This portable cnc plasma cutter can cut any complex profiles on metals, which reduces machining again and improves productivity. This portable cnc plasma cutter supports both plasma cutter and oxy-fuel cutting.
With its USB port, the data transmission from a PC is as easy as downloading photos from a digital camera.
This portable cnc plasma cutter is an automatic portable CNC machine with THC. The cutting control system can control the motion of 2 axis, which is suitable for flame or plasma cutting. The THC controller is designed to change the height between torch & workpiece. This portable cnc plasma cutter is accurate, stable, low noise, while easy to operate. With graphic to guide your use, come with 2 booklet of user manual to explicitly guide your operation.