Fiber Pipe Laser Tube Cutting Machine for Sale
Thorpe
What is the Fiber Pipe Laser Tube Cutting Machine?
Fiber Pipe Laser Tube Cutting Machine, Tubes and profiles are used everywhere – from mechanical engineering and system construction all the way to the furniture industry. Lasers have opened up new design possibilities, so more and more designers are taking advantage of the benefits of laser-cut tubes and profiles thereby considerably increasing demand.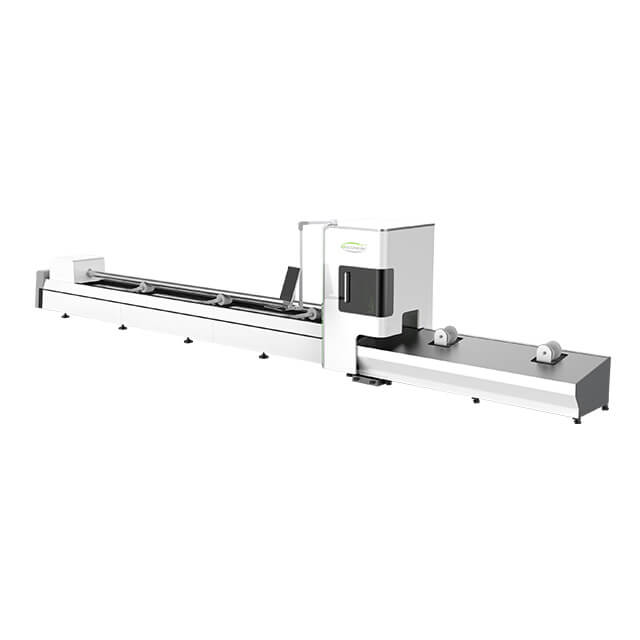 Machine Advantages of the Fiber Pipe Tube Cutting Machine
The whole machine is highly integrated, has good system performance and long life, automatic lubrication;
Highly automated, strong anti-interference ability, fast dynamic response speed;
Centralized operation, flexible processing, automatic unloading, convenient and fast pneumatic chuck clamping;
Simple maintenance and maintenance, basically maintenance-free;
The use of special laser tube cutting software and the core technology of efficient cutting are the fundamental guarantee for effectively saving materials and improving cutting efficiency.
Machine Working Processes of the Fiber Pipe Tube Cutting Machine
Automatic Tube Bundle Loading
Automatic Material Alignment
Automatic Feeding and Rotation
Fiber Laser Tube Cutting
Unloading
Application of the Fiber Pipe Tube Cutting Machine
CNC laser cutting machine, also called fiber laser cutting machine, fiber laser cutter, laser cutter, metal laser cutter, metal laser cutting machine, designed for high precision metal plate cutting processing.
Hot applications is cutting for stainless steel, carbon steel, aluminum, copper, galvanized sheet and other metal plate.