Flying Fiber Laser Marker- IGOLDENCNC
Thorpe
What is the Flying Fiber Laser Marker?
Flying Fiber Laser Marker raycus flying online fiber laser marking machine engraver 30w fiber laser marking machine.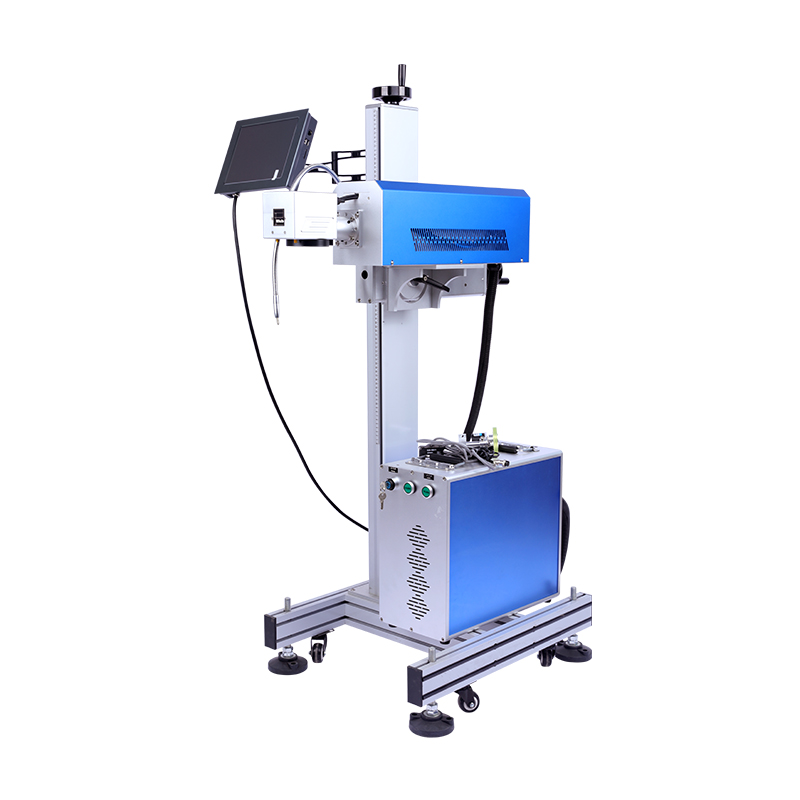 Details
1.Adopts the USA RF laser generator, high speed scanning vibrating lens and extending focusing system, high precision, high speed.
2.Red light positioning system,ensure accurate positioning,avoid waste.
3.Professional marking software owns strong graphics drawing and editing funcion,enable direct marking of color graphic or marking after color convert from RGB to grey scale.
4.It is popular with it's high precision, high speed, carving depth of random control. It can be applied to a variety of non-metal engraving. No consumables, Marking clear, not easy to wear and tear.
Feature
Environmentally friendly: Using no harsh chemicals during the process. No need water chiller to cool, small size small occupation, can be easily installed in many places.
Cost-effective: No maintenance during the 100,000 hours working life. One machine can be used in many different materials & industry. Marking software c/w machine. Minimal part replacement
High efficiency: Computer operated, suitable for automatically processing (like production line, automatically filling line). Marking speed is 7000mm/s.
Full supporting: Warranty two year. Full operator training. Our engineers providing a solution according to your application. Engineers available service machinery overseas.
High quality: imported core spare parts like German IPG fiber laser.
Advantage
High adaptability: Can be used on many materials like metal, plastic, leather, alloy etc. Can be used in many industries like Jewelry engraving, Medical devices, Phone case engraving, Hardware industry, stainless steel tableware, electron components marking etc.
Permanent marking: Laser marking is a permanent marking. It won't fade, run or become less discernable as time passes like traditional marking including ink jet, hand engraving, dot-peen marking.
Long service time: Fiber laser model has a over 100,000 hours working life. Almost no maintenance during this period.
Easy to operate: Support almost any Windows-based software like Coreldraw, AutoCAD, Photoshop. No need to adjust Q-switch easier than YAG diode marking machine.
High precision: 0.0025mm re-position accuracy. Minimum line width 0.01mm.
Non-contact process: Won't cause mechanical extrusion or mechanical stress to materials. Laser beam won't move the work piece.
Portable: Small footprint, easy to move and transportation. Size like a computer case.
Application
can be a variety of metal, non-metallic materials for processing.Especially for high hardness, high melting point, brittle material marking more obvious advantages.
belongs to the non-contact processing, does not damage the product, no tool wear, marking good quality.
The laser beam is fine, the processing material consumption is small, and the processing heat influence area is small.
high processing efficiency, the use of computer control, easy to achieve automation.