Fully Automatic 3d Reliefs Stone Engraving Machine
Tina
Cnc stone engraving machine, pantograph, 3D bas-reliefs and writing of all true type fonts。Cnc stone machine – kitchen & vanity top marble, granite, quartz, ceramic, neolith lapitec,Granite, marble, bluestone, crystal, microcrystalline, various artificial stones, glass, murals, village steles, tombstones, milestones, decorative kick-line and other convenient engraving, carving.

It can be used for Yin carving, Yang carving, line carving, relief carving, etc. The depth of carving can reach 200 mm. It can be used for arc bottom, cusp bottom, flat bottom characters, special-shaped cutting, inverted, chamfered, arc lines, etc.
Stone engraving machine is fully automatic computer-controlled engraving equipment that can engrave calligraphy and painting on natural stone, glass, and ceramics. It can meet the requirements of personalized home decoration and tooling art design, and can be used as advanced engraving processing equipment for decoration companies, handicraft industry, stone industry, inscription industry, and ceramic companies.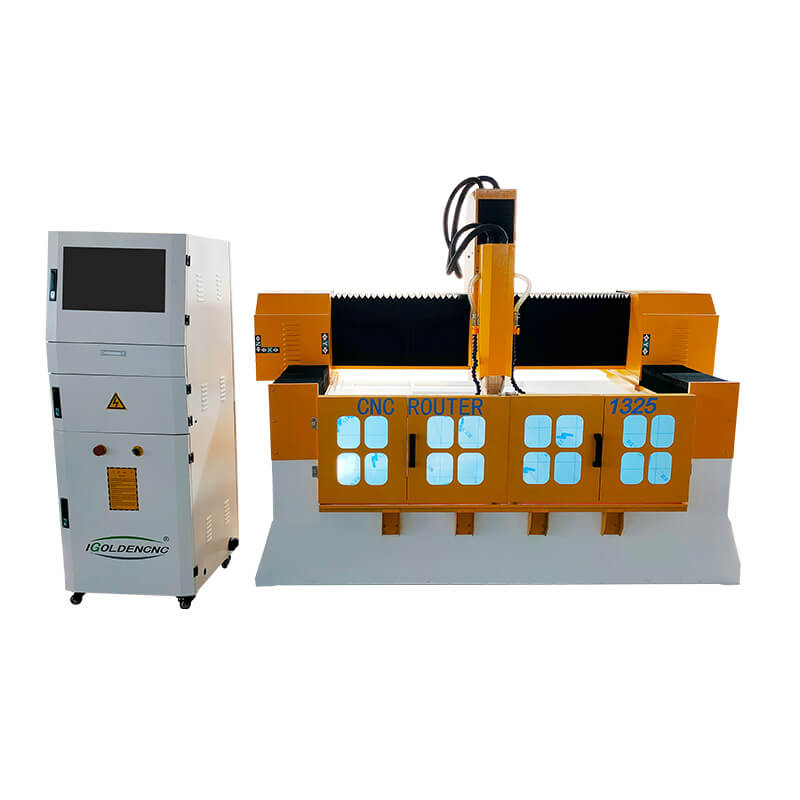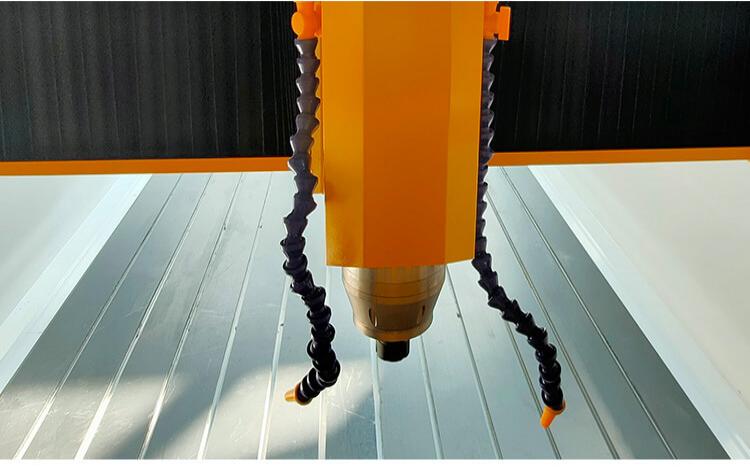 Three axises adopt imported linear orbit, two line sliding track, heavy loading, stable working, high precision, longlife time.

Whole seamless weld steel structure, wheels on cnc router table, not easy to distort, the table back lining is armor plate, good rigidity, the machine can bear 1 MT at least.

Constant power spindle and motor, strong cutting capacity, high efficiency,Well compatibility, compatible software CAD/CAM, such as Type3,  Artcam, Castmate, Wentai, CorelDraw.

Double direction cutters cooling stem can prolong the life time of using.
Popular with stone processing manufacturers, the iGS-S series stone carving machine implements basic processing for a variety of common materials with multiple uses and is designed for stone carving processing, the main function is plane carving, relief, line carving, cutting, lettering, hollowing, chamfering, drilling, etc., carving can be divided into intaglio and relief.
This cnc stone carving machine is designed for stone carving and can cut, engrave, and drill on marble, granite, travertine, limestone, onyx, soapstone, slate, quartzite, and other materials. It is suitable for fireplaces, countertops, sinks, and desks in kitchens, bathrooms, residential, hotel, and office buildings.