Get to know this woodworking engraving machine
Thorpe
CNC woodworking engraving machine is widely used now, so, do you know this woodworking engraving machine?The following CNC will introduce to you.
Machine introduction:
(1)The NC studio control system adopts the intelligent budget rule to give full play to the potential of the motor, realize high-speed processing, synchronous curve and line, and better curve. Good software compatibility, compatible with various CAD/CAM design and production software such as type3/Artcam/Castmate/Wentai. The Y-axis is driven by dual motors, so that it can run at a high speed up to a idling speed of more than 35 m/min. With the strong cutting spindle, the engraving speed can be further improved. The control interface is designed to be user-friendly and easy to operate. The operator can take up the job after simple training without skilled workers.This model adopts HQD high-power air-cooled spindle, original electrical components and other components, with stable performance.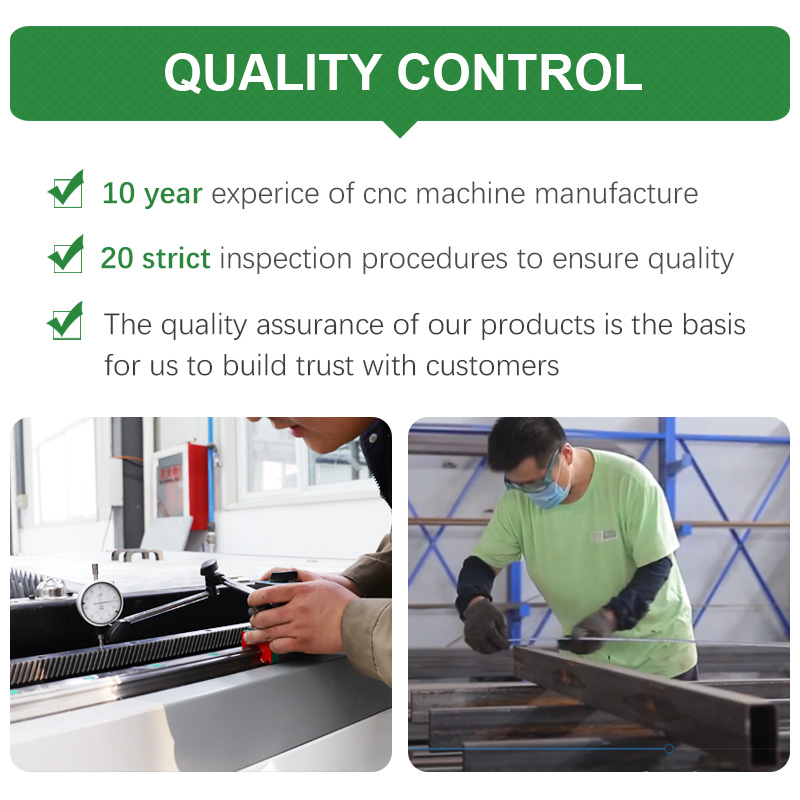 (2)The table top of this woodworking engraving machine is a vacuum adsorption table, which can strongly adsorb materials of different areas, processing small plates without displacement, smooth processing surface, and accurate plate size. Electric oil injection, can be automatically oiled according to the time setting, to ensure the lubrication of the slider and the screw guide rail, and prolong the service life.Taiwan's high-precision square linear guides have high precision, long service life, large contact surface, and strong load bearing capacity. The vertical rail technology can better ensure running stability.
Reinforced and thickened heavy-duty gantry, the steel plate is processed by precision cutting and planer, plus welding, which is equivalent to secondary tempering treatment, ensuring long-lasting durability and no deformation of the gantry. The integral cast iron side plate is treated with high temperature tempering to prevent deformation of the side plate and affect the traveling accuracy of the Y-axis.
Applicable industries:
Woodworking industry:three-dimensional wave board processing, cabinet door, craft wooden door, paint-free door, screen, craft fan window processing furniture products milling engraving. Wardrobe cabinets, cabinet cabinets, computer desks, panel furniture, office furniture, wooden speakers, wooden kitchen utensils and other panel furniture flat blanking, milling, chamfering, punching, carving and other auxiliary processing.
Today's introduction is here. You already know about this woodworking engraving machine. If you still don't understand anything, please consult the IGOLDEN CNC website, and we will try our best to answer it for you!