How to choose a carpentry carving machine cutter
Admin
In the engraving of wood carving machine, the choice of engraving machine tools can directly affect the quality and precision of engraving. It is an important factor to choose the right tool for different materials during different engraving processes to ensure fast and efficient production. Today, igoldencnc will take you to know some knowledge about the engraving machine tool.
Firstly, we need to learn the main classification of woodworking engraving tools and the materials that are suitable for processing.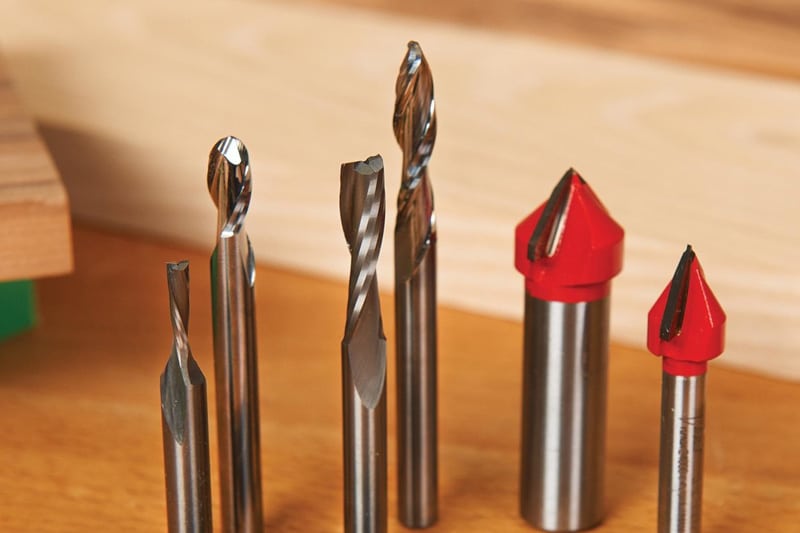 Secondly, we need to know the nature of the material being processed.
Wood is the main material for wood carving machine engraving. Take wood as an example and let's take a look at the properties of various woods. Wood mainly consists of solid wood and wood composites. Solid wood can be divided into soft materials, hard materials and modified wood. Wooden composite materials include veneer lumber, plywood, particle board, hard fiber board, medium density fiber board, high-density fiber board, block board, rubber composites, etc. Moreover, some wood or wood composite parts are also treated with one-sided or double-sided veneers.
Woodworking CNC router is one of the important products of igoldencnc. It is widely used in wooden door and panel furniture manufacturing enterprises, as well as exquisite tea sets, hollow partitions and processing industries. Our engraving machine has always been trusted and praised by many customers with the advantages of high configuration and precision, good quality, long service life and perfect after-sales service.
Choose igoldencnc to make your engraving easily!
Flat-bottomed knives
This is a common type of woodworking engraving machine tool. It is suitable for small precision relief processing, and the engraved product has a smooth and beautiful edge. However, If process large reliefs, it need take more time.
Straight knife
Straight knives are also a common type, and it is often used to engrave large characters. The edge of the processed material is straight, which is commonly used to engrave PVC and acrylic.
Milling knife
Milling knives are one of the most used tools in woodworking engraving. There are many different types of milling knives according to the shapes. For example, the double-edged spiral milling knives are used in processing acrylic and MDF, and the single-blade spiral ball-end milling knives for large deep relief processing of cork, MDF, solid wood, acrylic and other materials.