How to choose Gantry Moving 5 Axis Cnc Router?
Thorpe
Looking for 5 Axis Gantry Moving Cnc Router ? Start with the very popular G Series moving gantry CNC platform and add the reliable 2-axis articulating head. The C.R. Onsrud 5-Axis G Series CNC router delivers you the additional cutting angles you need within a floor-space saving platform. It also offers the production flexibility to accommodate small or large parts on a single run coupled with the cost savings afforded by a moving-gantry style of machine. If you need 5-axis functionality for your facility, the economical G Series platform delivers.

The Role of 5 Axis Cnc Router
1.Composite materials industry: Trimming and punching of various composite materials such as plastic parts, glass fiber reinforced plastic parts, rubber and plastic products;
2.Mold industry: 5 axis processing of FRP wood mold, casting wood mold, resin products, sludge model and various non-metal molds;
3.Ceramic sanitary industry: 5 axis processing of gypsum molds, 5 axis processing of various gypsum products;
4.Furniture industry: 5 axis processing of solid wood furniture, 5 axis processing of various furniture tenon and mortise pieces, 5 axis processing of stair elbows, and 5 axis processing of various furniture.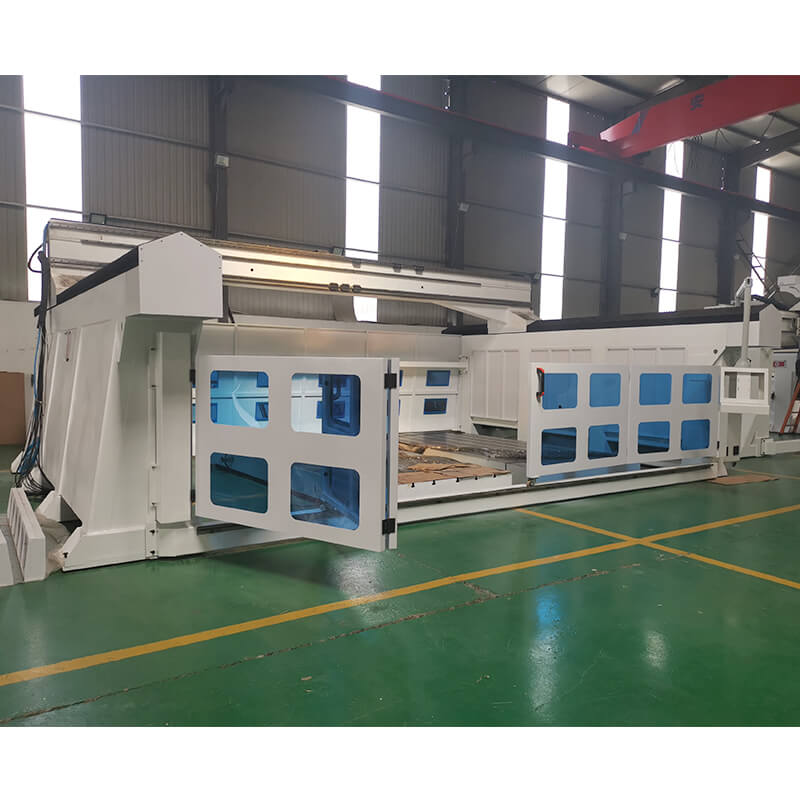 5 axis cnc router generally uses syntec, ossett, siemens system.
5 axis can engrave various shapes better than 4 axis can only engrave cylinder.
5 axis cnc machine are mainly used for foam mold, wood mold, large plastic mold, large casting mold.
Used for Processing and manufacturing of lampshade molds and large special molds.
In Conclusion
Advanced 5 axis cnc router machine, also known as 5 axis cnc machining center, 5 axis cnc milling machine, is good at space curved surface processing, special-shaped processing, hollow processing, punching, oblique drilling, chamfering, etc. It is widely used in aerospace, military scientific research, precision machinery, high-precision medical equipment, normal manufacturing, etc.