How to improve the efficiency of the six-sided drill production line?
Tina
How to improve the efficiency of the six-sided drill production line?
So far, in the field of woodworking machinery and equipment, the six-sided drill production line has gradually occupied the market and has become the choice of many customized furniture companies with a certain production capacity. Compared with the traditional side hole drill, the six-sided drill production line has obvious advantages and prominent position. The front end is matched with a high-end CNC cutting machine or an electronic cutting saw to truly realize the intelligent production of the panel furniture assembly line. In terms of processing efficiency, because the laser side hole machine is still manual flipping, the labor intensity of the workers is still very large, and the assembly line is inconsistent. The six-sided drill production line is adopted, and the panel furniture production line truly realizes automatic assembly line operation.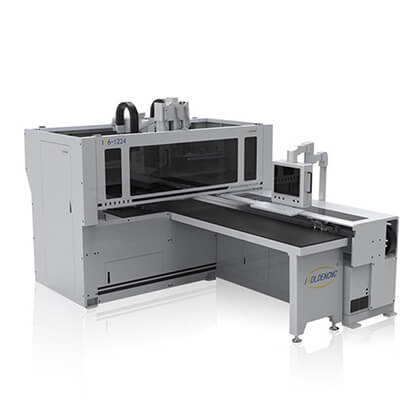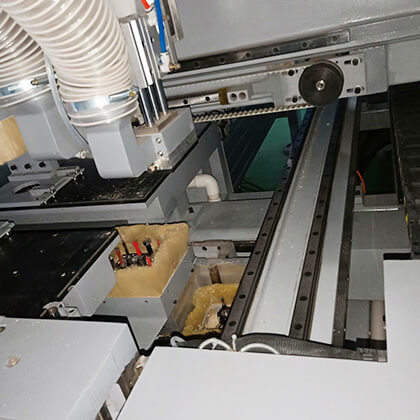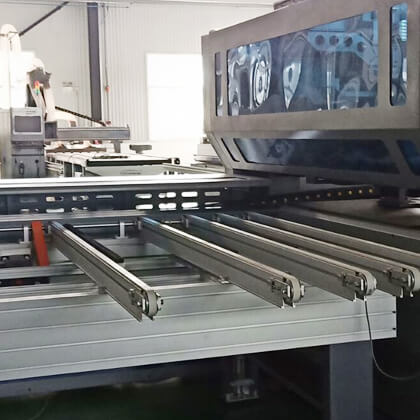 The six-sided drilling production line is used for drilling and slotting in the production of panel furniture. Its characteristic is that it can be fully automatic drilling and slotting at one time. The processing efficiency is high and the precision is good. Especially good at the production and processing of customized furniture; mainly equipped with woodworking electronic cutting saw or panel furniture CNC cutting machine. Generally, it is equipped with a panel furniture cutting machine, which cuts the material at the front and opens multiple punches for slotting at the rear. Under normal circumstances, the next CNC cutting machine is just a six-sided drill, which is especially suitable for the production and processing of customized furniture special-shaped panels.
For example, the clamping method can be improved. The improved fixture is not only more convenient to use, but also smarter. The improved fixture can not only be tight, but also can rotate, and at the same time can automatically change the speed according to the processing program, thereby improving efficiency.
When processing the six-sided drill production line, it is necessary to complete the processing process in accordance with a certain procedure. If the program is not optimized during the machining process, the entire machining process will be affected. Therefore, in order to improve work efficiency, there should be personnel who understand programming to optimize and adjust the program regularly. The program should be optimized in combination with the actual material processing flow and accuracy as well as the processing angle to further improve efficiency.