Mini CNC Router Machine 4040 6060 6090 Wood Carving Machine
Thorpe
Description of Mini CNC Router Machine 4040 6060 6090
Mini CNC Router Machine 4040 6060 6090, also known as mould milling machine, is a high-efficiency and high-precision CNC mould engraving machine, designed for the processing and production of small moulds in the mould industry. It is widely used in the mold industry, industrial processing and handicraft processing industry.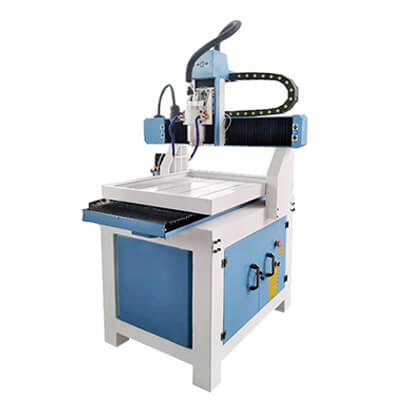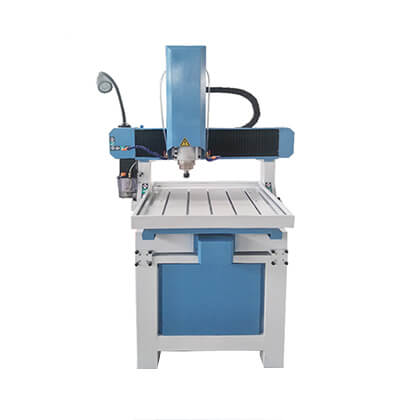 What is Mould in machining?
Molding is a manufacturing process that involves shaping a liquid or malleable raw material by using a fixed frame; known as either a mold or a matrix. The mold is generally a hollow cavity receptacle, commonly made of metal, where liquid plastic, metal, ceramic, or glass material is poured.
Features
The Third-generation Gantry
The gantry and column are cast at one time, which reduces the assembly error and is more stable.
High strength, strong toughness, lightweight, anti-oxidation, anti-corrosion, low density and long service life.
The accuracy of the gantry column is maintained for a long time, which improves the service life and reduces the maintenance and use costs.
Cast iron with T-slot table
The table is made by grinding with a surface grinder. The surface is smooth and precise, high temperature resistant, oxidation resistant, corrosion-resistant, durable, and has a good fixing effect.
It has a good fixing effect for small-area plates, especially for materials that are not easy to adsorb, relatively thick or thin materials, special-shaped materials, small moulds, etc.
Advantages:
1.Free samples
2.Advertising/artwork/woodworking
3.CE, SGS,ISO
4.High precision
5.High sensitivity
6.High efficiency
7.Warranty: 1 year
8.Door-to-door technical service and 24 hours technology online support
Application Industry and Materials
Advertising industury:Cnc router can engrave all kinds of signage,logo  products,trademarks,nameplates,badges,decorative gift,embossed
medals,certificates,souvenirs,photo frames,furniture decoration,PVC plates, PCB boards
(drilling and engraving),Double color boards,acrylic etc.
Woodworking Industry:Cnc router can be used for solid wood furniture,mahogany furniture,
MDF paint doors,solid wood doors,composite doors,cupboard doors and windows,beside
cabinets,folding screen etc.
Artwork industry: in the wood, bamboo, organic board, double color plate, crystal and other materials on a variety of exquisite patterns and text engraving.