Portable Laser Marking Machine for Sale-igolden-cnc
Thorpe
The Laser Marker Portable can mark on most metal and nonmetal material, with the advanced split structure. The entry-level fiber laser marking machine is widely used in electronic components, integrated circuits (IC), mobile communications, hardware, tools, accessories, precision instruments clocks and watches, glasses, jewellery accessories, auto parts, building materials and other industries.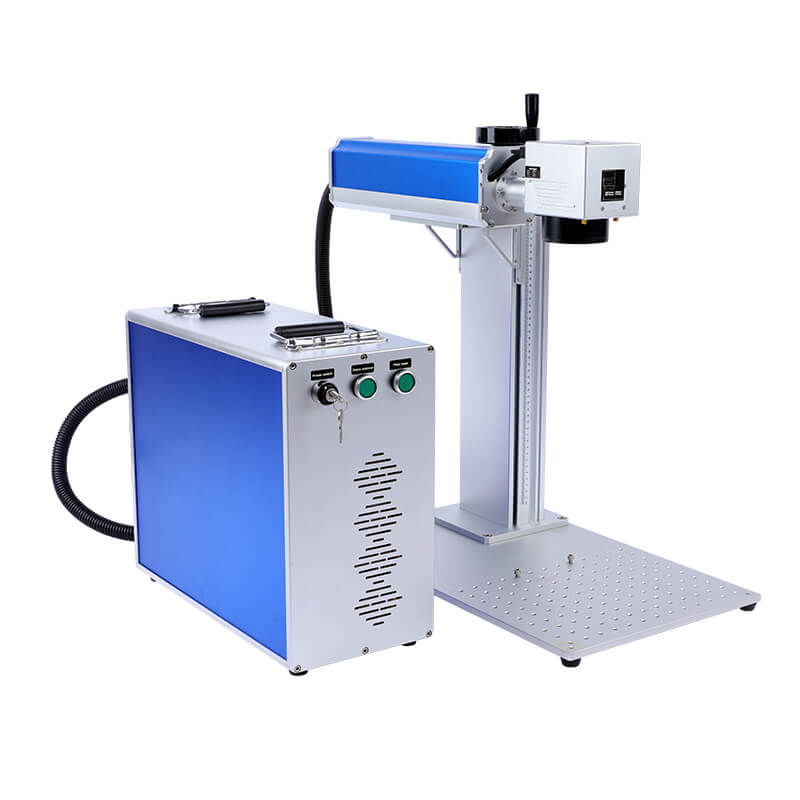 1.Adopts the USA RF laser generator, high speed scanning vibrating lens and extending focusing system, high precision, high speed.
2.Red light positioning system,ensure accurate positioning,avoid waste.
3.Professional marking software owns strong graphics drawing and editing funcion,enable direct marking of color graphic or marking after color convert from RGB to grey scale.
4.It is popular with it's high precision, high speed, carving depth of random control. It can be applied to a variety of non-metal engraving. No consumables, Marking clear, not easy to wear and tear.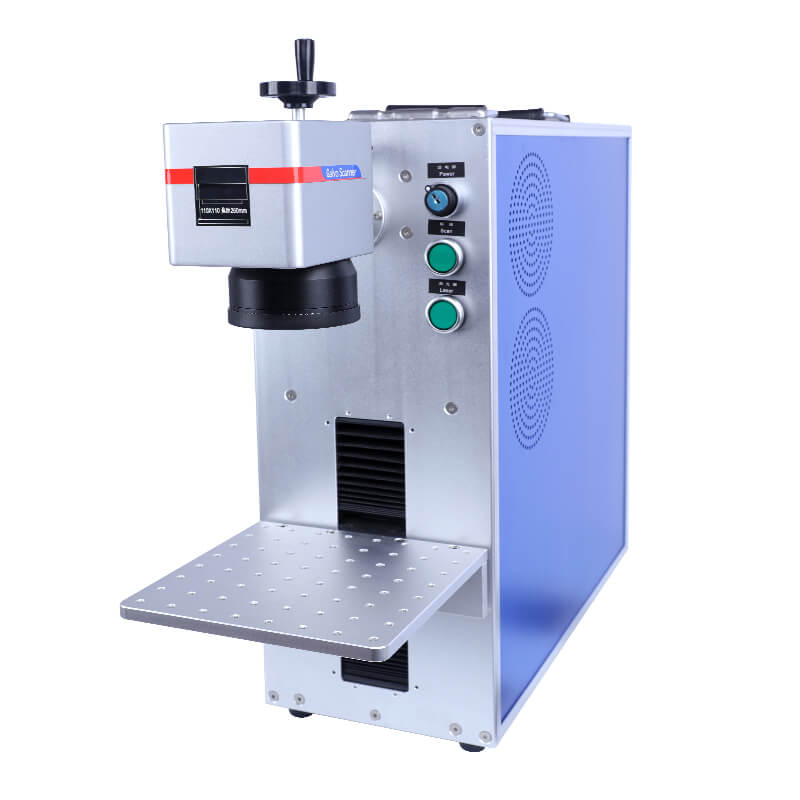 Application Industries:
Mobile phone keypad, plastic translucent keys, electronic components, integrated
circuits (IC), electrical appliances, communication products, sanitary ware, tools,
accessories, knives, eyeglasses and clocks, jewelry, auto parts, luggage buckle, cooking
utensils, stainless steel products and other industries.
Application Materials:
Metals (including rare metals), engineering plastic, electroplating material, coating
material, plastics, rubber, epoxy resin, ceramic, plastic, ABS, PVC, PES, steel
titanium, cooper and other materials.
Function:
1, marking content: any text or icon in English, Arabia digital, serial number, VIN number, two-dimensional code, logos, etc.;
2, character arrangement: horizontal, inclined, arc, arbitrary permutation;
3, any optional font;
4, the character size, spacing can be adjusted freely;
5, applicable materials: metal, hard alloy, ceramic, plastic etc.;
6, the bar code scanning input marking or labelling and print bar code;
7,The output data from the network 7, read
8, and other equipment to contact PLC function.
Raycus fiber source – China best brand laser source;
With up and down marking head;
With rotary for cylinder products marking(optional);
Marking speed 7000mm/s;
Mark deep or cut on many materials (big power) such as stainless, carbon, alumnium, brass, gold, silver, zinc and most non-metal.
We offer machine user manual in English.
High speed, only use 1 second!
Red dot position and auto laser focus, save time, very convenient.