What are the characteristics of the upper rail of the CNC cutting machine
Thorpe
Multi spindles CNC cutting machine is specially designed for customers who need mass production. It is equipped with two heads, each head is equipped with two spindles, which run synchronously, and can perform cutting, hollowing, and carving. It is mainly used in the furniture industry, decoration industry, musical instrument industry, mould industry, the craft industry, building model industry, advertising industry, etc.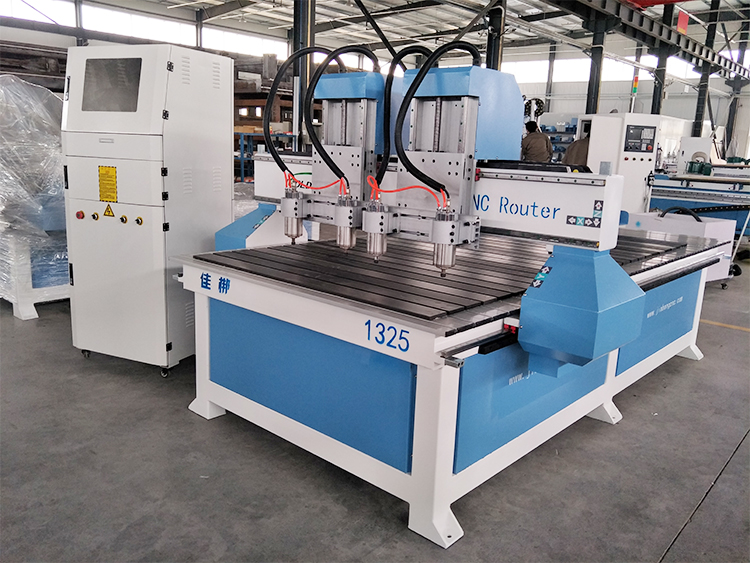 Today, I will explain to you the characteristics of the square rail on the CNC cutting machine:
Low frictional resistance, can maintain accuracy for a long time, the rolling friction of the linear guide rail of the cnc router wood machine can be reduced to 1/20~1/40 of the frictional resistance of the sliding guide rail, the lubrication structure is simple, the lubrication is easy, and the lubrication effect is excellent. , the wear bottom of the friction contact surface, so the walking accuracy can be maintained for a long time.
High positioning accuracy, good reproducibility, rolling motion mode of linear guide, small friction coefficient, the whole house customized pvc router cutting machine software, the gap between static friction and dynamic friction is very small, even in micro-feeding. There will be the phenomenon of idling and slippage, and the analytical ability and reproducibility are good, so the positioning accuracy of μm level can be achieved.
It can withstand high load capacity in four directions. The geometric and mechanical structure design can bear radial, reverse radial and lateral loads at the same time, and maintain the walking accuracy. , it can improve the performance and load capacity of the CNC engraving machine. It is suitable for high-speed applications, with low frictional resistance, low demand for driving horsepower of equipment, great energy saving effect, low motion wear and low temperature rise effect, and can achieve both mechanical miniaturization and high-speed demand.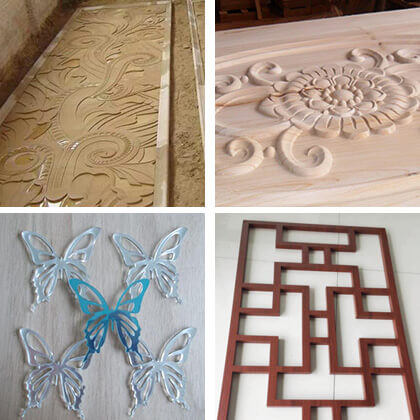 The above is the introduction of the square rail of the CNC engraving machine~
All the CNC routers can be shipped worldwide by sea, by air or by international express logistics via DHL, FEDEX, UPS. You are welcome to get a free quotation by filling up the form with name, email, detailed address, product and requirements, we will shortly contact you with the full information including the most suitable delivery method (fast, secure, discreet) and freight.