What laser can Stainless steel and wood?
Tina
The multi-function laser cutting head is suitable for cutting metal and non-metal materials. The fixed optical path compensation system ensures the consistency of the laser spot quality in the entire cutting area.
The laser engraving machine can improve the efficiency of engraving, make the surface of the engraved place smooth and round, quickly reduce the temperature of the engraved non-metallic material, and reduce the deformation and internal stress of the engraved object; it can be divided into non-metallic according to the different laser light sources Laser engraving machine and mixed cutting engraving machine. Co2 non-metal laser engraving machines generally use glass laser tubes in China, and some high-end laser engraving machines use co2 metal radio frequency tubes.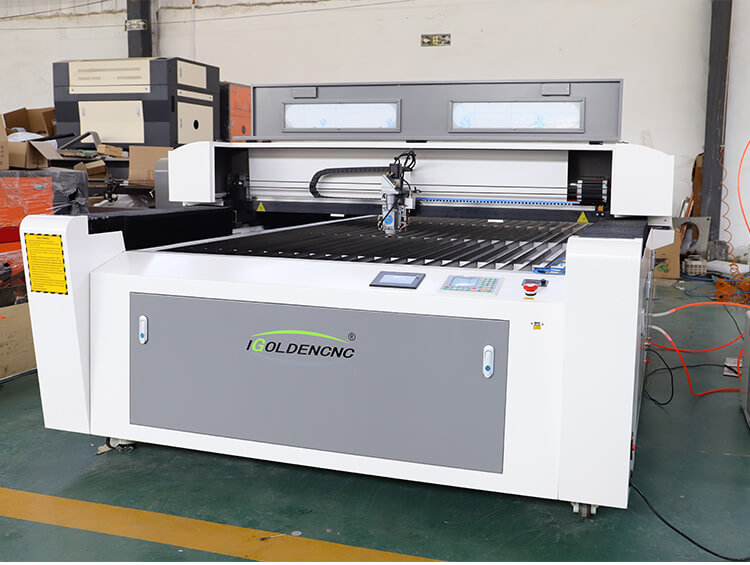 Fiber lasers achieve high cutting speeds in thin material thicknesses. Additionally they boast low power consumption while requiring little maintenance. The special properties of this laser cutting technology enable applications in steel, stainless steel, aluminum, and non-ferrous metals, such as copper and brass.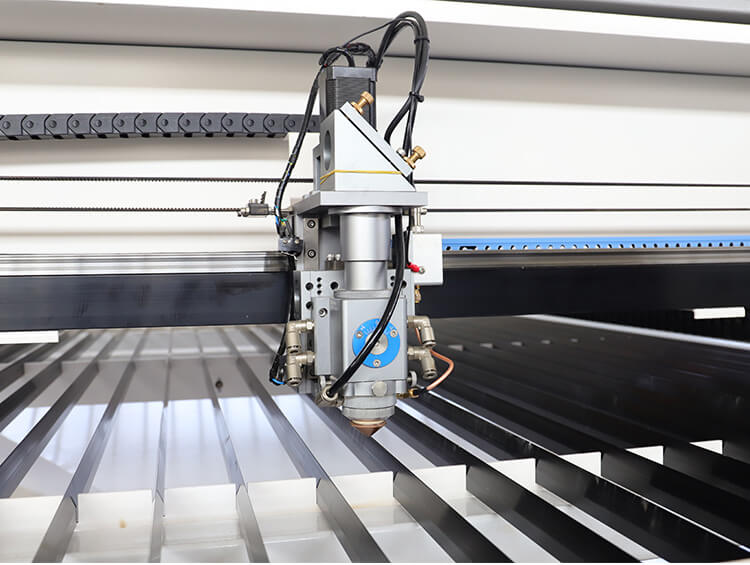 CO2 lasers are characterized by their high cutting quality. Their primary area of application lies in the medium to high range of material thicknesses. The cutting edges achieved with the laser beam excel through burr-free cutting and low scoring. This means that the cut parts can be processed further without reworking.

The carbon dioxide laser is a gas molecular laser, the working substance is CO2 gas, and the auxiliary gas is nitrogen, helium, xenon and hydrogen. Since the energy conversion efficiency of this laser is as high as 25%, it is often used as a laser with high power output. The wavelength of carbon dioxide laser is 10.6 microns. It is impossible to see infrared light, has good stability, and is widely used.
Laser Engraver Machine Parameter
Parameter

Model

iGR-BM-1325  

Working size

1300*2500mm

Laser type

Sealed CO2 laser tube(RECI Brand)

Laser power

W6 130W RECI laser tube

Cutting speed

0-3,000mm/min due to different material

Position accuracy

±0.05mm

Work platform

Stainless sheet and knife table

Operating temperature

0-45 degree

Transmission

High precision ball-screw system

Minimum shaping character

English 1*1mm

Graphic format supported

BMP, PLT, DST, DXF, and AI

Driving system

stepper motor

Cooling mode

Industrial Chiller

Auxiliary equipment

Exhaust-fan, air-exhaust pipe

Controlling software

Off-computer controlling system

Compatible software

Coreldraw AutoCAD Photoshop

Working voltage

AC110-220V ±10%/10A,50-60HZ

Power

<2000W

Weight

1200KGS
Applicable Industry 
Engraving and cutting of paper, fabric, plastic, nonwoven cloth in garment and toy industries, also inclusive of precise cutting to non-metal materials, like acrylic and MDF board in handbag, glove, mold, advertisements, decoration, electrical appliance and plastic industries.

How is a CO2 laser engraving machine used?
CO2 laser engraving machine is widely used in a variety of non-metallic materials, such as acrylic, leather, cloth, paper, bamboo products, wood products, resin, rubber, etc. The mixed cutting machine can also be used for cutting and engraving thin metal sheets. Popular applications include:
1. Printing and packaging industry: rubber plate laser engraving, paper products laser cutting, knife template engraving, etc.
2. Craft gift industry: crystal carving, bamboo slips, bamboo mats, bamboo curtain laser hot stamping, ivory, bone, shell carving, woodblock book laser carving, mahogany laser carving, box-shaped crafts laser carving, chessboard laser carving, etc.
3. Advertising and publicity industry: large-scale blister cutting, plexiglass laser engraving (cutting), laser production of various plaques, crystal, trophy engraving, two-color plate laser engraving (cutting), metal sheet cutting.
4. Leather garment industry: cutting of all kinds of shoe materials, fur, real leather, artificial leather and surface pattern carving, cutting, hollowing; pattern cutting of all kinds of clothing, fabrics and textiles, etc.
5. Model making industry: sand table building model laser engraving (cutting) production; aviation, navigation, model laser engraving (cutting) production; cartoon character model laser engraving (cutting) production; industrial sample model laser engraving (cutting) production, etc.
6. Other industries: engraving marks on decorative materials such as marble, granite, glass, crystal, paper cutting, greeting cards and other paper craft cutting.