Which is better, non-porous process or three-in-one process?
Thorpe
The production process of non-porous process invisible parts is to improve the original three-in-one or two-in-one connection method. It is the most practical panel furniture connector at present. To mass-produce such invisible connectors, numerical control equipment and intelligent disassembly and assembly software are necessary.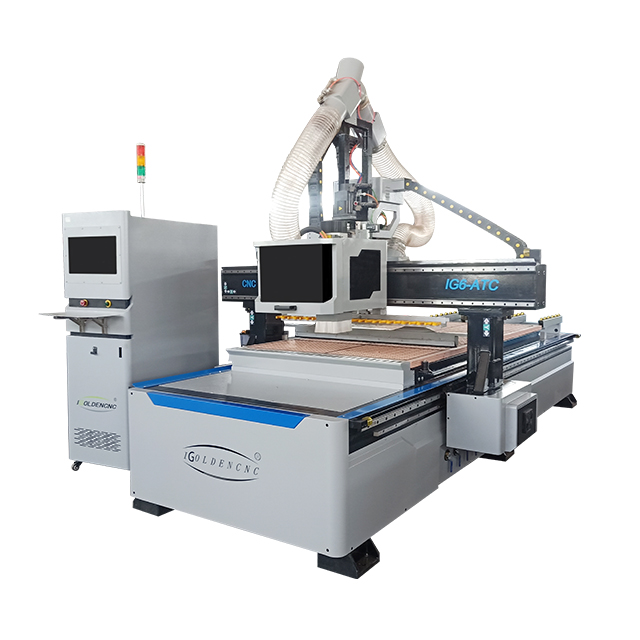 After installing the invisible parts without holes, the whole cabinet does not seem to have any connection marks, the original holes are hidden, and the aesthetics of the furniture has also been improved. This is more prominent on wine racks and elsewhere. At the same time, the installation of invisible parts is also very fast and convenient
At present, there are too many types of invisible parts in ordinary non-porous process, and the furniture industry has not yet formed a unified standard, and the feedback is good or bad; the shape of the crescent-shaped connector is different from other connectors. It's easy to install and relatively sturdy. It's worth checking out; several other U.S. U.S. connectors have a dozen internal subdivisions. Different types of U-shaped parts are installed in different parts. Too many types are a headache for furniture factory production and on-site installation; there are also many connection methods for plastic parts such as wood screws and metal blocks
Follow-up in-line automatic tool change machining center
In the production and development of panel furniture, it should be said that the coexistence of invisible connectors and three-in-one connectors is more likely; that is, invisible parts are used in some areas of the furniture, such as small plates and belts with a dense Holes will affect the appearance. When installing the large board, the traditional three-in-one connector is still used, which is convenient and time-saving, and the existing production process can continue to be used; and the existing software can change the processing direction of the traditional three-in-one hole, and the combined use is conducive to reducing the cost of furniture manufacturers. production and installation difficulties without significantly increasing production costs
In contrast, non-porous process invisible parts and existing three-in-one connectors have their own advantages and disadvantages. Customers should make reasonable choices according to their own needs and choose the machinery and equipment that suits them. The development of panel furniture production lines has promoted the promotion of non-porous craft invisible parts. Non-porous process invisible parts cutting machine will become the mainstream equipment in the furniture market


Easy to disassemble. On the basis of the traditional Chinese tenon-and-mortise structure, combined with the current furniture technology, one yin and one yang chute is adopted, which is very convenient for disassembly and assembly, and repeated disassembly and assembly will not affect the furniture.
360-degree invisible, no holes can be seen after installation, making the furniture more beautiful, high-end and atmospheric
Disc type tool change machining center plus row drill
Invisible connectors are made to really make cabinets look pretty when installed, but invisible connectors have their downsides as well. First of all, the cost of invisible connector accessories is very high, the requirements for the cutting machine are higher, and the process of the side hole machine is also more complicated. Some new furniture factories will not spend such a high cost to purchase these new CNC cutting equipment and side hole machines, so the actual production of such joints is not very extensive. Secondly, it is difficult to install cabinets with complex structures of invisible connectors.
If the technology of non-porous process invisible connectors is mature, it is only a matter of time to replace the three-in-one and two-in-one positions, because the installation of non-porous process connectors is very easy, and the installed cabinets have no connectors, and wardrobes and cabinets are made of non-porous process. become. , very sturdy. Whether it will break out of the market in the future is unclear. So far, there are not many custom furniture companies using invisible connector structures, but the presence of invisible parts also proves its existence. Therefore, I remind everyone that when choosing a CNC cutting machine and software, you must have a long-term plan, adapt to the market demand, choose a cutting machine that can produce invisible connectors, and choose authentic order splitting software. Whether it is a three-in-one or invisible connector, there is no problem with the CNC cutting machine equipment, which can better help the furniture factory to improve productivity.