4 Spindle CNC Router Machine for Sale
Thorpe
The 4 Heads CNC Router Machine is suitable for engraving and milling of 3-4 types of flower knives. It can install four different tools at one time to achieve four-processing easy automatic tool change. It is mainly used for various large-area plate carving and door and window processing.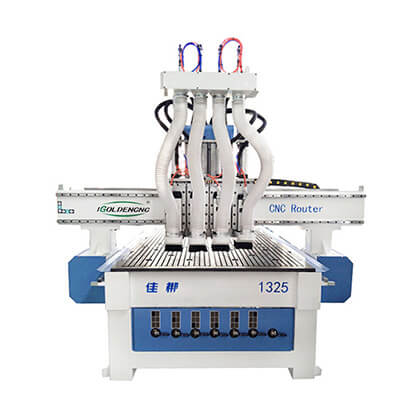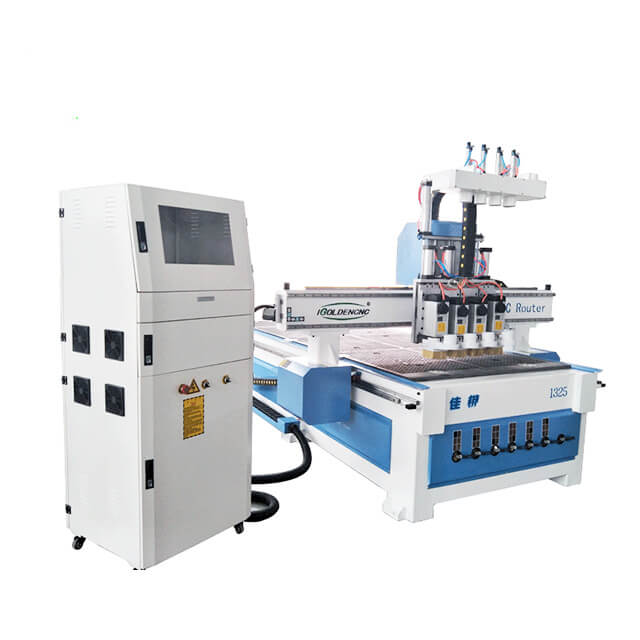 This is a newly designed multi-spindle CNC router with four spindles, which better meets the requirements of users. With the advantages of high cost performance, low cost and high production efficiency, this type of multi spindle CNC router is deeply loved by users at home and abroad.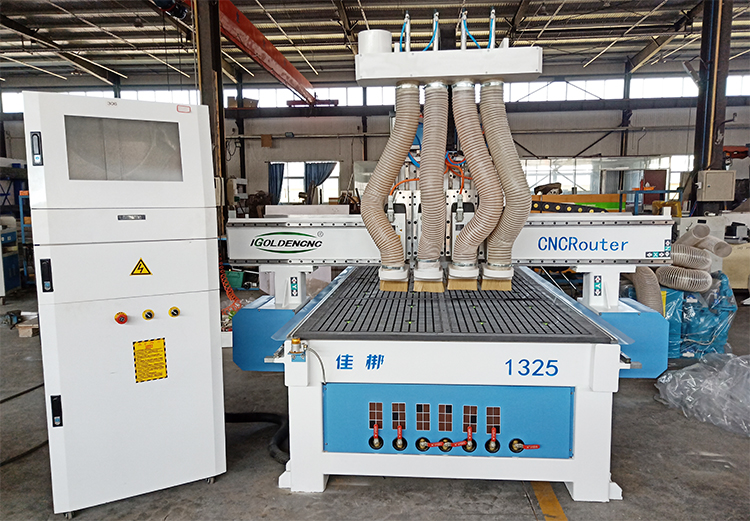 The normal frame is not easily deformed to ensure stability during high-speed operation, and it has the features of low inertia and no distortion.
Assembled with original HIWIN linear square guide rail and doubt-nuts anti-gap rod ball screw, it can ensure high accuracy, low noise and long life.
Adopting high-speed 2.2kw Changsheng water cooling spindle with constant torque, high-performance drive motor to ensure the long time and stable working.
The rotary device's diameter, length and position can be customized according to your requests.
Advantage of the CNC Router Machine 
Air cooling spindle: This type of cnc spindle is cooled by fan cooling, which has the advantages of simple operation, convenient maintenance and low cost. No special maintenance is required, so maintenance and use costs are lower. This air cooling spindle is suitable for users with shortage of water resources. Of course, it is also an ideal choice for winter processing, especially for users in the north.
What makes it unique?
Popular with the manufacturer with the multiprocess requirement, which can save labour and time, the iGW-3AP series 3 axis CNC machine is suitable for the woodworking industry, mould industry and crafts industry.
1- Working efficiency is 400% of ordinary single-head CNC router machine;
2- No manual tool change required within four processes;
3- Heavy industry quality, stable operation for 10 years;
4- Easy to operate, quick obstacle removal, conducive to learning;
5- Supported by industry leader iGOLDENCNC.