5 Axis CNC Router with Worktable Moving for Sale
Thorpe
5 axis cnc router machine, also known as 5 axis cnc machining center, 5 axis cnc milling machine, is good at space curved surface processing, special-shaped processing, hollow processing, punching, oblique drilling, chamfering, etc. It is widely used in aerospace, military scientific research, precision machinery, high-precision medical equipment, normal manufacturing, etc.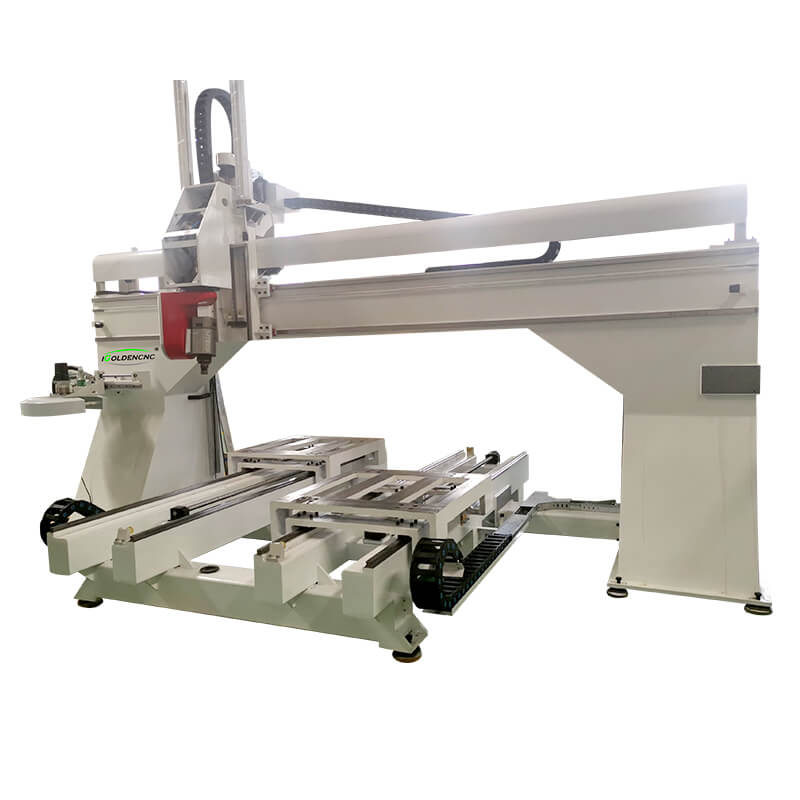 5 Axis Pro SeriesNeeding 5-axis capabilities? Start with our very popular G Series moving gantry CNC platform and add our reliable 2-axis articulating head. The IGOLDENCNC 5-Axis G Series CNC router delivers you the additional cutting angles you need within a floor-space saving platform. It also offers the production flexibility to accommodate small or large parts on a single run coupled with the cost savings afforded by a moving-gantry style of machine. If you need 5-axis functionality for your facility, the economical G Series platform delivers. This particular CNC model performs exceptionally well when configured in a customized pod-and-rail configuration, allowing for machining to occur not only on the top of the material – but on the sides as well. The functionality of the 5-Axis G Series CNC router further increases with the use of a number of optional (or custom) work-holding devices and fixtures which are available for this model. Our team of engineers here at C.R. Onsrud is ready to work with your needs to tailor a 5-Axis G Series CNC machine specifically to the needs of your manufacturing operation.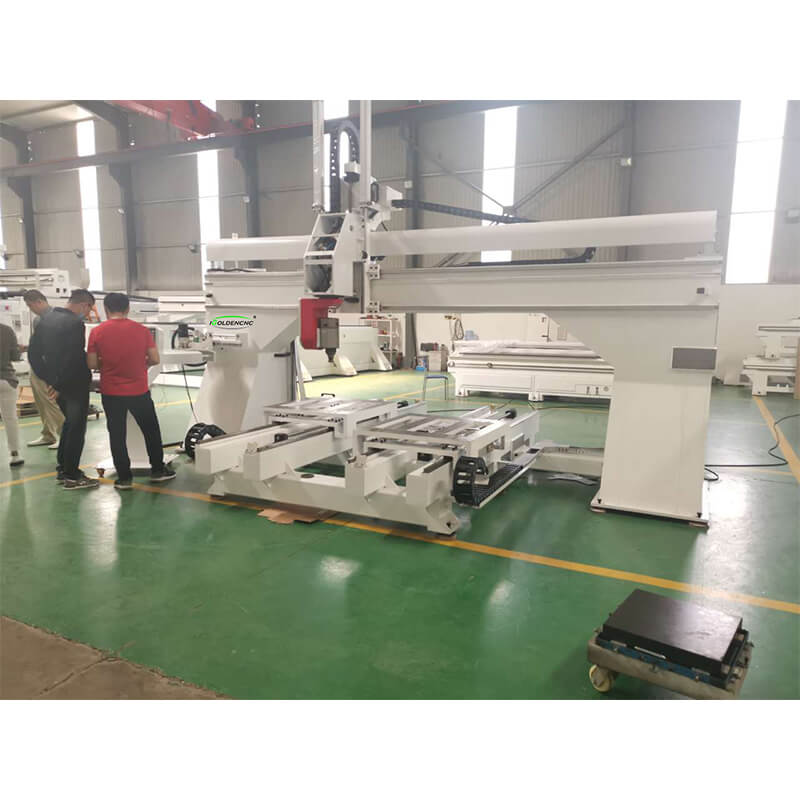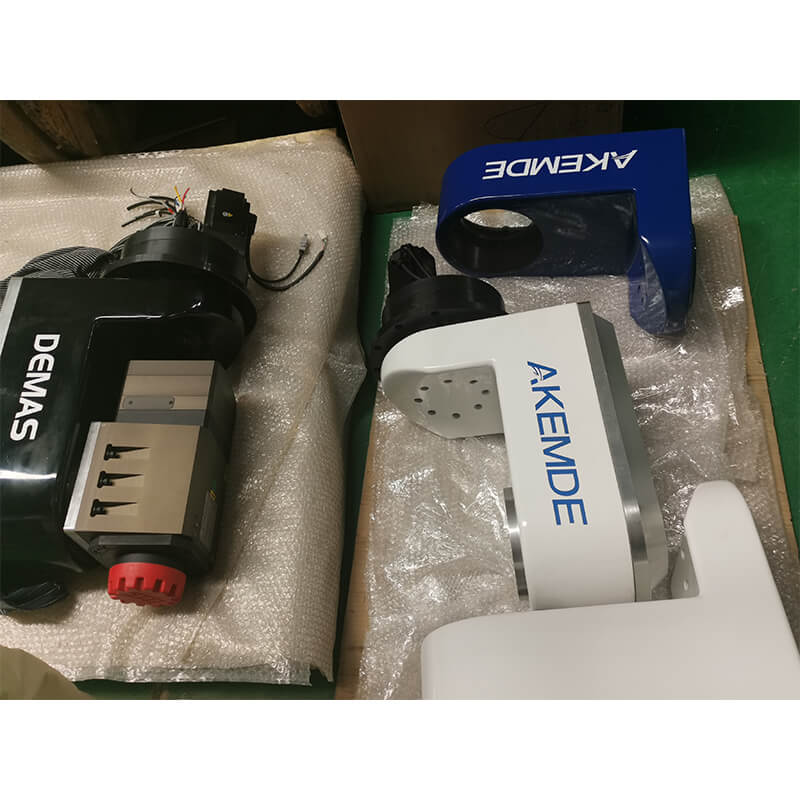 5 axis cnc milling machining have also contributed to fulfilling general and complex machining requirements and has benefited as an economical measure for organizations, as it saves time and labour. Its ability to access a maximum of five sides and effortlessly intricate work pieces helps optimize production and operations.
Feature of the 5 axis cnc milling router
The high-performance electro spindles are manufactured to high-tolerance to allow a host of different materials like plastic, resin, compound and aluminium to be machined. The demand for electro spindles has skyrocketed in the last few years for high-speed machines because it guarantees precision, making your operation process simpler and more accurate. They can also carry out unique operations like lathe milling and large-scale material removal. Typically, these spindles function using induction motors, but incorporating a permanent magnet synchronous motor can help alleviate its performance. Their permanent magnet draws no electricity and reduces lead time consequently. The electro spindle is a design that incorporates a multi-station tool holder to reduce tool change time on machinery. Delays in processing can be a hassle when it comes to optimizing productivity and special equipment for the same is crucial. The electro spindle can perform light to complex machining tasks, as its tool changing is comparatively very less. Its integrated tool carrier can swap tools and switch between the necessary equipment in less than two seconds. Apart from being a tool holder and provider, the design also includes an electric motor, the main part of the unit that facilitates eliminating the need for belt drives and other power transmitting means mechanically. The centre comes with flexible and complicated parts that can enable the tool at any angle relative to the work piece, saving hours with fixturing and costs of tooling.